Live Nation
Lizzo - Cuz I Love You Too Tour
October 23, 2019
8:00 pm
(Doors:

7:00 pm

)
Ages 13 and Up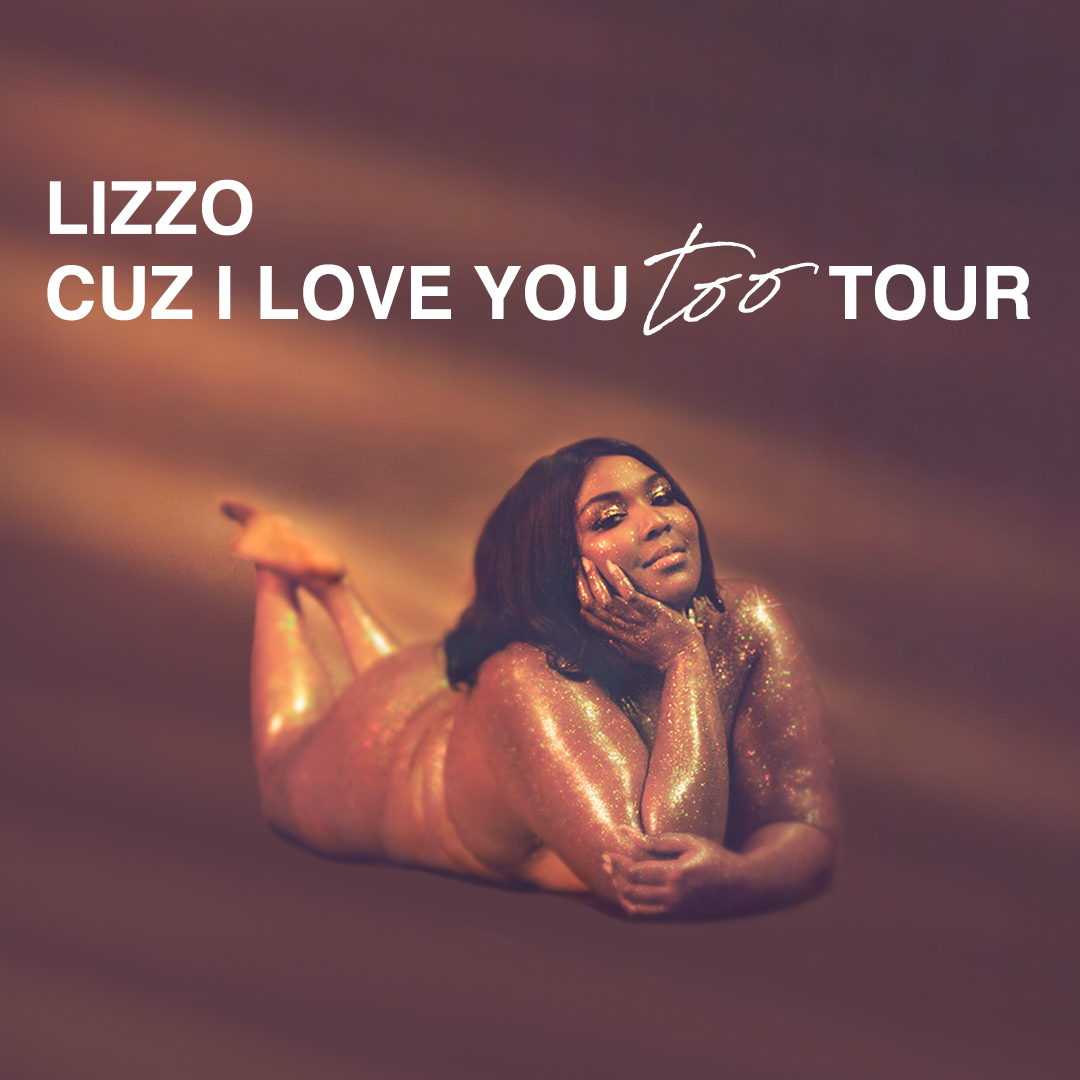 SOLD OUT
Platinum tickets are tickets that are dynamically priced up and down based on demand. Platinum tickets are not part of VIP packages or premium seating, they are general admission tickets only.
This event is 13+ (12 & under admitted with parent/legal guardian)
Lizzo
Lizzo has arrived.
In 2014's hip-hop culture, built on stale rhymes about sex, money and drugs, Houston-bred, Minneapolis-based artist, Lizzo relies on inventive wordplay and an ability to seamlessly flow between rapping and singing to set her above the rest. Her debut solo releaseLIZZOBANGERS lives and dies by Lizzo's unique delivery and cadence, fueled by the depth of her pop-culture, social and historic references, ranging from Lizzie Borden to Cogsworth to Anna Wintour.
It's that L to the I to the Z Z O / Ain't got no time for the C3P0, wookie, rookie / Never knock nookie, but I'd rather stack cookies / Looking at the sunset the color of Snookie - "Faded"
Death and Taxes says, "Her confidence evokes that of the 90′s stars like the late Left Eye or Missy Elliot; her ability to flip styles is flawless, and the way she glides to and from spitfire versus to diva-like belting is dizzying, to say the least. What's more? She's real."
LIZZOBANGERS crystallizes Lizzo's multifaceted approach. The album is the result of a creative collaboration between Lizzo and producers Lazerbeak (Doomtree) and Ryan Olson (Gayngs/Polica). Described as being "audacious, raucously inventive and fun," by The Boston Globe, the album displaces the stereotypes and expectations of what a rapper should sound like.
"An indefatigable and chameleonic performer, Lizzo injects attitude into everything she touches, but it's her raw talent that's made her the linchpin of a scene overflowing with talented MCs." says NPR Music.
Beyond the pop references and inventive wordplay, LIZZOBANGERS goes deep into challenging stereotypes, societal norms and the state of our culture in a rare matter-of-fact and non-politicized way.
Chicago Sun Times declares: "The lead single, "Batches and Cookies (feat. Sophia Eris)," astutely dishonors climbing social ladders:"Thrift store shopping look like Anna Wintour/ You ain't gotta ask about it 'cuz I been hurr / Ridin' in them chariots like we in Ben-Hur". But it is the track "W.E.R.K," in which she advises her own young fans: "Look like a girl/ Act like a lady/ Think like a man/ Werk like a boss," that will catapult her."
Born in Detroit in the late 80's, Lizzo spent much of her formative years in the church, where she was raised on the gospel sounds of The Winans, The Clark Sisters, and Fred Hammond, along with mainstay secular artists such as Stevie Wonder and Elton John. At the age of 10 her family moved to Houston, TX, and Lizzo was exposed to a wide array of emerging Southern musical styles, from the trademark chopped and screwed rap tracks of the underground, to the progressive and polished R&B sounds of groups like Destiny's Child that were raising the city's national profile to new heights. In fact, it was after she skipped class to catch a Destiny's Child performance at Wal-Mart that Lizzo—then a 5th grader-- was inspired to start writing music on her own.
Over the next decade that decision would take her through the trenches of some of the most varied musical genres: R&B girl groups (I.N.I.T.I.A.L.S., Cornrow Clique, The Chalice), progressive rock bands (Elypseas), electro-pop duos (Lizzo & The Larva Ink), and her current trap-based hip-hop collective/crew GRRRL PRTY. Meanwhile, she graduated with a classical flute degree from the University of Houston and turned down a scholarship for graduate studies at the Paris Conservatory in order to pursue her current projects.
Ari Lennox
There's something undeniably profound about great voices. From the beginning, talented singers and their melodic gifts have served as soundtracks to our lives. Dreamville's Ari Lennox is no different. It's been an incredible 2019 thus far for the D.C.-born singer-songwriter who signed with Dreamville in late 2015. The video for Lennox's sultry single, "Shea Butter Baby," featuring label head and marquee artist, J. Cole, has surpassed 14 million views on YouTube alone. Her debut album Shea Butter Baby is available now on all digital retailers and features the vintage production stylings of Elite, Christo, Jaylen Rojas and multi-instrumentalist, Masego. Ari received an overwhelming response when she performed her song, "Up Late," during a sold-out show at the Blue Note in New York and in front of 40,000 attendees at the Dreamville Festival in Raleigh, North Carolina. The beautifully shot video, both scenic and intimate, received nods from several major outlets including ESSENCE, Noisey, Pitchfork and Billboard. Ari embarked on the sold out Shea Butter Baby Tour earlier this month in support of her debut album and current single, "BMO." With early tour reviews trickling in, it is clear that Ari Lennox's star is readying to reach new heights.

DJ Sophia Eris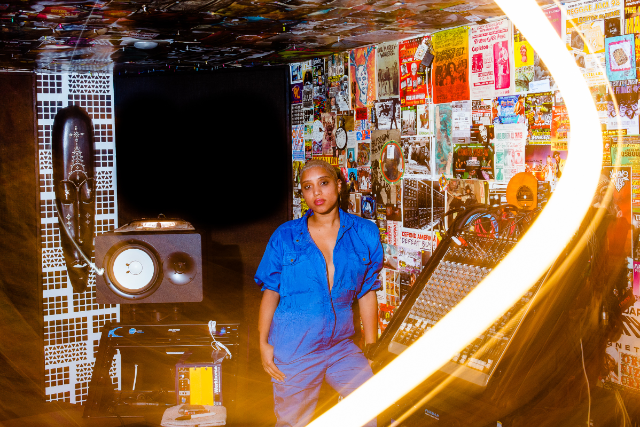 Sophia Eris is a renaissance woman currently residing in Minneapolis, MN. Since 2012 she's grown from a respected solo artist, to an international touring DJ with Atlantic recording artist Lizzo, to a morning show host at Go 95.3, the most forward-thinking hip-hop station in the country. She's collaborated with Prince, appeared on the Power Rangers soundtrack, released a solo EP, and performed at major festivals like Glastonbury, Bonnaroo, and Lollapalooza. When she's not on the road Eris stays locked in the studio, currently working on her debut solo full-length produced by Minneapolis veterans Lazerbeak (Doomtree, Dessa, Lizzo) and Bionik (Ice-T, Aceyalone, Far East Movement). Lead single "Who's Got The Boom" is out now.
"The city's next music star. Sophia Eris is the music-biz equivalent of a three-sport athlete: Radio Host, DJ, and MC." - Mpls St Paul Magazine