94.5 KOOL FM - New Wave Night
April 6, 2019
8:00 pm
(Doors:

7:00 pm

)
Ages 18 and Up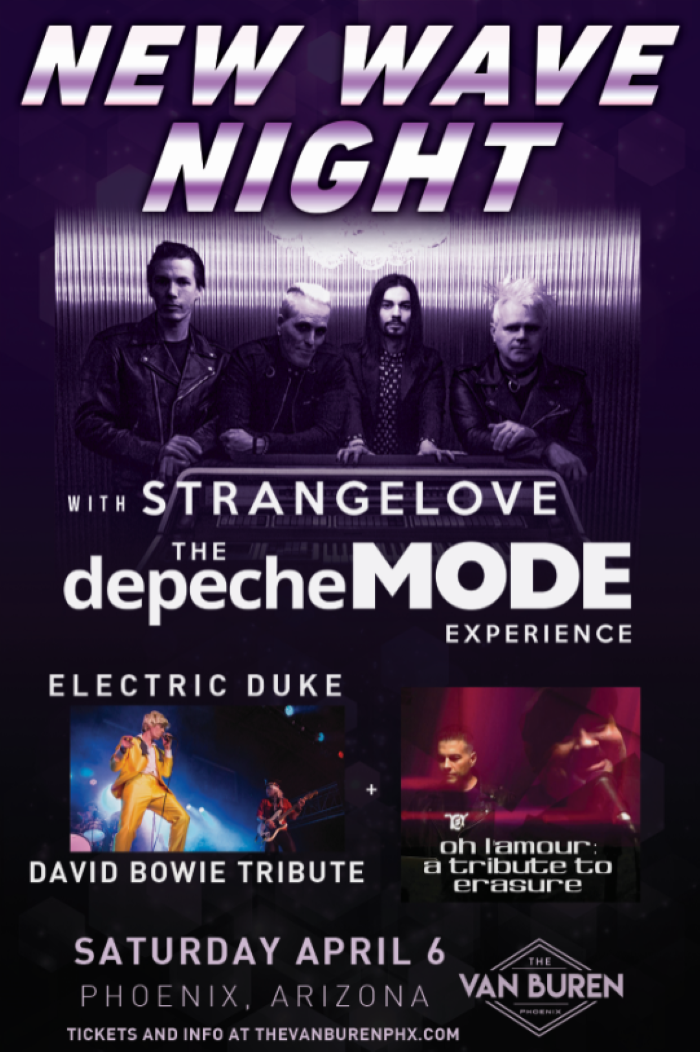 $8 - $18
$15 Advance Price + fees / $15 Day of Show Price + fees / $18 Door Price
Strangelove-The Depeche Mode Experience returns to The Van Buren
with special guests: David Bowie tribute:
Electric Duke
Oh L'Amour: A Tribute to Erasure
On the heels of Depeche Mode's own record-breaking sold out world tour, and their own sold out Amphitheatre performances across USA and abroad, last year, Strangelove-The Depeche Mode Experience returns to The Van Buren in Phoenix, AZ
Internationally touring tribute sensation STRANGELOVE delivers a pitch-perfect "best of" DEPECHE MODE arena/stadium scaled concert that transports listeners through time and touches on several key points in DM's illustrious career. In addition to spot-on recreations of the music, the hip swivels, stage sets, spins, and projection visuals are all there. The visual presentation and in-show costume changes reflect different eras of Depeche Mode's four decade, 120 million album selling story.
"Strangelove's resemblance, both visually and sonically, to Depeche Mode is frightening." –LA Weekly (2015 Best Tribute Bands)
More info:
depechetribute.com
Erasure tribute Oh L'Amour
OLM frontman Marss Ramos has performed in hit musicals such as Godspell and Into The Woods with Steampunk Theatre Co.
Producer/keyboardist David Sepe's devotion to Erasure's music and his subsequent love of synthesizers, programming, and the creative process as a whole is evidenced in his authentic portrayal of Vince Clarke.
Electric Duke-tribute to David Bowie
LA based (via London, via Leeds) Bowie tribute artist Electric Duke brings Bowie classics from several eras of his storied career, presented in a somewhat electronic format that pairs nicely with Strangelove, like a vintage wine! Frontman Julian Shah-Tayler was recently featured on the cover of LA Weekly.
New Wave Night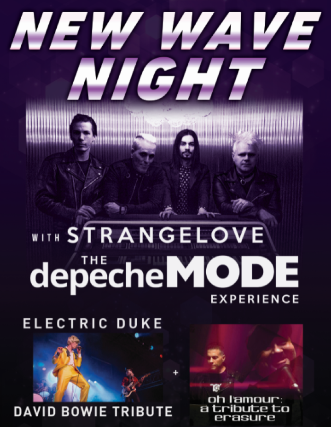 Strangelove - The Depeche Mode Experience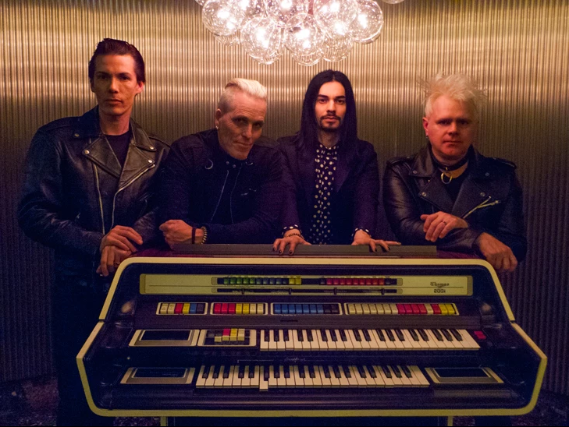 Electric Duke: The Electric Bowie Tribute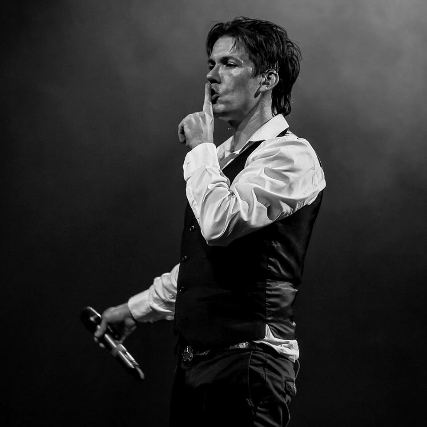 Oh L'Amour: A Tribute to Erasure