Universatile/Stateside & Live Nation
Shoreline Mafia - Off The X Tour
April 10, 2019
8:00 pm
(Doors:

7:00 pm

)
Ages 13 and Up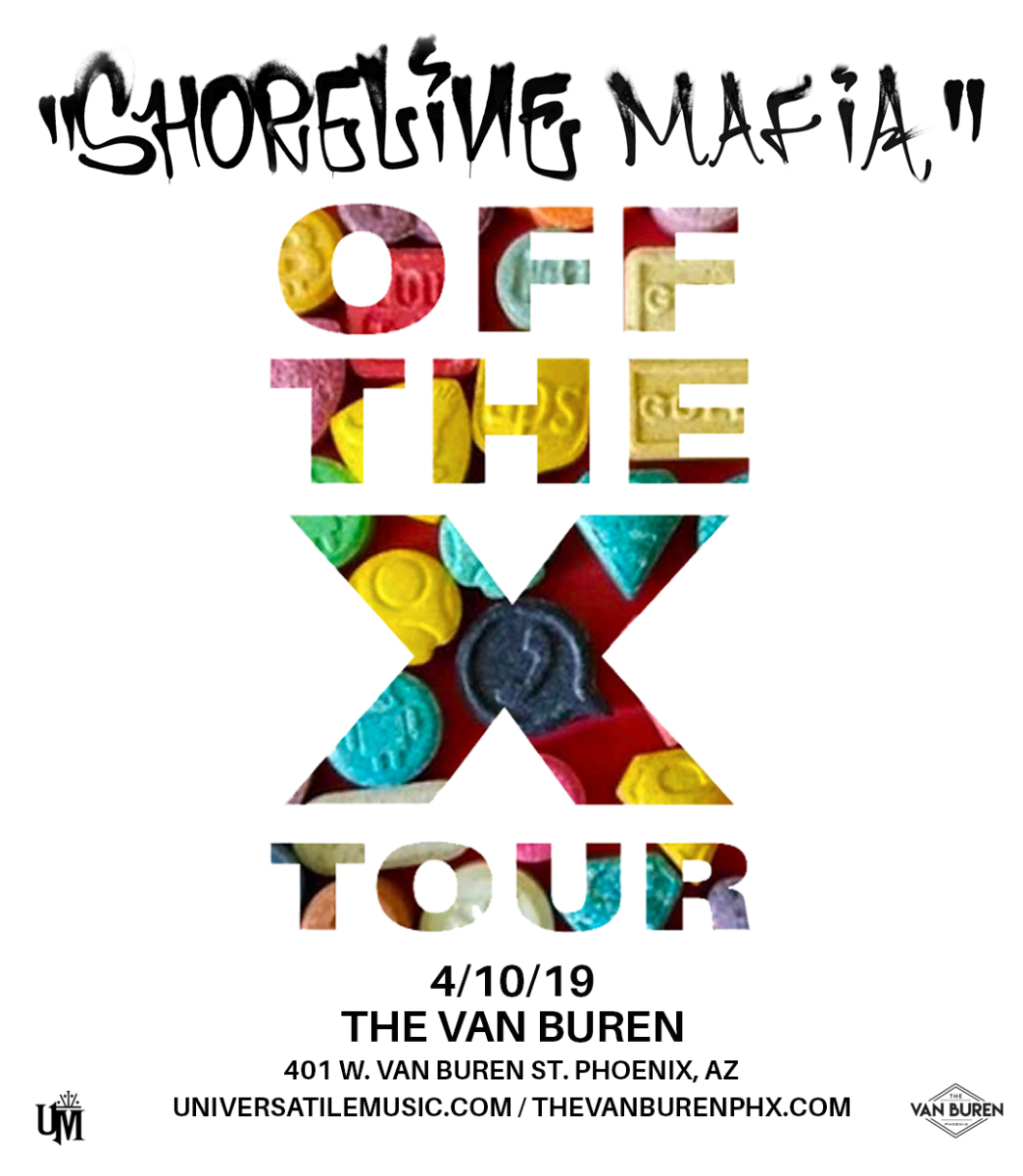 $25.00 - $62.00
$25 GA Advance Price / $28 GA Day Of Show Price / $62 Meet & Greet**
(Prices do not include service fees)
**Meet & Greet Includes - SOLD OUT
General Admission (Standing) Floor Ticket and
Post Show Meet & Greet and Autograph.
Limited availability.
This event is 13+ (12 & under admitted with parent/legal guardian)
Shoreline Mafia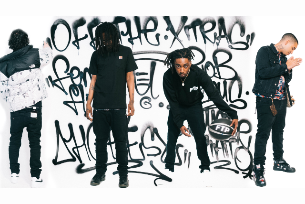 Shoreline Mafia Bio
Shoreline Mafia isn't a rap group— it's family. For OhGeesy (real name: Alejandro Carranza), Rob Vicious (Robert Magee), Fenix (Fenix Rypinski) and Master Kato (Malik Carson), hip-hop follows an organic friendship from their native Los Angeles. The group's inception happened when OhGeesy and Fenix linked through MySpace in 2012 while doing graffiti in high school. "I had this nigga in my Top Friends," OhGeesy laughs. "When we met, we had no idea we were gonna make music. But as we were hanging out, doing crazy shit. I got a laptop and began recording myself. Then, Fenix heard it and he was like, 'I'm trying to make music too!'"
After recording one song, they clicked and immediately founded Shoreline Mafia.
"We chose the name ShorelineMafia because we are the wave. And the waves starts at the shoreline," says OhGeesy. Fenix remembers the early days; recording on a "$100 mic and Garage Band" and putting music on SoundCloud. "That shit started getting views and we just kept it up."
Two years later, Rob Vicious and Kato were introduced. "We were just doing regular, teenage shit," says Rob. By 2017, the newcomers officially joined Shoreline Mafia. The quartet garnered widespread attention with 2017's "Musty" (produced by Ron-Ron). With over 12 million plays on YouTube, the track propelled Shoreline Mafia onto hip-hop's larger radar, including an appearance at the Rolling Loud Festival. "It's a hard ass song," explains OhGeesy of the viral track. "All of our songs are that hard. That was so catchy, everyone caught on to it."
In November 2017, under the management of T.K. Kimbro of R. Baron, Shoreline Mafia released its first full-length mixtape
In 2018, the group partnered with Atlantic Records. Wrapping up a 12-city, sold-out tour during the first quarter of
2018, they've already enjoyed early press coverage from XXL, Noisey, Forbes, PassionWeiss and other music blogs.
Since the release of ShorelineDoThatShit, Shoreline Mafia has wrapped three sold out headlining tours, have been labeled by Spotify as the most played artist in California, and are currently gearing up to perform in their hometown, Los Angeles, CA, at one of the hottest festivals to wrap the year, Rolling Loud.
Each member maintains his own unique vibe. In July 2018, Rob Vicious successfully released his debut mixtape Shoreline Mafia Presents Rob Vicious: Traplantic, which hosted stand out tracks "Dear God," "LA Flocker," and "Bands." Master Kato, well on his way to releasing his solo project, started chatter during the Summer of 2018 among fans with the release of "Ride Around" which Pitchfork says "...a showcase for the gravel-voice rapper as he jumps on a breezy beat from prolific West Coast producer Ron-Ron. It makes you realize how deep
ShorelineDoThatShit, which spawned
tracks like "Nun Major," "Spaceship," "Serve A Boat" and "Whuss The Deal,"
amassing millions of fans on SoundCloud.
Shoreline Mafia is when the group has a rapper this capable lingering in the background."
"We're a group of kids, going crazy and having fun," says OhGeesy. "I bring that, 'I don't give a fuck vibe.' I'm really exclusive," says Kato. Rob describes his sound as "real street, dark shit." As for Fenix, "I be coming with straight bars. Bring that energy. Keep that crowd going. You feel me? That's what I be going on." It's not always easy fusing four voices—and personalities--into a group. So how does Shoreline Mafia do it? It's goes back to their genuine love. "Honestly? I don't know how this shit be working," laughs Rob. "I think it's off the fact that we really fuck with each other." Adds Kato, "These are my brothers."