Stateside Presents & Live Nation
Morgan Wallen, HARDY, Lacy Cavalier
March 28, 2019
8:00 pm
(Doors:

7:00 pm

)
Ages 13 and Up
$22 - $99
Ticket Prices: $22 ADVANCE PRICE / $25 DAY OF SHOW PRICE
(Prices do not include service fees)
IF I KNOW ME VIP EXPERIENCE
Package includes:
One (1) General Admission Standing Ticket,
including early entry into the venue to claim your spot up-close to see Morgan Wallen live!
An invitation to the ultimate pre-show hang time with Morgan Wallen, including:
An acoustic performance and Q&A session with Morgan Wallen
A meet & greet and individual photo with Morgan Wallen
An autographed Morgan Wallen poster
Commemorative Morgan Wallen VIP laminate
Tour merchandise shopping before doors open to the general public
Dedicated entry (where available) and on site VIP host
This event is 13+ (12 & under admitted with parent/legal guardian)
Morgan Wallen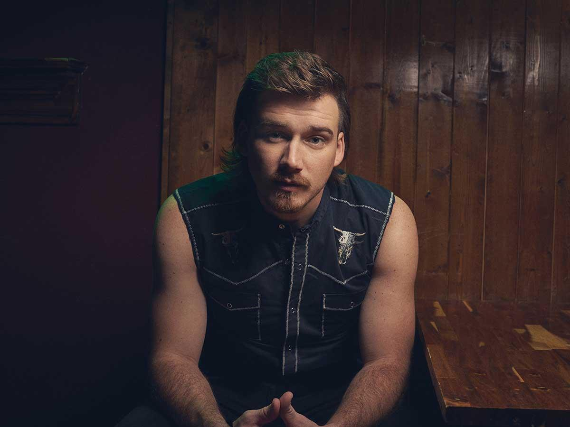 You can't step up as one of country's most exciting new stars without knowing exactly what you're about. Lucky for Big Loud Records breakout artist Morgan Wallen, that quality runs in his blood.
With his debut album, IF I KNOW ME, the hit maker behind "Up Down" (ft. Florida Georgia Line) and "The Way I Talk" lays his cards out on the table: Work hard. Love hard. Party down. Respect the past and make your own future. … Know yourself.
"I've never been the type of person who's good at getting my feelings out, so for me music is a way to do that," Wallen explains. "I just hope people get to know me and see my true colors."
Still only 24 years old, those colors have already started to show. Working with a vocal blend which marks the spot where interstate blacktop changes over to gravelly, Smoky Mountain backroads, Wallen's a rock and hip-hop loving country boy with a sound straight out of the modern South.
He mixes boondock bangers, amped-up anthems and sensitive, shade-tree poetry like a one-man playlist. He's a fireball onstage, thrilling stadium crowds with superstars like Florida Georgia Line and Luke Bryan and headlining his own 2018 Up Down Tour. He's a chart-topping songwriter with his name on tracks like Jason Aldean's "You Make It Easy," a Grand Ole Opry performer and an artist on the fast track with over 100 million Spotify streams, earning the respect of legends like Bill Anderson and country's new generation at the same time.
Born and raised in the tiny, two-stoplight town of Sneedville, Tennessee, Wallen began singing in his father's church at 3 years old and was writing songs by 18, melding a variety of influences right from the start. Sneedville is the home of bluegrass icon Jimmy Martin and Wallen went to the same high school as Kenny Chesney. But while his mother loved Christian music and he was into rap, his dad was a hard rocker all the way – laying the foundation for his son's own fearless creative identity.
"It's not something you would expect – a Southern Baptist preacher who loves Bad Company – but I think that's part of what makes him genuine," Wallen explains. "He wasn't the kind of preacher who was throwing judgment toward anybody. He just found a way that helped him and he wanted to help other people, and if he liked a little rock-and-roll, then so be it. I looked up to it all."
That willingness to break the mold peppers IF I KNOW ME, filled with equal parts confident charm and heartfelt vulnerability. Wallen co-wrote 6 of the album's 14 tracks, working with established country hit makers like Craig Wiseman and Jessi Alexander, up and comers like Michael Hardy and crossover-rap tunesmiths like Ernest K. and Ryan Vojtesak (Kanye West, Young Thug, Post Malone).
Produced by studio ace Joey Moi – who also helped FGL, Jake Owen and Nickelback develop their bold sonic presence – Morgan didn't bother trying to classify his work by genre. Instead he focused on feel, with swagger and sensitivity, heartbreak and desire all taking their place.
"Like a lot of people my age, I didn't necessarily grow up listening to country music … I grew up living it," he says. "The songs I wrote came from the heart, and I don't really pay attention to what's going on outside of what I'm doing. I just try to stick to what I know and what I love."
With the album's slow-burning title track, what Wallen knows and loves comes into view. Anchored by a tight, Top 40 club beat and a gotta-have-you theme, the song is all rhythm and quick hitting come-ons as Wallen looks to start a romance that lasts longer than just one night.
"It's perfect for my first album," Wallen says. "Like, 'If I know me, then here's what you get.'"
His anthemic 2016 breakout, "The Way I Talk," takes a drawling look at putting your money where your mouth is, while "Up Down" – the irresistible thumper that features Tyler Hubbard and Brian Kelley of Florida Georgia Line – feels like typical Friday in Wallen's mountain-valley hometown. Climbing up country radio, SiriusXM and digital streaming charts alike, it's full of distorted twang, pounding drums, sly vocals and references to "Holdin' it down here in 'B.F.E.'"
"Some people have asked me, 'What's B.F.E.?' And if you don't know, you just don't know," Wallen says with a laugh. "I love a good time, I love to drink a little bit, I love being with my friends and I love fishing. Life is hard enough already, so if you can find a song that takes you away from that for three or four minutes, it's a blessing."
"Had Me at Halftime" scores with a heartfelt Hail Mary, "If I Ever Get You Back" updates the feel-good spirit of '90s country, and "Redneck Love Song" grooves with a blue-collar promise of everlasting love.
Meanwhile, "Happy Hour" toasts a relationship that was doomed from the start, mixing on-the-rocks lyrics and melodies into a potent, pure-country anthem. "Chasin' You" smolders with the residual heat of a top-shelf bourbon, and "Whiskey Glasses" fuses sludgy guitars to a concept that's basically a low-down, broken-hearted play on the idea behind beer goggles.
But with its booming beat, swampy guitars and sideways lyrics all about the country-boy good life – plus a nod to Nitty Gritty Dirt Band's archetypal country-rocker, "Fishin' in the Dark" – "Whatcha Know About That" lies at the album's thematic heart. It's a place where being true to yourself is more important than playing by someone else's rules. And that's something Wallen knows all about.
"The song pays homage to the past, but I'm damn near rapping in part of it," he explains, honored that the Grammy-winning Dirt Band – envelope pushing game changers in their own right – gave the track their support. "That's one thing I love about country music right now. You get to express yourself and do what you want, and I think that's why country is bigger now than it ever has been."
HARDY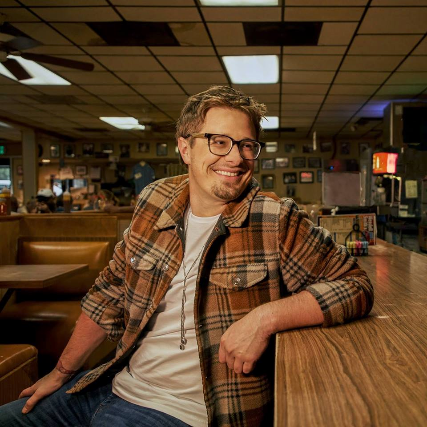 The sound is big. The towns are small. And the name is HARDY.Big Loud artist HARDY grew up on classic rock in Philadelphia, Miss., a town of about 7,500 in the country setting of Neshoba County. So when fans hear the music on his four-song EP for the label, ThisOle Boy, they're getting the real deal. The songs are bold and proud, the voice is commanding and the lyrics are centered on farms, in the backwoods and mostly in America's heartland."I love that lifestyle, and that's what I want to talk about," he says unapologetically. "I'm not really a love song dude. If I'm going down that road, it's a song like 'This Ole Boy' where it's a redneck-in-love kind of thing. People that are like me, or people who still live in small towns, still love that and want to hear that. That's why I'm who I am as an artist."HARDY'sartistic identity is notably focused on This Ole Boy. His voice is gritty in "4x4," soulful in the background vocals of "This Ole Boy" and edgy in the stack of HARDY harmonies in "Rednecker." The productions' mix of swamp rock and country walks a line between strutting sarcasm and communal congeniality. And the incessant word play –where else does "quatro" rhyme with "macho?" –marksHARDY as a smart guy with an uncommon sense of humor.Some of those traits are a direct result of his songwriting prowess. HARDY moved to Nashville to pursue theelusiveart of matching words with chords and melodies, and 2018 became a breakthrough year for him. He was one of three writers on the Morgan Wallen/Florida Georgia Line collaboration "Up Down," a #1platinum-sellingcountry single built on HARDY's original idea: "We live it up down here."He snagged another hit as a co-writer of FGL's "Simple." And he took part in Seth Ennis' "Call Your Mama," a lump-in-your-throat ballad that started its chart journey in fall 2018.In fact, HARDY was so focused on writing that he didn't really pursue his budding recording career. It actually came looking for him. FGL's Tyler Hubbard and the duo's producer, Joey Moi, were both convinced there was a place for his talent in the marketplace and offered to help him make it happen. Perhaps unintentionally –perhaps on purpose –FGL helped him say yes by putting HARDY on stage three different times during its 2018 summer tour. He hit the road several weekends to write with the duo, and they brought him out to take Wallen's "Up Down" part at the Country Stampede in Manhattan, Kansas; the Country LakeShake in Chicago; and the Iowa State Fair in Des Moines. HARDY
was amped and animated in the role, as if he'd been playing in front of thousands for years. And the crowd reaction sealed the deal."Playing those places and those people singing back to you, that whole thing put it in perspective," he says. "That is an incredible feeling. It's just unexplainable."Fortunately, HARDY comes to the table as an artist with a strong view of who he is, thanks to his experiences in Mississippi. Philadelphia spawned two previous country music successes –Grand Ole Opry member Marty Stuart and songwriter/producer Derek George (Bryan White, Randy Houser)–and they certainly showed it was possible to make it in the business. But HARDY's original exposure to music came from his dad, who consistently had classic rock blasting when he took his son on the 15-mile commute from the house to the family's chicken farm and back.HARDY pitched in on a job that was brutal to the senses–"I don't even think I could go in a chicken house now," he says –but he learned the value of hard work. And the exposure to smart hooks and distinct musical identities of the music his father listened to made a permanent imprint."I like Pink Floyd a lot," HARDY says. "They're my favorite band. Thanks to my dad, I loved The Walland Dark Side of the Moon growing up, and once I got older, I realized how metaphorical and parallel their writing is, and how you understand it. I really appreciate, in all genres, creativity that sonically nobody has ever heard before."His dad took him to his first two concerts – Aerosmith, in Birmingham, Alabama, in 1999; and KISS, in Jackson, Mississippi, in 2000 –but when HARDY wrote his first song at age 18, it set him on the path toward making music a vocation.That initial composition, "Caroline," had the singer meeting a girl in a grocery store and obsessing about her, even though he would never encounter her again."It was just so simple and not thought out," he says with a laugh. "There were little holes in the storyline. It's interesting to think about it looking back now."But it got a reaction. His parents, of course, liked it. And when he played it for a few classmates at junior college, they liked it, too. HARDY started playing it at parties and creating a little buzz, though it was the only song he knew.That spurred him to write a few more. When he heard Eric Church's "Homeboy," HARDY realized that rock had found a new home in country music, and it created a deeper appreciation for the genre, which had always been there in the background in Philadelphia.Meanwhile, HARDY's sister –Nashville makeup artist Madison Hardy Dennis –was going to school at Music City's Belmont University, and when he visited her in February 2010, the experience was life-changing.

"Music was everywhere –I had no idea," he remembers. "That's when I found out about publishing deals and that you could make a living writing songs. That was over one weekend, so when I went back home I told my mom, 'Hey, I'm moving to Nashville.'"HARDY enrolled in the Recording Industry Management program at Middle Tennessee State University and majored in songwriting, mentored by instructor Rick Carnes, who composed Garth Brooks'"Longneck Bottle," The Whites' "Hangin' Around" and Reba McEntire's "Can't Even Get The Blues."HARDY periodically posted performances of his own songs on social media, and another relative –Dennis Matkosky, first cousin to HARDY's grandfather –reached out. Matkosky was an established songwriter, known for Michael Sembello's "Maniac," Keith Urban's "You'll Think Of Me" and LeAnn Rimes' "I Need You." Matkosky liked HARDY's work, and within a few months, he signed HARDY to his own independent publishing company.HARDY met FGL's Tyler Hubbard at a parking lot party on Music Row in 2012, right as "Cruise" was being released, and didn't see him again for several years. In the meantime, HARDY landed cuts by Tyler Farr and Walker McGuire, and when he got a chance to start writing with FGL at their concert sites on the road, his acquaintance with Hubbard turned into a full-fledged friendship. Beginning in January 2017, he was a frequent sidekick on tour, writing with them on their bus during the day before their concerts. In fact, "Throwback" –the newest song on This Ole Boy–was written on the bus at the Iowa State Fair in August 2018, just weeks before the EP's release.The release provides a strong base point for HARDY as an artist, representative of the hard-edged music,the easy-going people and the slow-changing nature of the world at the heart of a rural community."A lot of where I pull from is just being from a small town," he says. "People live a little slower and a little more behind, whether that's a good thing or bad thing."With This Ole Boy, HARDY provides a solid opening salvo to establish himself as an artist, honed in on the sounds and stories at the core of his Southern heritage. But it's just a starting point, a place to launch an artist whose combination of country imagery, Southern rock sounds and blue-collar vocals is intrinsically relatable."This stuff is my favorite and the most true to me," he says, "but we will mix it up along the way, slowly but surely. I don't want to scare anybody off, but we'll give a taste here and there and hopefully by the end it will be a well-rounded sound."A big sound. About small towns. A HARDY representation
Lacy Cavalier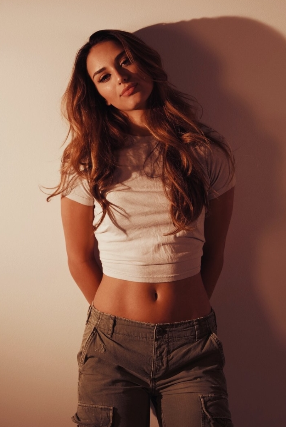 my name's Lacy Cavalier. let me just start off by saying, I'm terrible at writing bios. ironic isn't it? i write for a living but when it comes to a paragraph and a half describing why you should like me…well i just can't seem to successfully do it. SEAUX, i'm going to try a different route. here's 10 facts about me that hopefully you find interesting 😉
First things first, I'm 21 years old. I was born & raised in Minden, Louisiana (therefore my favorite food is crawfish bisque…obviously).
I was a Barney kid. Yup, you heard right. My name was Megan and I was one of the little one's that sang "i love you, you love me" next to the big purple dinosaur. I absolutely loved it. But at 11 y/o I told my parents I needed to retire from acting and focus on my singing career otherwise people wouldn't take me seriously. 😉
For my 12th birthday my parents surprised me with a trip to Nashville to record my first CD (wait...what are CD's? i know, i know). I covered a bunch of oldie's like "Rockin Pneumonia" and "Whole Lotta Shakin' Goin On". I went to all of the little stores in my hometown and asked if I could sell them for $5 at the check out counter. It was adorable then but now I beg my mom to hide them before I bring friends home.
I graduated high school online at 16 and have been pursuing music full time ever since. I still haven't gone to college but hey, GEAUX TIGERS!
I've lived in Nashville for a little over 5 years and have written hundreds of songs with some of the coolest humans/songwriters ever.
I come from a family of 5 with a brother and sister that are older than me. Yup, im the baby and by NO means have i gotten away with murder… 😉 My family means the absolute world to me and their support is the reason why I've run at this dream full force. My parents are truest example of superheroes. I want to get a tattoo in honor of all them but mom's not loving the idea.
I've gotten to release a lot of music over the years and one song in particular caught the attention of Chase Rice. This is one of my favorite stories that I get to tell, feels like it's straight out of a movie. I got a phone call from a random number one day that i happened to answer and it just so happened to be Chase. i was really glad i didn't decline it ;P i picked up the phone and he told me he loved my song and that he wanted me to open for him on his college tour. i couldn't have said "YES" any faster. That phone call turned into the college tour which started an amazing friendship which led to another tour in the fall and it all has played a huge role in my growth as an artist and human. love that guy.
YA GIRL'S GOT A SWEET TOOTH. desserts for every meal please and thank you. I've always loved any and every sweet so about a year ago i thought "well there's no reason i can't make these things myself". so i started baking and quite frankly, i STUNK at it when i started but i got pretty good at it after a while. i now bake pretty elaborate cakes for birthdays and events. it's another creative outlet that i am so glad i dove into.
I could watch the "Katy Perry: Part Of Me" movie every single day of my life. I have a secret file on my hard drive titled "My Katy Perry Movie" (lol) with tons of behind the scenes videos that I've taken over the years hoping one day mine make it into theaters too. ;P
Performing is my favorite part of it all. It's the coolest moment you finally get to connect the words, the sounds, and the years & years of hard work with the people in the audience. That energy and excitement is what i want to live off of for forever.