4th Annual Holiday Extravaganza
Jared & The Mill, Playboy Manbaby, Bodie - Sundressed - Mouse Powell - Baseline - Whistle - The Anodynes - Jam
December 15, 2018
7:00 pm
(Doors:

6:00 pm

)
Ages 13 and Up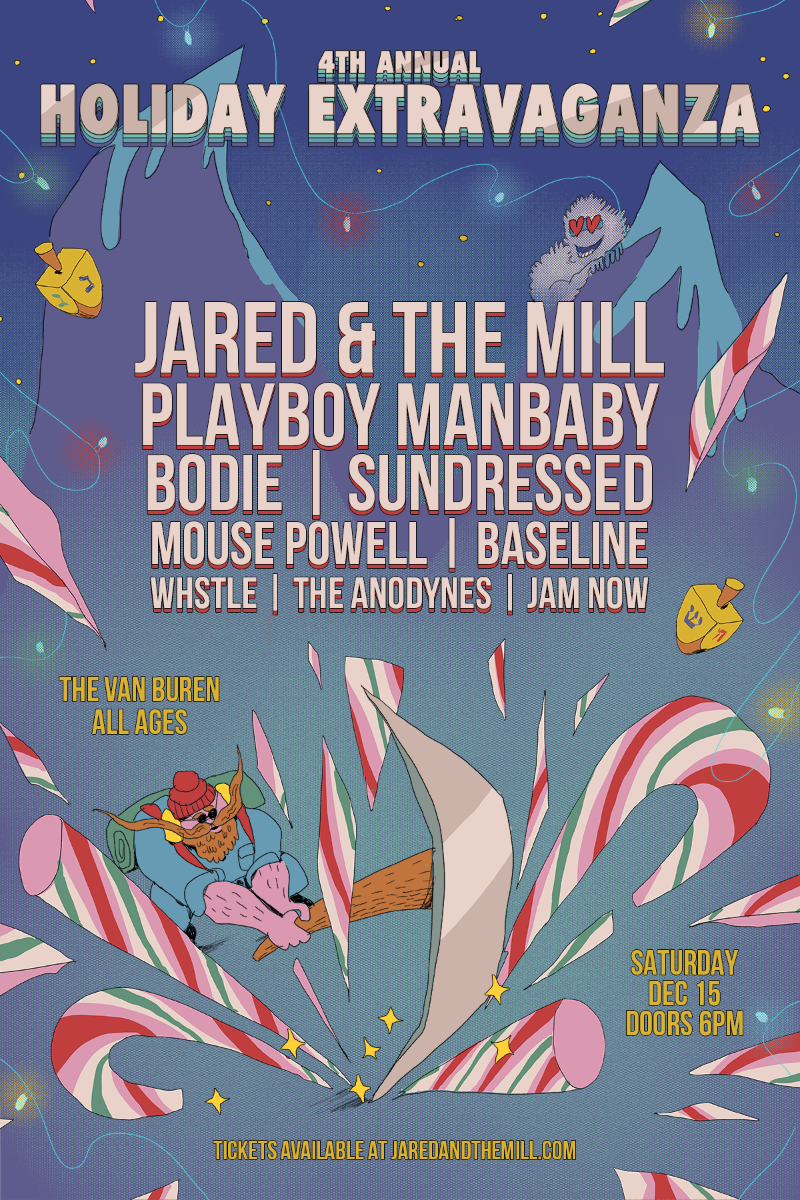 $17 - $20
Ticket Prices: $17 Advance Price / $20 Day Of Show Price (Prices do not include service fees)
The 4th Annual Holiday Extravaganza is upon us! The good times overfloweth on Dec. 15th as bands and merriment collide at The Van Buren, for an all ages fanfare of yule and cheer! Come celebrate with Jared & The Mill, Playboy Manbaby, Sundressed, Bodie , Mouse Powell, The Anodynes, Baseline , Whstle, and Jam.

Help the bands and Bravo Pay raise funds in the name of charity and good cause, throw back a couple of drinks, meet some new friends, and celebrate the holly-est, jolliest time of year!
This event is 13+ (12 & under admitted with parent/legal guardian)
Jared & The Mill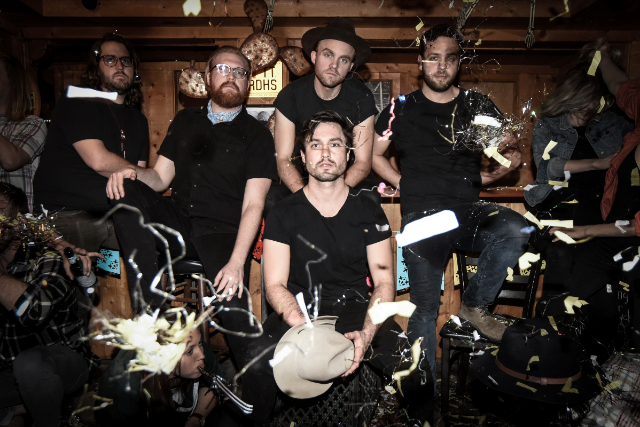 We're 5 best friends from Arizona. We love the desert,
we love its mountains, we love our city, its people, and
we love each
other. We love long drives, early mornings, late nights,
dive bars, carne asada Tacos at 3 am, dirty jokes, and a
sking each other
what we think about things. We
'
re just as likely to get down on Simon & Garfunkel and
Bob Dylan as we are Van Halen,
Kendrick Lamar, and The Weeknd. We love dogs, we love
our van, we love playing music together, and we lo
ve you -
it's true. For the pas
t few years, we
'
ve released records and pretty much always been on tour,
hitting the road on our
own, with fellow bands, and have been lucky enough to
open for a few heroes. From living rooms and basement
clubs, to theaters and arenas, we just love playing
shows, and truly love being on the road.
Our fans (the pack) are our greatest priority - we love
them, we really do, and we do our best to insure them that we
can
'
t do this
without them. Our message is one of acceptance, not in
a circle sittin
g kumbaya bullshit way, but in a way of
acknowledging that we all have shit we regret, we all ha
ve passions and opinions, and it's up to all of us to filte
r through our
flaws and our regrets to find ourselves and love one anothe
r. Don
'
t judge other people,
do your best to have a good time in life,
and care about everybody, like EVERYBODY everybody. Our s
hows are rowdy, you
'
ll break down your walls and realize
you
'
re not in this alone. We hope you come to a show, make
our songs apart of your story, and live
the best fucking life
you can.
Cheers,
Jared & The Mill
Playboy Manbaby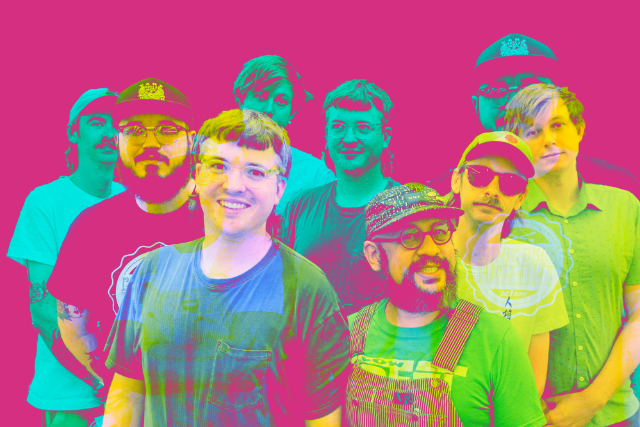 Bodie - Sundressed - Mouse Powell - Baseline - Whistle - The Anodynes - Jam