Stateside/Universatile & Live Nation
Yelawolf
August 26, 2018
8:00 pm
(Doors:

7:00 pm

)
Ages 13 and Up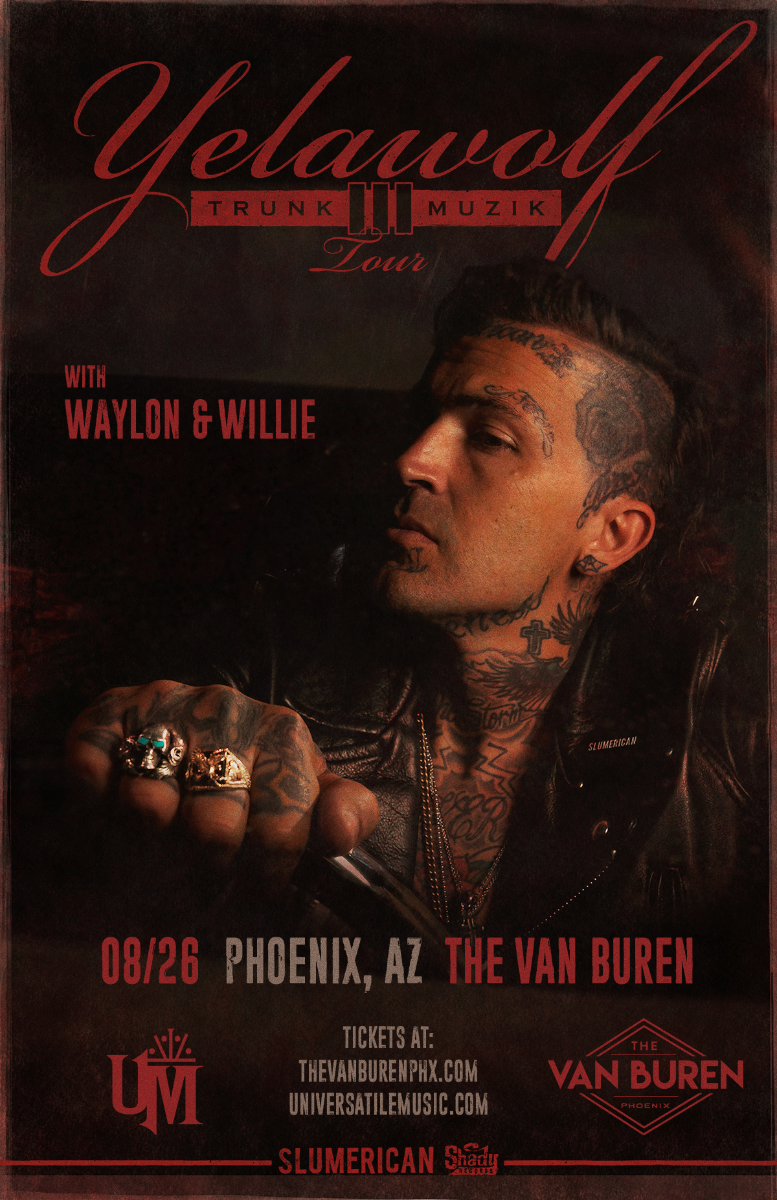 $27.50 - $100.00
Yelawolf Meet & Greet Package
Each Yelawolf Meet & Greet Package Includes:
One (1) GA Ticket with Venue Early Entry
One (1) Meet & Greet and Photo Opportunity with Yelawolf
One (1) Limited Edition Yelawolf Tour Poster
One (1) Commemorative VIP Laminate
One (1) Exclusive Tour Bandana
Yelawolf Early Entry Experience Package
Each Yelawolf Early Entry Experience Package Includes:
One (1) GA Ticket with Venue Early Entry
One (1) Limited Edition Yelawolf Tour Poster
One (1) Commemorative VIP Laminate
One (1) Exclusive Tour Bandana
This event is 13+ (12 & under admitted with parent or legal guardian)
All package elements will be rendered invalid if resold. Name changes will be issued at the sole discretion of 23/7 Global. VIP instructions will be sent via email no later than three days (3) prior to the concert. If you do not receive this email three days (3) prior please email info@237global.com. Your VIP merchandise will either be handed out on-site or shipped - specifics will be emailed no later than three (3) days before your concert. All packages and contents are non-transferable; no refunds or exchanges; all sales are final. All VIP package items and experiences are subject to change. Please note that the information provided at the time of purchase (email and mailing address) is the same information that will be utilized for shipping and individual contact requirements where applicable. 23/7 Global, the artist, tour, promoter, ticketing company, venue or any other affiliated parties are not responsible for outdated or inaccurate information provided by the consumer at the time of purchase. If you have any questions regarding your VIP package elements, or have not received you package information within three days (3) of the concert date, please email info@237global.com. Please add info@237global.comto your safe senders list to ensure receipt of all necessary show information.
Yelawolf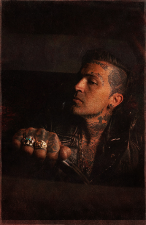 Yelawolf, born Michael Wayne Atha in Gadsden, AL, grewup bouncing around America with his single mother. Hisdeep appreciation for the lyricism of hip hop along with alove for outlaw country and classic rock grew naturallyduring his childhood, leaving an immense impact on theartist he would become. The drive to express hisexperiences and relate to others that have felt or lived likehim became the story he continues to tell.
Since making his major label debut with Eminem's ShadyRecords (Interscope) in 2011, Yelawolf has released newmusic relentlessly and travelled around the worldperforming sold out shows in the United States, Canada,Europe, Australia, and New Zealand. His four full-lengthalbums and various side projects have featuredcollaborations with a wide variety of top artists includingJuicy J, Ed Sheeran, Travis Barker, Gucci Mane, KendrickLamar, Diplo, A$AP Rocky, Lil Jon, Kid Rock, ActionBronson, Big Boi, Killer Mike, Wynonna Judd, and manymore.
Following the recent opening of his own Slumerican Madeflagship store, two new albums are set for release withextensive international touring planned for the comingyear. Yelawolf and the Slumerican brand have cultivated aglobal community that will continue to expand in 2018.