Featuring the Worlds Top Rock Tribute Bands
Grungefest
July 7, 2018
8:00 pm
(Doors:

7:00 pm

)
Ages 13 and Up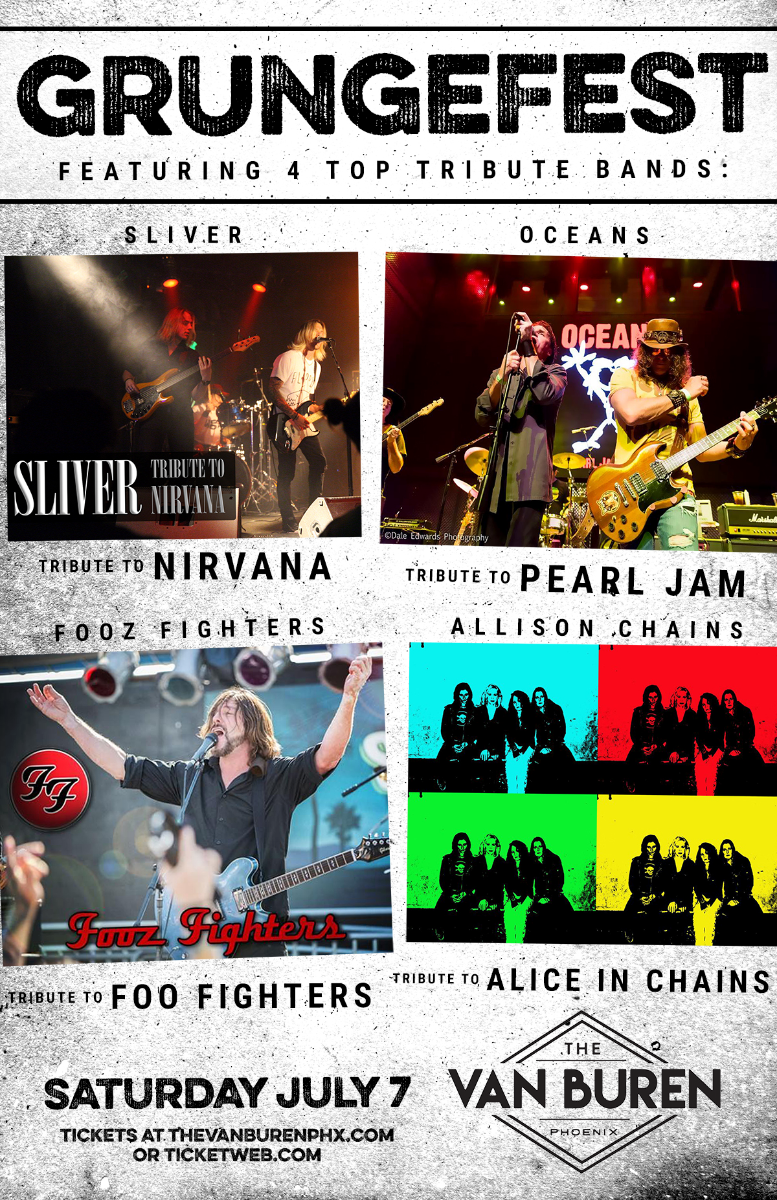 $15.00
Join us for Grunge Fest - Featuring 4 of the Worlds Top Tribute Bands from Los Angeles, San Diego and more! Featuring:
Silver - Nirvana Tribute
Oceans - Pearl Jam Tribute
Fooz Fighters - Foo Fighters Tribute
Allison Chains - The World's Only All Female Alice In Chains Tribute
Grungefest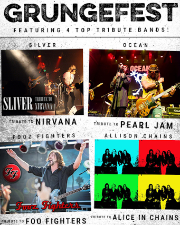 Nirvana (By: Sliver)
Pearl Jam (By: Oceans)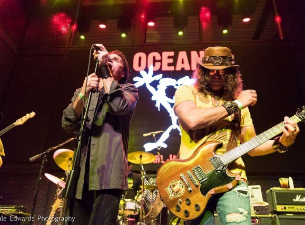 We dig Pearl Jam and their music so we started a band to pay tribute to them. We still play all the hits, but wanted people to hear some of the great deep cuts they wrote and are still writing.
Foo Fighters (By: Fooz Fighters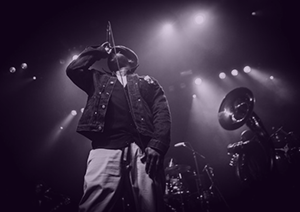 F00Z FIGHTERS are the critically acclaimed and nationally recognized #1 Tribute to the Foo Fighters captivating audiences across the U.S. and even members of the Foo Fighters family with their authentic live concert performances by the Grammy Award winning band.
Lead singer Nicky Rich not only strongly resembles legendary Foo Fighters frontman Dave Grohl in looks and moves but consistently delivers the bombastic over the top vocal and stage performance fans have come to expect. Radio personality Steve Raymond of Rock 100.7 WZXL in New Jersey wrote "Nicky Rich is dead-on for Dave Grohl, look, moves, energy and sound". Rock & Brews San Manuel Casino (owned by Gene Simmons and Paul Stanley of Kiss) recently wrote "Fooz Fighters are so similar to the actual band, you'll be convinced you're watching Dave Grohl and Company!".
Since forming in San Diego in 2014, FOOZ FIGHTERS have quickly become one of the nation's top tribute bands playing to packed crowds at concert halls, festivals and casino's including their 2017 east coast tour with headlining shows at the Golden Nugget in Atlantic City, NJ and Long Island, NY. In 2018, FOOZ FIGHTERS will be headlining the Hangar 24 Air Festival being held on May 19th, 2018 at the Redlands Municipal Airport which last year drew over 20,000 people. The Royal Canadian Air Force will doing a special fly over during FOOZ FIGHTERS performance.
Pulling from over 3 decades of chart topping music, FOOZ FIGHTERS never cease to deliver the kind of high energy rock concert experience you have come to expect from the Foo Fighters. Expect to hear all the hits including Everlong, Learn to Fly, My Hero, All My Life, Times Like These and more as well as B-side classics such as Monkey Wrench, DOA and Big Me.
The members of FOOZ FIGHTERS are a talented group of professional musicians brought together by their passion for Foo Fighters and a desire to pay tribute to one of the biggest rock bands in the world today.
Alice In Chains (By: Allison Chains)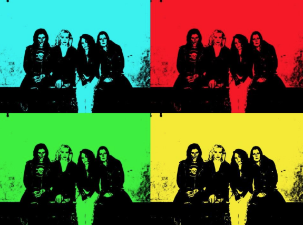 ALLISON CHAINS is the world's only all-female tribute to the band, Alice In Chains. Based in Los Angeles, Allison Chains delivers heavy metal riffs, hypnotic musical textures, and unique harmonies, creating the haunting, tortured sound that put Alice In Chains at the forefront of Seattle's early grunge bands. Although often equated with grunge, Alice In Chains has also been categorized as: hard rock, sludge metal, alternative, blues metal and just straight metal. Living and playing in Seattle might have given them the grunge tag, but according to Mike Inez, AIC were always the metal stepchildren of the Seattle scene. Allison Chains has made it a mission to honor all the musical ingredients that made the original AIC band rise to international fame. These extraordinary female rockers are are seasoned, accomplished performers with many individual achievements and awards. They authentically recreate Layne Stayley's wailing rage, Jerry Cantrell's melodic guitar fervor, Mike Starr and Mike Inez's powerful bass lines, and Sean Kinney's grinding rhythms. Allison Chains brings you back to the early 1990's, performing songs from classic AIC albums: Facelift, Dirt, Alice In Chains, Sap, and Jar of Flies.