PAO Record Release Party
Phoenix Afrobeat Orchestra-'Laugh to Keep From Crying' Record Release Party!
March 16, 2018
7:00 pm
(Doors:

7:00 pm

)
Ages 13 and Up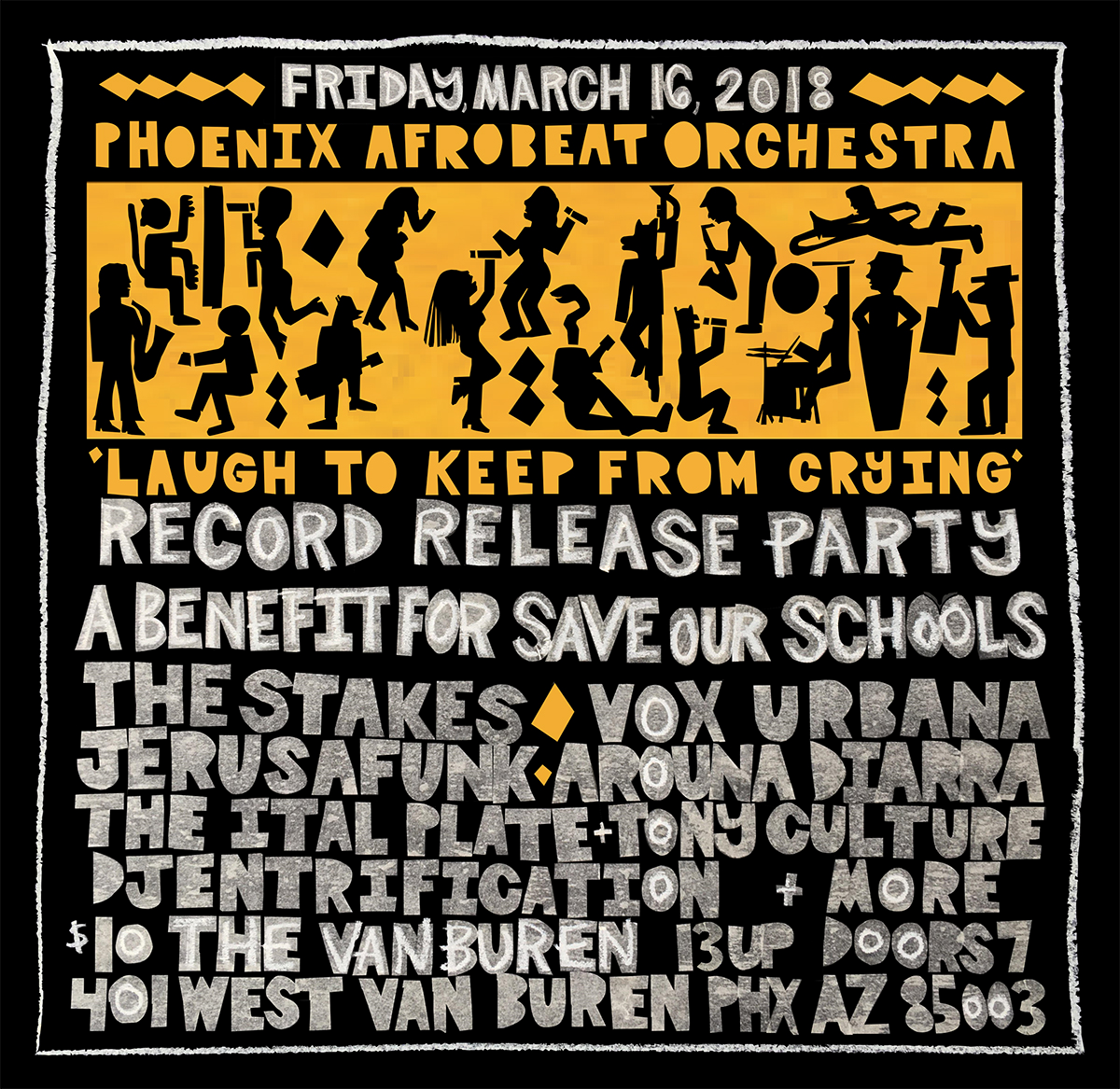 $10.00
'Laugh to Keep from Crying' record release party, a benefit for Save Our Schools.
Tickets are $10 advance ($13 at the door)
PHOENIX AFROBEAT ORCHESTRA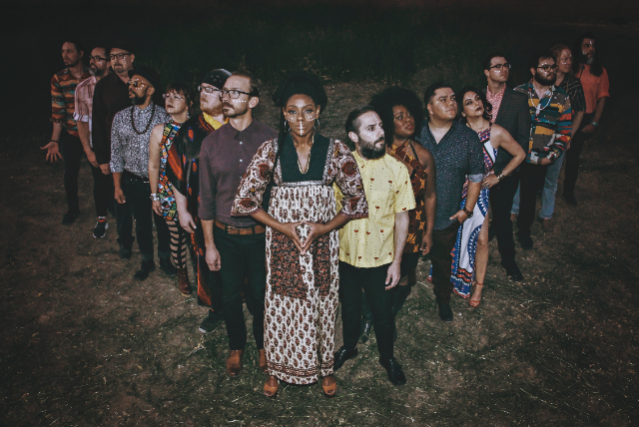 Founded somewhere in the 2010s by David Marquez, the Phoenix Afrobeat Orchestra, fronted by Camille Sledge, has grown into a diverse collective of musicians and artists representing over thirty Arizona acts from a variety of styles.

From clubs to concert halls, picnics to premiers, PAO is committed to playing social music, using one of the funkiest art forms on the planet.

Come out and dance with us sometime!
The Stakes
The Stakes have brought new soul to Phoenix's live music scene—no longer is the nation's 6th largest metropolis devoid of the creative union of urban and art musics typical of hubs like New York, Chicago, or Philly. Whether at underground hip-hop jams or concert mashups with classical quartets, this culture thrives in The Stakes' eclectic brand of live hip-hop which synthesizes the influences of their diverse personnel.
Jerusafunk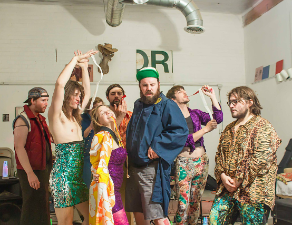 Jerusafunk is Phoenix's first and only Klezploitation band! Conceived in 2010 by Chris Del Favero (guitar) and Jessie Demaree (clarinet), the nine-piece ensemble seamlessly blends traditional Klezmer with American Funk and other world music genres such as Jazz, Salsa, Samba, Bossa Nova, Cumbia, and Afrobeat. Phoenix New Times says, "Jerusafunk is not only one of the most original bands in town, it's one of the most fun." 2017 was a busy year for these hip-swaying gypsies: Jerusafunk released their seventy minute self-produced odyssey, The Hierophant, which they followed up with their first east coast tour over the summer. Java Magazine commends the album: "I'm not sure if there are any other Klezploitation bands in the world, but if there are, Jerusafunk should be crowned as the royalty of such a movement." Before that, Jerusafunk assumed the role of music directors and pit band for a live musical presentation of Jim Henson's Labyrinth called The Goblin King's City which debuted Comicon weekend 2017 in Phoenix. A new music video is out for one of the catchier tunes off of The Hierophant titled Respect My Lust, and a music video for Mushroom Samba will be released this winter. Since 2015, Jerusafunk has played events such as The Musical Instrument Museum Festival, Apache Lake Music Festival, Phoenix Comicon, Sidepony Express Music Festival, Firefly Music Festival, and the Scottsdale Arts Festival. Jerusafunk has toured all over the country and plays regularly in Phoenix and Flagstaff with bands such as Har Mar Superstar, Phoenix Afrobeat Orchestra, Qais Essar, STIG, and The Lique.
Vox Urbana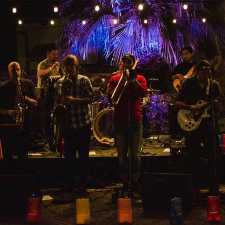 Vox Urbana is a seven -piece band that combines Latin-based sounds with stories and experiences that occur in the Arizona/Sonora border region. The bi-national band is based in Tucson, Arizona and has been creatively narrating stories of the border community since 2010. The band's original repertoire breaks any language barrier through its 100% danceable grooves. Vox Urbana's instrumentation consists of guitar, keyboard, sax, trombone, bass guitar, congas, and drums. As a collective composing body, Vox Urbana continuously aims to learn and expand its musical influences. Among the musical styles found in the band's sound and identity is a meztizaje of ethnic sounds such as Huapango (Southern Mexico), Cumbia (Colombia), Chicha (Peru), Cha-cha-cha (Cuba), along with a variety of electronic textures such as synthesizers and voice effects. Such musical recipe guarantees a high-energy performance, as well as a culturally fruitful experience to younger and older audience in the U.S./Mexico region.
Ital Plate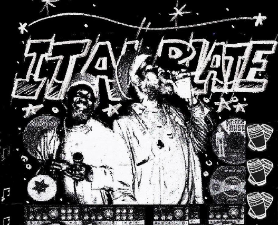 No Pop No Style - We Strictly Roots!
Arouna Diarra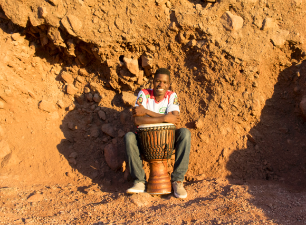 Arouna Diarra, originally from Burkina Faso, West Africa, is an accomplished n'goni & balafon player. Performing a tradition of folk songs reflecting topics from war to building love for one another, Arouna sings with spirit, nostalgia, and great joy, in his native language, Bambara. Arouna brings a dynamic repertoire to the table, full of timing changes and improvisational prowess. He plays the kamale n'goni, a 14-string harp-like instrument (which he makes himself), with a melodic and percussive sensibility.
Arouna was born into a family composed of musicians, poets, and storytellers. Arouna, a twelfth generation musician was destined to bring traditional West African music into the modern day, further developing it while remaining true to it's roots. His live performances often welcome a diverse group of musicians performing as the AZA Band. Musicians frequently joining Arouna onstage include percussionist Biko Casini and bassist/guitarist David Brown of Rising Appalachia. Whether performing on stage at Red Rocks, the jungle of Costa Rica, or intimate community settings Arouna and his band bring joy, harmony, and a connection to traditional folk music.
Djentrification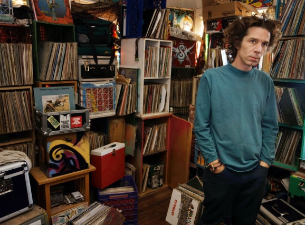 Dj working out of Phoenix Arizona
Djentrification as in opposite of gentrification