The Flying Burrito Festival Official After Party
Talib Kweli, NIKO IS, Caleborate, Wolfzie, Lando Chill, Truvonne
Ages 18 and Up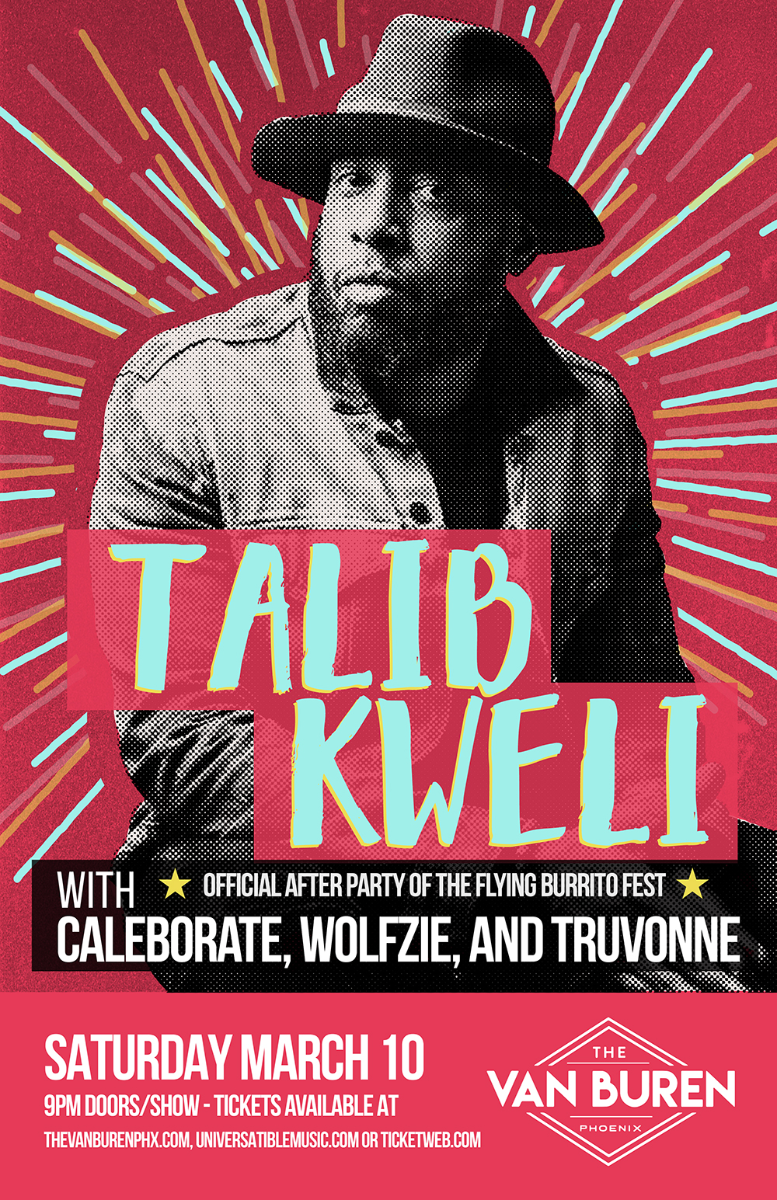 *Music starts at 9pm
*Bar w/ ID
*Kitchen open until midnight
*The Flying Burrito Festival official after party
Talib Kweli
The Brooklyn-based MC earned his stripes as one of the most lyrically-gifted, socially aware and politically insightful rappers to emerge in the last 20 years.
"I'm a touring artist. I'm an artist that's internationally known. I'm not just a local artist at this point in my career. I'm cognizant of the fact that what I do is beyond where it started. I'm trying to reach the apex of where I am now, but without turning my back on or dismissing what I've done before."
After nearly 20 years of releasing mesmerizing music, Talib Kweli stands as one of the world's most talented and most accomplished Hip Hop artists. Whether working with Mos Def as one-half of Black Star, partnering with producer Hi-Tek for Reflection Eternal, releasing landmark solo material or collaborating with Kanye West, Pharrell Williams, Just Blaze, J Dilla, or Madlib, Kweli commands attention by delivering top-tier lyricism, crafting captivating stories and showing the ability to rhyme over virtually any type of instrumental.
In 2011, Kweli founded Javotti Media, which is self-defined as "a platform for independent thinkers and doers." Kweli has set out to make Javotti Media (which released his 2011 album, Gutter Rainbows, and is named after his paternal grandmother) into a media powerhouse that releases music, films and books.
NIKO IS
Wolfzie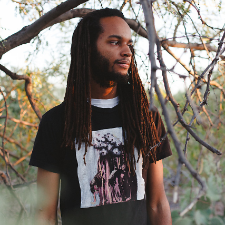 A stay-at-home dad without the wife and kids. He's a homebody. WOLFZiE is an experimental "beat merchant" heavily influenced by jazz, hip hop, and indie music. He started a cult like movement called "Homebody Friends" with likeminded people who enjoy staying in rather than going out. A member of Brunch Collect, an Indie label out of Phoenix, AZ.
Lando Chill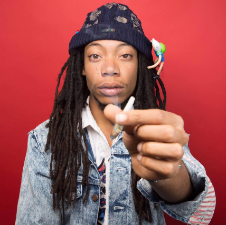 Lando Chill's new album, "The Boy Who Spoke To The Wind," is a personal tribute to self actualization, spiritual acceptance and social activism. About the title, Lando says, "The wind is one's soul. It represents the human spirit and the earth." Lando Chill is a warrior-poet, a man with one ear to mother nature and one to the plight of humankind. Lando wants to bring the issues of political freedom, police brutality and giving a voice to marginalized communities to the national conversation.
Inspired by the Paulo Coelho book, "The Alchemist," Lando's new album is about transformation, personally and spiritually. While working on the project, Lando gained a new perspective. He learned that having answers isn't enough.
Musically, this album is a movement forward from his previous work. Collaborating with producer Lasso, bassist Chris Pierce, as well as other key session musicians, the music is unique and intimate. The album harmonizes the internal and external in a cathartic symphony. The instrumentation is unlike anything else, sprawling from classic lo-fi hiphop to high production scoring. The album is as reminiscent of James Blake and Bon Iver as it is of Frank Ocean or Kendrick Lamar.
Truvonne