STATESIDE PRESENTS & LIVE NATION
Ana Tijoux Presents Roja y Negro
February 27, 2018
8:00 pm
(Doors:

7:00 pm

)
Ages 13 and Up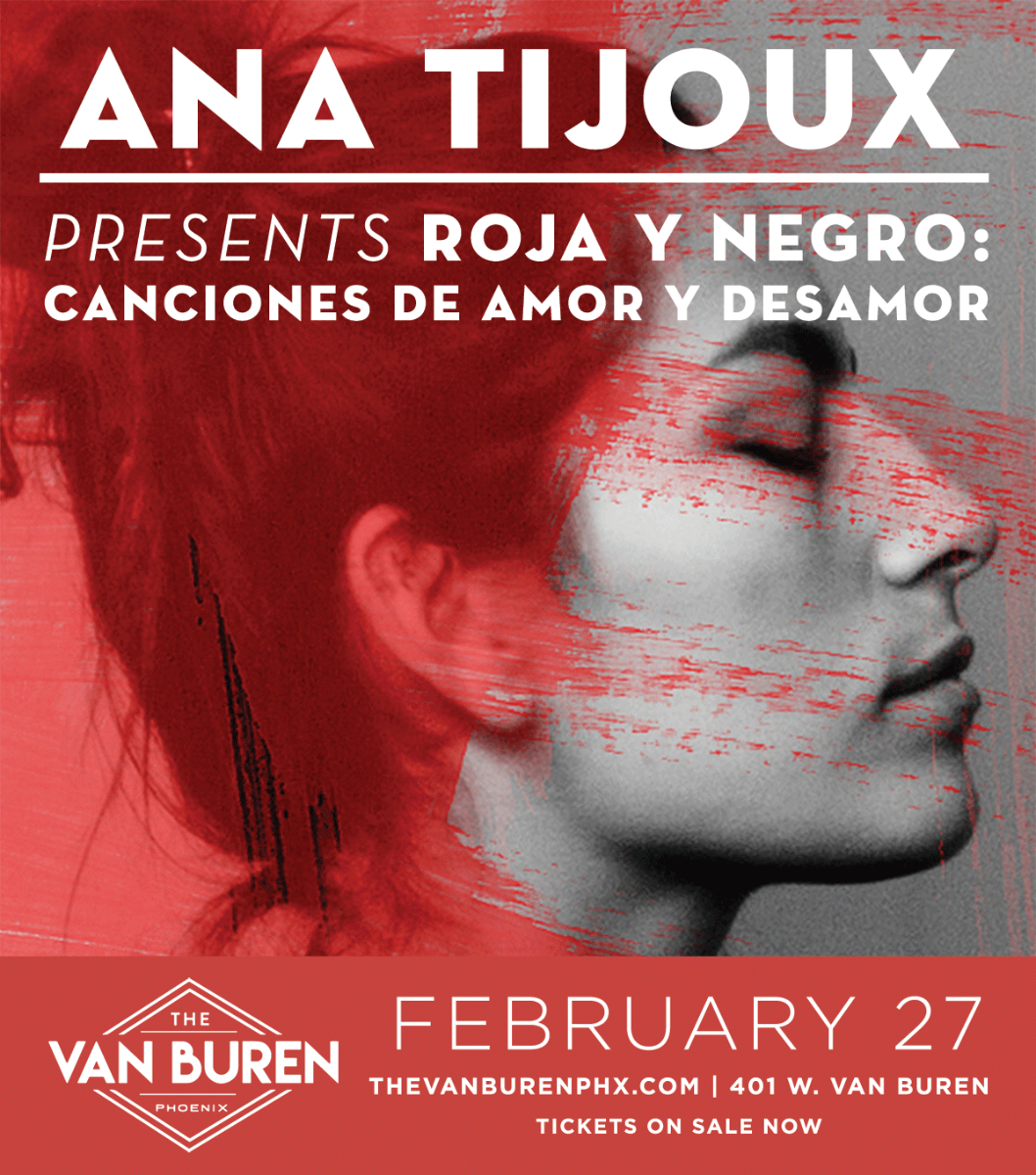 CANCELLED
Unfortunately due to external circumstances out of my control, I sadly have to postpone the rest of the Roja y Negro tour until this summer. Thank you for your understanding and I will be in touch soon."
Ticket refunds are available at the point of purchase - if you bought a ticket on TicketWeb, your tickets will be automatically refunded. Sorry for any inconvenience.
Ana Tijoux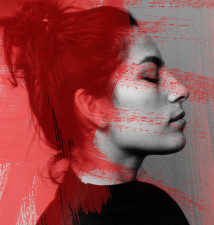 Considered one of the most respected MCs in any language, Ana Tijoux has established a standard not only for female rappers or for rap in Spanish, but for the genre of hip-hop itself at a global level. Now she is taking a drastic u-turn in sound and style to explore a more intimate side in her new project dedicate to love, heartbreak, and the classic Latinamerican songbook that influenced her youth.
Born in France during the exile of her parents from the military dictatorship in Chile, Tijoux began her career in the late 90s with the ground-breaking rap trio Makiza. Today she is a Grammy-winning solista, best known for her smooth flow and political lyrics, and has truly become an icon for feminists, students, and leftists around the world. It is just as common to see her doing interviews on Al-Jazeera or Democracy Now! as it is to see her grace the stages of Lollapalooza or Roskilde. With the intention of re-connecting with her roots and fighting for a whole continent, she became the voice of a generation, not only in Chile but for disenfranchised Latinos throughout the world
While trying to figure out in which direction to take her music following her hit 2014 album "Vengo", Tijoux has rather organically decided to take a step backwards before making the next big leap forward. In late night jam sessions fueled by copious amounts of Chilean wine, Tijoux-- together with her long-time collaborators Raimundo Santander and Ramiro Duran on acoustic guitars-- would sit around and jam to the Latin classics of their collective youth, from Chilean legends like Violeta Parra and Victor Jarra, to Chico Buarque and Simon Diaz. Soon was born an entirely new project, Roja y Negro: Canciones de Amor y Desamor. This complete turn-around from her hip-hop sound has resonated with her fans in Chile, where she has been performing under this moniker in small, seated shows for the last year. Their live performances are a mix of the classic Latinamerican songbook with a half-dozen originals, and it's a chance to see a more intimate side of a great artist.
And while at times the sound is so sparse and dramatic that you can hear a pin-drop, the basis of the project is to explore new ideas and to just have fun, and the concerts go from tears to laughter in a flash. While her more commonly known persona is the luchador from South America, Tijoux is also a mother and a lover, and this new project frees her from expectations and is the moment where she can express the other facets of her life. With new material being recorded for a Spring 2018 release, Tijoux and company are enjoying the striped-down approach to music and to life, and are eager to bring this new show to the world.
Las Chollas Peligrosas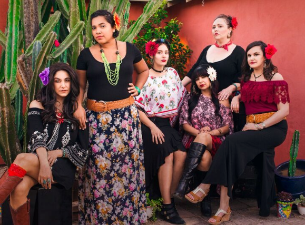 All-female Phoenix sextet Las Chollas Peligrosas draws upon multiple subgenres of traditional Latin music from Rancheras to Mariachi to Cumbia and everything inbetween, even hints of Old World Gypsy Folk.

Six-part multi-lingual vocals, accordion, flute, violin, classical guitar, percussion and upright bass deliver a mix of classic standards and inspired original compositions.

Rich with supporting harmonies, all the ladies take the lead at one point or another in the show and much of the subject matter is catalytic, pointed and poignant in true folkloric fashion. In the spirit of their prickly namesake, Las Chollas Peligrosas speak to truth and empowerment in the name of human rights and cultural awareness.

Each member of Las Chollas Peligrosas have arrived from different musical journeys but share a love for this music and the power it has to unite the community and communicate the voice of the people for positive change.