Sean Healy Presents
K. Michelle, Damar Jackson, Nina Cruz
March 4, 2018
8:00 pm
(Doors:

7:00 pm

)
All Ages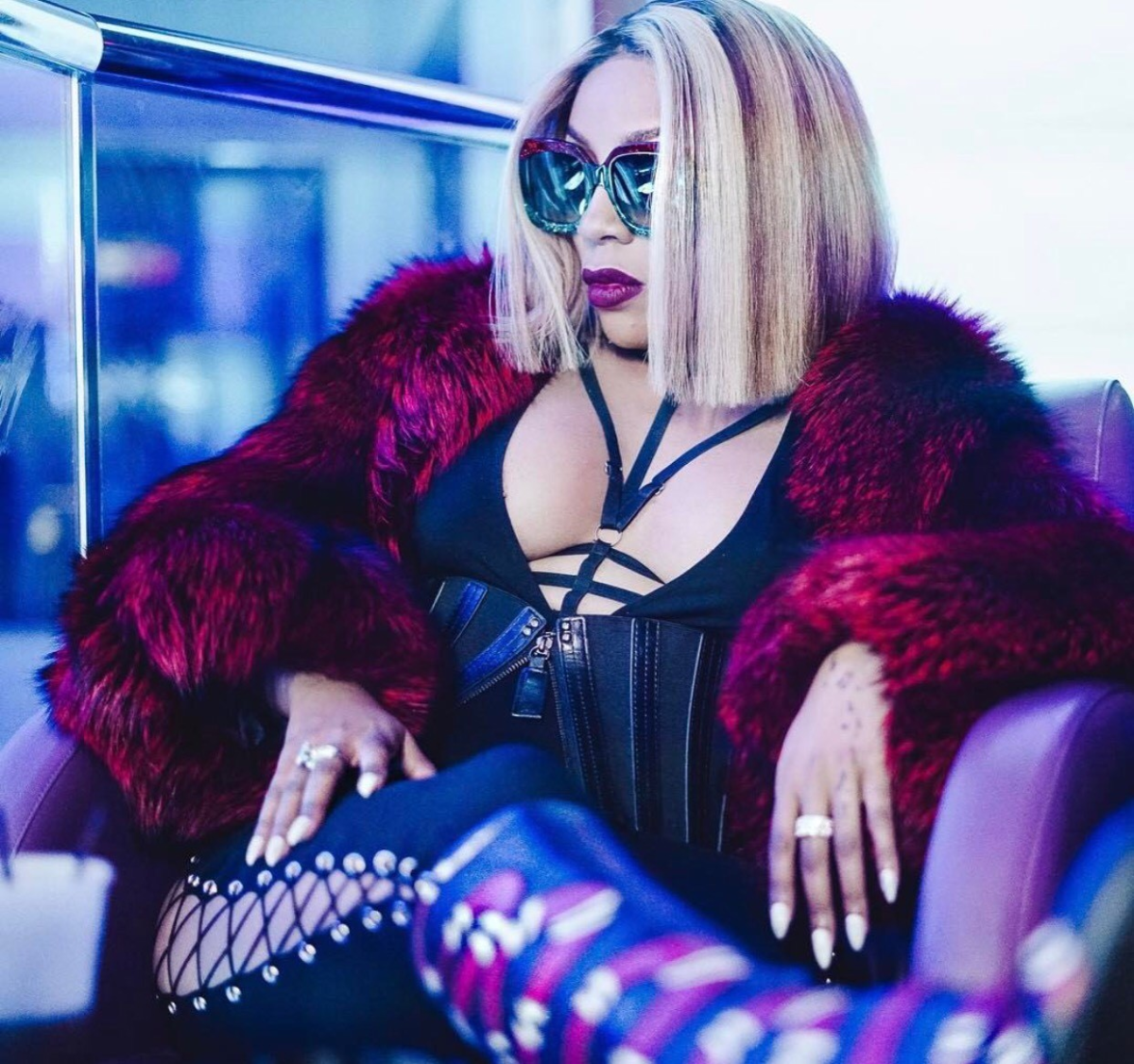 $30.00
K. Michelle - Meet & Greet Package includes:
One general admission ticket
Exclusive aftershow meet & greet with K. Michelle
Personal photograph with K. Michelle
K. Michelle 8x10 photo
Exclusive K. Michelle VIP merchandise item
Official VIP meet & greet laminate
Limited availability
Platinum Level includes:
Upstairs premium bar access
K. Michelle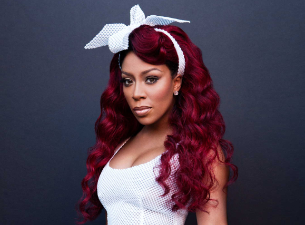 Kimberly Michelle Pate (born March 4, 1985) better known by her stage name K. Michelle, is an American singer, songwriter, television personality, guitarist and pianist. In 2009, She was noted when she signed a deal with Jive Records and released the R&B charting single "Fakin' It" featuring Missy Elliott. She later went on to release three follow-up R&B charting singles: "Fallin'", "I Just Can't Do This", and "How Many Times" before leaving Jive Records. In 2012, K. Michelle garnered further attention by appearing in the VH1 reality series Love & Hip Hop: Atlanta.

Following her appearance on the show, she landed a contract deal with Atlantic Records. She released her long-delayed debut studio album Rebellious Soul on August 13, 2013. The album saw commercial success, debuting at number 2 on the US Billboard 200 and number 1 on the US Top R&B/Hip-Hop Albums chart. K. Michelle's The Rebellious Soul Musical directed by Golden Globe winner Idris Elba debuted on VH1 on August 19, 2014. In 2014 Michelle released her second studio album Anybody Wanna Buy a Heart? which debuted at number six on the Billboard 200.
Damar Jackson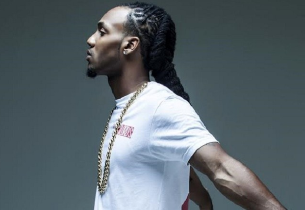 It's hard to miss Damar Jackson when he walks into a room. His 6'1" frame crowned by shoulder length locks renders
even more impressive by confidence that makes it clear he knows exactly where he comes from and where he
belongs. Warranted confidence--the singer-songwriter-producer born and raised in DeRidder, LA follows in the
footsteps of great contemporaries such as Ledisi, Lil Wayne, Kevin Gates, August Alsina, and Frank Ocean, all who
have gobbled up rhythmic lessons in the regions rich musical landscape.
Besides that, Damar Jackson has already put points on the board having contributed his songwriting and production
prowess to the success of K-Camp's debut release, Onl y Way Is Up, with " Comfortable," a song that has seen more
than 45 million views & is certified platinum on Vevo.
Under the tutelage of Family Ties Entertainment industry executives J.R. McKee and Leland "Big Fruit" Clopton ,
Damar continues to perfect his craft. In addition to his musicianship, Damar has also learned the business side of the
record business, studying the A&R and marketing process intently while constantly making himself an asset to the
Family Ties team.
"It's been amazing to witness Damar's growth firsthand," says Fruit, with whom Damar shares quite a few
co-production credits. "I'm sure he's going to have an advantage over his peers due to his music business insight and
he undoubtedly adds a refreshing energy to the industry as a singer, songwriter, and musician."
But there is more, once the multi-instrumentalist steps onto a stage, it becomes absolutely undeniable: R&B
newc omer Damar Jackson is a star. He honed his skills early as a young prodigy. At the age of nine, Jackson had
already mastered the drums and began playing and performing for his church. His mother, also a singer in the church,
fully nurtured his talent, enrolling him in music lessons as soon as she discovered her son's innate talent. By the time
he was in high school, Damar knew exactly where he was headed; the only question was how.
"When I was in high school, if you wanted to get money you were either selling candy, drugs or mixtapes," he recalls.
"So I had this song I wrote with my boy. I figured out how to record it on my keyboard and put that one song on a
bunch of blank CDs."
Damar Jackson succeeded in selling eighty copies of that self-recorded CD single, it was then that he knew he would
have to find a way out of Louisiana in order to reach his destiny. A band scholarship would lead him to the University
of Louisiana at Monroe, and while there, Damar continued to create opportunities to promote his music all while
honing his craft.
"The whole time I was in school, I was creating my sound," he says. "I turned my room into a recording studio." As he
wrote and produced his own music, he became a resource for others looking for a producer, allowing him to fully
develop his skills in the recording process. As a performer, he booked and promoted his own shows, which lead to
opportunities to open for artists like Bobby V , Day 26 and Ludacris . As he prepared for graduation as a Mass
Communications major, a chance Twitter encounter lead him to an internship with Def Jam Records' Atlanta office.
With $300 to his name, Damar set course for his future and has yet to look back.
Today, he stands prepared to apply what he's learned as he presents his music to the world. Damar Jackson's candor
allows him to offer fans a level of honesty and vulnerability in his music rarely seen in today's R&B. His debut EP
"Unfaithful" in which he revisits the last days of the relationship that sustained him during his early years in Atlanta,
is an emotional rollercoaster; both musically and lyrically. "We got to a point where she saw the success coming," he
explains, "but even though I thought we had been preparing for the late nights and work trips, it started driving her
crazy."
As he puts the finishing touches on his debut album, from which the single is drawn, Damar Jackson promises more of
the same, "I tell the truth about what men really feel about relationships but aren't honest about how they deal with
the consequences and outcome and how it really affects them."
With this project nearly ready for the public, Damar Jackson is already setting his sights on the future, and not just as
an artist, but also as a multi-faceted force for years to come.

Nina Cruz