PSYKO STEVE PRESENTS:
The Maine, Dreamers, Night Riots
November 22, 2017
7:00 pm
(Doors:

6:00 pm

)
Ages 13 and Up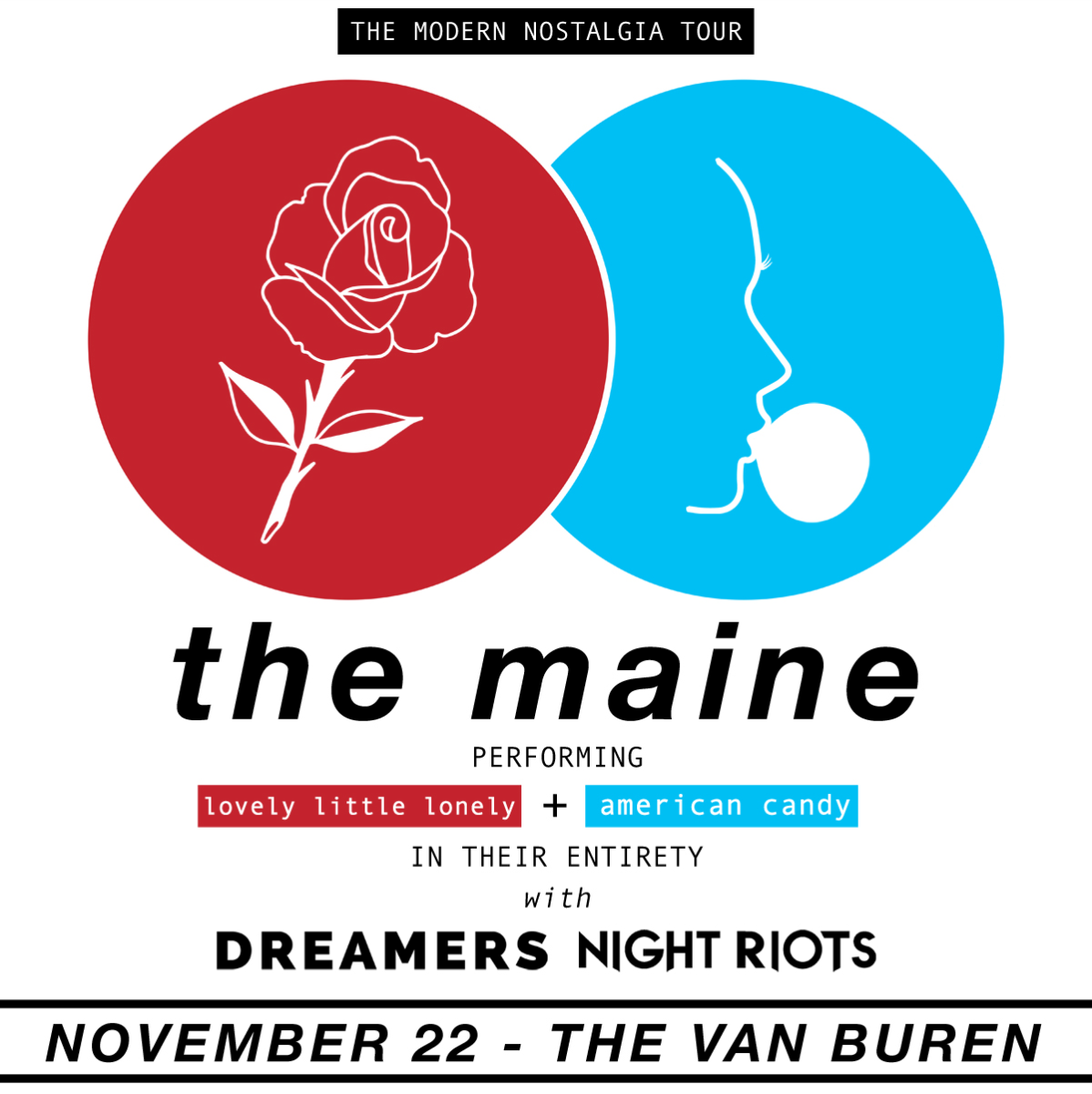 The Maine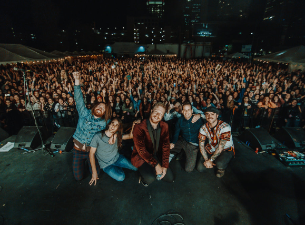 The Maine is an American rock band from Tempe, Arizona. In their eight years together, The Maine has released four full-length albums, including their major label debut "Black & White" in 2010. The band expanded their musical realm into production which resulted in their fourth EP, the self-recorded and produced "Imaginary Numbers" (2013). Over the years, they have toured across the globe as well as extensively on home soil in the US; both as headliners and in support roles. The Maine has shared the stage with the likes of Taking Back Sunday, Anberlin, A Rocket To The Moon, Augustana, and many more. The band has made numerous festival appearances including the Vans Warped Tour, Bamboozle, and South by Southwest. The Maine is recognized within the industry for the close relationships they build and maintain with their fans -- many of whom are now college age and have grown up alongside the band. The Maine is John O'Callaghan, Pat Kirch, Kennedy Brock, Garrett Nickelsen, and Jared Monaco.
Dreamers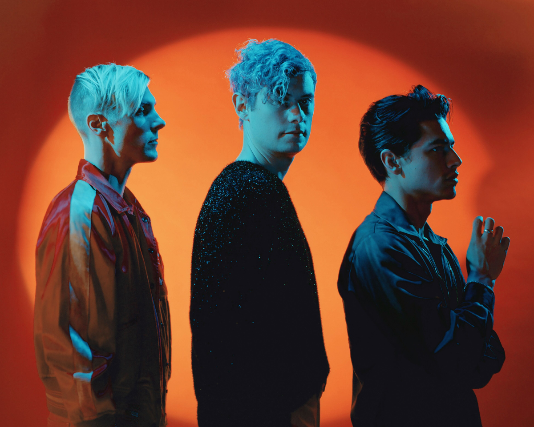 When DREAMERS—Nick Wold (vocals/guitar), Nelson (bass/vocals), and Jacob Wick (drums)—talk about its debut LP This Album Does Not Exist, they assume a collective tone of considerate existentialism. They seek to counter the crassness of pop, the snobbery of jazz, and the pretention of indie that zaps the fun out of any music with meaning. Yet, they want to draw you in, indiscriminate of taste, style, or ideology.
Yet, these songs of playfulness come from a place of less—homelessness, joblessness, borderline hopelessness. In 2014, Wold simultaneously vacated a relationship and an apartment and began living in his Brooklyn practice room.
After two years of living in what Nelson jokes was a "musical prison," Wold wrote than 100 songs, many of which ended up on This Album Does Not Exist.
So now, after bouts of vagrancy, nomadism, and vigilant attempts at normalcy, DREAMERS calls Los Angeles home, committed to its collective vision of artistry, inclusion, and idealism.
That's the dreamer MO, after all—to find the joy in living and to chase it.
Night Riots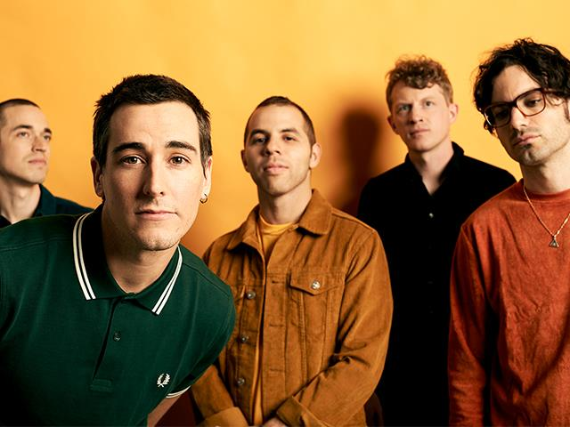 NIGHT RIOTS is setting the alternative underworld ablaze as swift and smartly as their brooding, melody rich and timeless songs have already endeared them to critics. The Southern California based band has a unique melodic sensibility -- delivering transcendent pop music that is both modern and timeless; as well as both sinister and romantic, with the downbeat flare of new wave, '80s movie soundtracks.
Frontman Travis Hawley spent five years in England before moving to a small coastal town with only one traffic light, where he met guitarists Nick Fotinakes and Matt DePauw, bassist Mikel Van Kranenburg and drummer Rico Rodriguez. Now heralded by Rolling Stone as one of the "Top 16 Unsigned Bands in North America," Night Riots are currently on tour with Young Rising Sons and have shared the stage with a diverse group of bands including Cage The Elephant, Walk The Moon, Meg Myers, OK Go, The Mowgli's, Wild Cub, Driver Friendly, Youngblood Hawke, The Front Bottoms, Angels & Airwaves and many more.
After the tremendous success of their debut EP, Young Lore, and praise from the likes of Billboard, Earmilk, KCRW, MTV, FUSE, Huffington Post, KROQ, All Things Go, NYLON, AV Club and Filter, Night Riots show no signs of slowing down. Signed to Sumerian Records, Night Riots recently released Howl, produced by Eric Palmquist (Bad Suns, Trash Talk, Waaves, Mars Volta). "Contagious," the EP's lead single, climbed the radio charts -- skyrocketing to #1 on SiriusXM's Alt Nation Alt 18 Countdown, and breaking into the Top 50 at Alt Radio.