Live Nation Presents
Dylan Scott, Erin Kinsey
October 1, 2022
8:00 pm
(Doors:

7:00 pm

)
Ages 13 and Up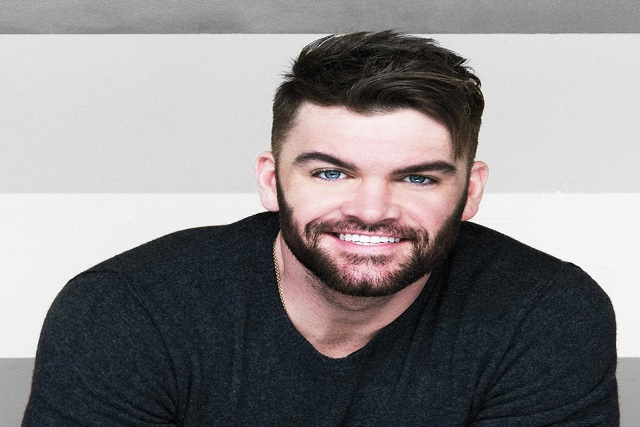 Advance Price: $25 + fees / Day of Show Price: $28 + fees

This event is 13+ (Ages 5-12 must be accompanied by a parent/legal guardian. Children 4 and under not admitted.​)​
Please Note: There is a delivery delay in place on tickets through 09/28/22. No tickets will be sent out prior to 09/28/22.
*CLEAR BAG POLICY*
To reduce staff contact with guest belongings please make sure bags meet the following requirements: we allow clear plastic, vinyl, or PVC bags with a single compartment (NO BACKPACKS) no larger than 12"x6"x12", and small handbags no larger than 4.5"x6.5" (do not need to be clear).
Based on the latest local guidelines, attendees are no longer required to provide proof of negative COVID-19 test AND/OR vaccination for entry into this event. Be sure to check your venue website for the latest updates and guidelines as entry requirements are subject to change.
Dylan Scott
An old soul with a young spirit … a dreamer who imagined himself following his father's path to Nashville … a man's man with a lifelong love for hunting and country music … and a heartthrob whose wide smile and deep-voiced Louisiana drawl have already turned many a woman's head.
Even in the tide of hopeful young singers rising daily in Music City, Dylan Scott stands out. It takes just a few seconds to hear why: after Scott's vocal begins on "Crazy Over Me," intimate, even conversational, and then soars on a rush of buoyant emotion, you know something special is underway.
Not just this song, mind you -- we're talking about a career. Dylan Scott's respect for traditional country, embrace of multiple modern genres, unique voice and welcoming personality guarantee his success in country music for years to come.
Scott's vocal on his No. 1 single "My Girl" spans a vast range of expressions, from the intensity of the choruses to the spoken-word interlude, and plays out a true story that Dylan remarks was "ten years in the making". The song, written about Dylan's girlfriend at the time, and now wife, has already garnered the attraction of legions of female fans. Millions of them, in fact. Dylan's attention to the digital space has created unusually large crowds at his live performances with fans singing practically every word to every one of his songs all across the US and Canada.
As one of the most successful, recent developing artists stories, Dylan Scott has and is riding a wave of momentum into the release of the deluxe version of his self-titled debut. Having been named one of Spotify's Spotlight on Country Artists, along with AT&T giving him the tremendous nod of adding him to their short-list of "About To Break" artists, fans have already consumed millions of plays on new music through his engagement across social media and streaming. Following the success of his debut single, "Makin' This Boy Go Crazy", "Crazy Over Me" debuted at #14 on the Billboard Sales Chart, "My Girl" has run away as a career-changing song for Dylan, and new single "Hooked" is sure to be the next.
Everything that defines Dylan Scott lies in rural northeastern Louisiana, about 15 minutes from Bastrop, the nearest small town. "Growing up in the country is part of my music," he says. "There were woods near our house. I grew up duck hunting and deer hunting. I went fishing and I played ball. That's just what we did and who we were."
What made Scott different was that his father was often out of town and on the road, playing guitar behind Freddy Fender, Freddie Hart, and other country stars. Young Dylan listened attentively to stories of Dad's adventures on the road and in Nashville, which took shape in his imagination as a kind of Emerald City beyond the horizon.
"From as far back as I can remember, I wanted to go there," Scott says. "Even in elementary school, that's all I thought about. I never thought, 'Gee, I'd like to be a police officer' or whatever. There was always this understanding that someday, somehow, I would go to Nashville."
He first saw Music City when he was about 15 years old. "My dad brought me up here with one of his buddies," he recalls. "We looked at Music Row and the Ryman. My dad showed me an alleyway where he had to sleep in his truck one night. He introduced me to the guy who became my manager and still is. It was really fascinating and intimidating at the same time."
Just before turning 19, Scott accepted a contract from Curb Records and began recording. From the start, his most important mentor was and continues to be Jim Ed Norman, the distinguished producer, record label executive and current Chief Creative Advisor for Curb. "You name it, Jim Ed has done it," Scott insists. "When you're making records, it's about creativity and how you feel and how much fun you're having. And along with his background, he brings a lot of fun to it because he loves making records, and I love making records with him."
As they worked on various studio projects, Scott returned to his initial passion for performance. He put together an unusual "band of brothers," consisting of his brother Logan on lead guitar and two other siblings, Garrett and Darrick Cline, on bass and drums, respectively. The communication they share is at least as important as their rock-solid musicianship. In fact, Scott invited Garrett to join the group before he'd heard him play or even met him in person.
"I checked him out on Facebook but I never saw him play on a video or in person," Scott says. "But I called him on the phone and I just liked his attitude and the way he talked so much that I told him, 'I want you in my band!' I mentioned then that I needed a drummer and Garrett told me about his brother, so I hired him too! And they're both phenomenal. I don't know how I got so lucky."
These were the guys that went into the studio to record Scott's upcoming album. Norman was again in the production chair, but for the first time a second chair was pulled up next to his. "I've got my roommate, Matt Alderman, producing with Jim Ed," Scott says. "Where Jim Ed has this great experience, Matt has this fire inside of him. It was a great dynamic. Everyone worked really well together."
Another detail distinguishes Scott's debut album from most new releases coming out of Nashville. Despite -- actually, because of -- his band's unity as players and friends, they decided to layer parts individually over the basic tracks, with Norman, Alderman and Scott then putting it all together like perfectly matched puzzle pieces. This is something of a throwback approach, with so many artists now recording all their backup parts live. But for Scott, it made total sense to explore this path.
"We started with Garrett and Darrick," he says. "Then my little brother Logan came in and recorded his parts. We brought in a couple of studio guys who are really, really good, to spike it up a little after that. But it all worked. I'd always heard stories, growing up, about how it was to make records back in the old days. They'd stay up sometimes to 1 AM, hanging out with their buddies and adding to the music. Now we're doing it -- and it's awesome."
"It's the most creative way to make a record that doesn't sound like everyone else's music," he elaborates. "It's like building a house. You can get a bunch of people together and throw it up at one time. Or you can have a small group craft every detail exactly how you want it."
"We throw a lot of elements into these songs, just like we do in our show," he explains. "Our show is very diverse: we come out rockin', then we might do some really old-school country stuff and then some hip-hop or something that's cool on the radio now. One of the biggest compliments I can think of is when people come up to me after the show and go, 'Man, I'm not really a country music fan, but that was awesome! I even liked the country stuff you did'."
Scott laughs, with a honeyed hint of the Louisiana backwoods. "It would be nice to have a No. 1 come out of this," he concedes. "But I'd love to make some noise and build the fan base level by level, just like we made this album. I don't want to take two steps forward and one step back. I just want to climb, one step at a time."
*Update: As of July 2017, Dylan achieved that No. 1 goal, as "My Girl" reached No. 1 on Billboard's Country Airplay Chart. The song has also been certified Gold by the RIAA for sales of 500,000.
Dylan Scott's next big step is just around the corner. Stand by … there's much more to come.
Erin Kinsey