Relentless Beats
Bear Grillz, oddprophet, OG Nixin, Muerte
September 16, 2022
9:00 pm
(Doors:

9:00 pm

)
Ages 13 and Up
Tier 1 Price: $22 + fees / Tier 2 Price: $27 + fees /
Tier 3 Price: $32 + fees / Day of Show Price: $35 + fees

This event is 18+

Please Note: There is a delivery delay in place on tickets through 09/13/22. No tickets will be sent out prior to 09/13/22.

*CLEAR BAG POLICY*
To reduce staff contact with guest belongings please make sure bags meet the following requirements: we allow clear plastic, vinyl, or PVC bags with a single compartment (NO BACKPACKS) no larger than 12x6x12, and small handbags no larger than 4.5x6.5 (do not need to be clear).

Based on the latest local guidelines, attendees are no longer required to provide proof of negative COVID-19 test AND/OR vaccination for entry into this event. Be sure to check your venue website for the latest updates and guidelines as entry requirements are subject to change.

Bear Grillz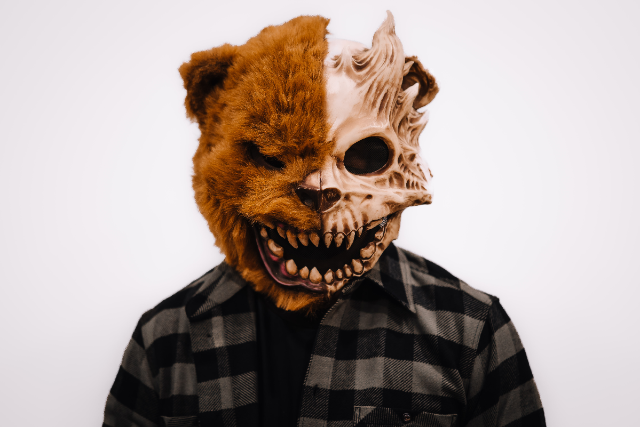 By 2016, Bear Grillz was already a global bass music brand with the capacity to sellout shows across North America, South America, Europe, and Australia. Less than 5years into his career, he was booked for 12 international festivals and toured as supportfor Excision on his Paradox tour. In 2019, he sold out his headline debut at Red Rocksalongside good friend Said the Sky and Adventure Club. But what has solidified BearGrillz' place as an audacious standard bearer among the Pantheon of Bass Musiclegends is his adherence to a personal ethic of love and community that hedemonstrates continuously by launching himself headfirst into causes close to his heart.In 2019, he became increasingly concerned with what he perceived to be a globalepidemic of preventable suicide among young people. In a series of social mediadispatches he alerted his fans that he was releasing an album addressing this mentalhealth crisis calledDemonson Steve Aoki's Dim Mak Records. The album featurescollaborations with massively talented artists like Jared Watson and David Foral fromDirty Heads, Sullivan King, Kabaka Pyramid, RUNN, Bok Nero, and Micah Martin.Fans rallied in support of the message and the new styles and sounds Bear Grillz wasintroducing into his production designs.Demonsbecame one of the most successfulcrossover dance albums of the year. In 2020, Bear Grillz released hisFriendsAlbum, acomplex twelve track love letter to his inspirations inside and outside the bass musicbubble.Friendsis laced with verifiable head-bang worthy bombs, but his track withIration, the Dub Reggae genre bending project, speaks to Bear Grillz affinity for multi-cultural crossover sounds. Bear Grillz first and foremost seeks to infuse his own musicwith life and emotional vitality. The Pandemic seemed to stop world in 2020, but withtime to re-organize, Bear Grillz put in motion plans to start his own record label, RudeService Records. In April of 2022, with the Label in existence for less than a year, BearGrillz hosted a Sold Out Label showcase in Denver with a slate of Rude Service Artistswho pummeled the seething crowd with sounds representing the future of bass music.Together with longtime friend and Kompany, Bear Grillz made his debut at EDC LasVegas for what many consider to be a must-see set of the Festival. And on June 24th,he will release the most ambitious and expansive work of his career.Prismata, which isa double sided album of 25 tracks—12 "Light" and 13 "Dark"—features a massivearray of talented collaborators and contributors including island music superstar Hirie,JT Roach, Luma, Kompany, and Chandler Leighton's beautiful new project L8NCY. Aworldwide 50+ date tour will follow in support of the Album with a headline show atRed Rocks this November.
oddprophet
OG Nixin
Muerte