Live Nation Presents
keshi - HELL/HEAVEN TOUR
June 19, 2022
8:00 pm
(Doors:

7:00 pm

)
Ages 13 and Up
Advance Price: $29.50 + fees / Day of Show Price: $34.50 + fees

keshi Meet and Greet Package: $130+ fees - SOLD OUT
One general admission ticket
Early entry into the venue
Exclusive meet & greet with keshi
Personal photograph with keshi
Access to an intimate preshow soundcheck party
Custom keshi necklace (exclusive to VIP only!)
Limited edition commemorative ticket
Official meet & greet laminate; autographed by keshi
Limited availability
keshi Always VIP Package $70+ fees - SOLD OUT
One general admission ticket
Early entry into the venue
Access to an intimate preshow soundcheck party
Custom keshi necklace (exclusive to VIP only!)
Limited edition commemorative ticket
Commemorative VIP laminate
Limited availability
This event is 13+ (Ages 5-12 must be accompanied by a parent/legal guardian. Children 4 and under not admitted.​)​
Please Note: There is a delivery delay in place on tickets through 06/16/22. No tickets will be sent out prior to 06/16/22.

To reduce staff contact with guest belongings, we have implemented the following bag policy: we will allow clear plastic, vinyl or PVC tote bags no larger than 12" x 6" x 12" and/or small clutch bags (4.5"x 6.5").
The Event Organizer is requiring all attendees of this event to have received a negative COVID-19 test within 72-hours prior to entering the venue, OR be fully vaccinated against COVID-19. In attending the event, you certify and attest that you and all individuals in your party attending the event will abide by the following regulations:
All fans will provide printed proof of a negative COVID-19 test within 72-hours prior to entering the venue, OR be fully vaccinated against COVID-19 (at least two weeks after final dose) and provide printed documentation providing proof of immunization. Unvaccinated fans under 12 years of age will be required to take a COVID-19 diagnostic test within 72-hours before the event and will provide proof of negative result prior to entering the venue.
Entry requirements and venue protocols are subject to change.
Keshi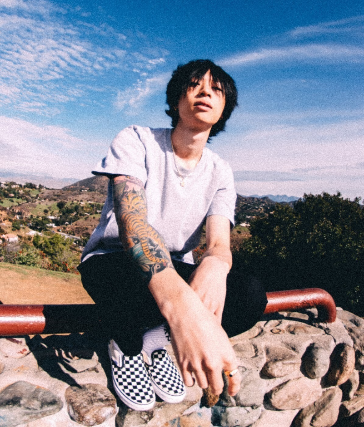 Worlds collide, and alchemy ensues.

Inside the music of Keshi, ethereal melodies and lo-fi beats entwine with handcrafted instrumentation and understated guitar wizardry, emitting modern transmissions by way of a traditional beacon. This bold blend of R&B, hip-hop, and pop remains a signature of the Houston singer, songwriter, producer, and multiinstrumentalist born Casey Luong. Tallying over 40 million cumulative streams independently and inking a deal with Island Records, he uncovers bits of himself in each and every song.

"Keshi is literally the most undiluted parts of my being that come out," he exclaims. "I'm not copying anything. Instead, I'm fleshing out a little spot for myself. It explores sultry R&B crooning, but there's also a level of old school songwriting and melodic sensibility I learned from playing so much guitar. It all speaks to who I am."

At 12-years-old, Casey initially decided to pick up the instrument. His grandfather possessed a "fat classical guitar" and a music book in Vietnamese. From there, he taught himself how to play and developed a deep passion for music, "sitting in front of the computer for hours on end every day and soaking it all up." His influences grew from All Time Low and John Mayer to Frank Ocean, The 1975, Drake, and Bryson Tiller as he learned production on GarageBand throughout high school.

Following graduation, he kicked off a career as a registered nurse. In between grueling shifts, he shared an early composition entitled "if you're not the one for me who is" online. He entered it into a competition on a Joji reddit fan page. Receiving "validation from strangers for the first time," he continued to share more songs online. "over u" made waves on Spotify and generated over 7 million streams as "just friends" surpassed the 9million-mark. Meanwhile, he claimed real estate on popular playlists such as Low-Key and antipop with his 2018 breakout THE REAPER EP, boasting "like i need u."

Everything set the stage for his Island Records debut, SKELETONS EP.

"THE REAPER combined classic writing and new production," he elaborates. "Whereas THE REAPER is melodramatic in a romantic sort of way, SKELETONS is melodramatic in a grown-up sort of way. A lot of people my age are trying to figure out how to live life on their own after graduating college, getting jobs, and moving out. The transition sucks. You realize the real world isn't what you thought. I've seen most of my friends have trouble coping. I'm combining their stories and mine in the music. At the same time, I'm exploring guitar in ways I haven't before."
"summer" and "atlas" preceded the project as he unveiled its heart on the single "xoxosos." His falsetto glides over lithely plucked acoustic guitar as he confesses through vocal modulation— "All we ever do is have sex anyways"—before a glassy seductive chant.

"I was going through a rough patch with my girlfriend," he admits. "It felt like all we were doing was coming home, fucking, and fighting. I was wondering if there was any merit to the relationship anymore. The song is overt as it shows a fear of leaving what's comfortable. I like writing about those strange vulnerabilities you have with someone you're so close to."
Meanwhile, "Skeletons" shares the "exhaustion with my routine as a nurse and wanting something more" over delicate strumming and stark production.

Within this framework of catchy and confessional off-kilter pop, you'll get to know Keshi.
"When you hear me, I want you to realize it's okay to be vulnerable," he concludes. "All of my skeletons are out for the taking, so don't be ashamed of yours. I'm being as real as I can be. The closer it is to my heart, the closer it is to everyone else's hearts.
rei brown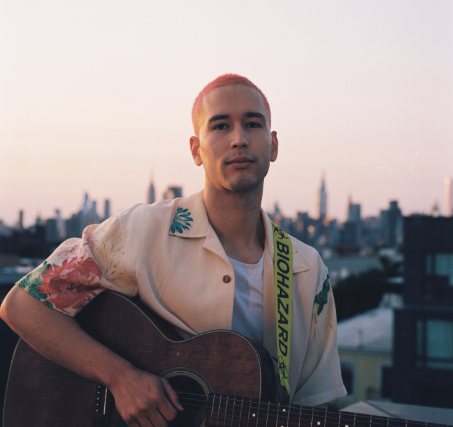 rei brown is a New York-based, Japanese producer and artist whose music edges on captivating indie pop, alternative electronic, and lo-fi R&B. Relocating from Kobe, Japan, to Boston in 2011 to study songwriting at Berklee College of Music, rei quickly started to make a name for himself with a slew of releases in the early days of the burgeoning SoundCloud movement. Upon graduation, he relocated to New York City and released his debut EP raybaboon which kicked off a string of successful singles and EPs garnering 100M+ collective streams in the process. From there, rei made his touring debut on the 'Majestic Casual: World Tour' through North America in 2018. From here he joined Japanese-Australian artist Joji's 'BALLADS1 Tour' in spring 2019.

After the tours rei took a hiatus from music to spend time diving into literature and other art forms while traveling Europe in an effort to take his art to the next creative level. He returned to music with four singles in 2020 starting with quarantine-inspired "Bubble". He followed that up with the Zane Lowe-premiered "Islands" and airy piano pop ballad "Honest" which featured his debut music video, premiering with NYLON. He wrapped up the year with "Forever" co-written by Joji and keshi, which released with his first self-directed and produced music video. He also found time in between to reunite with Joji on "Normal People" from Joji's sophomore album, Nectar. After such an amazing year, rei brown spent 2021 in the studio working on his debut album slated to release this spring 2022, just in time to join keshi on his upcoming 'HELL / HEAVEN' North American Tour. Look out for rei this year, this is just the beginning for him!