Live Nation Presents
Andrew Bird and Iron & Wine - Outside Problems Tour
September 23, 2022
7:00 pm
(Doors:

6:00 pm

)
Ages 13 and Up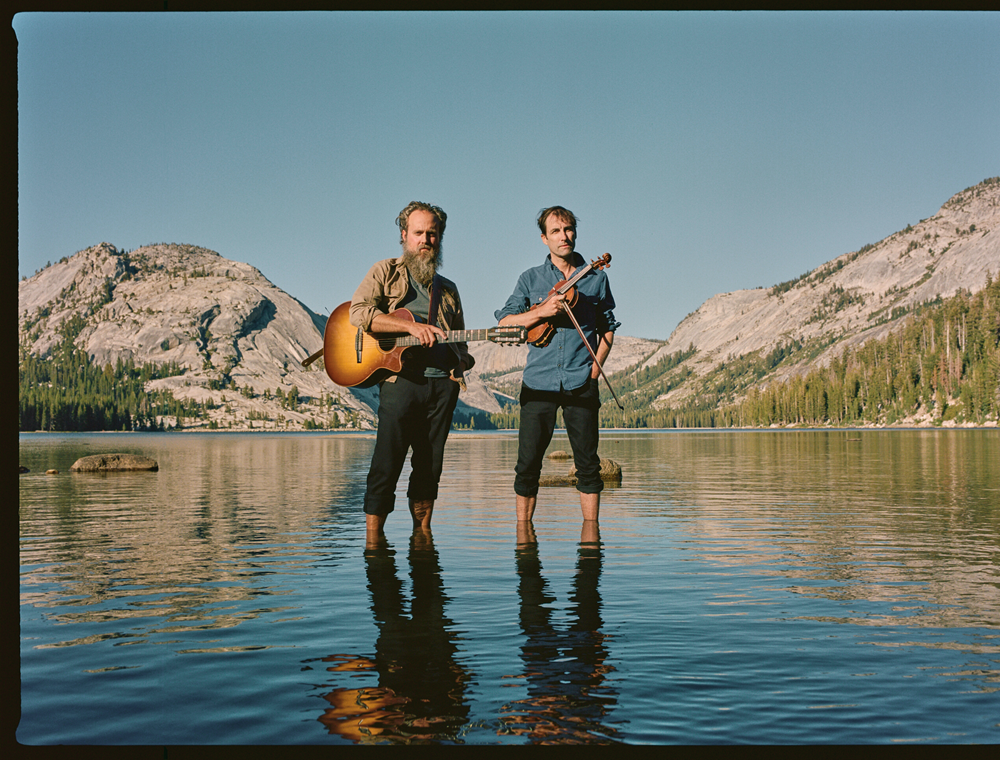 Advance Price: $50.50 + fees / Day of Show Price: $56 + fees

This event is 13+ (Ages 5-12 must be accompanied by a parent/legal guardian. Children 4 and under not admitted.​)​
"If we're to stand a chance against climate change, we need to update the US power grid. That's why a dollar from every ticket will support the Union of Concerned Scientists, a leading advocate for clean energy and a climate-safe grid. Learn more at cleanupthegrid.org"
Please Note: There is a delivery delay in place on tickets through 09/20/22. No tickets will be sent out prior to 09/20/22.
Based on the latest local guidelines, attendees are no longer required to provide proof of negative COVID-19 test AND/OR vaccination for entry into this event. Be sure to check your venue website for the latest updates and guidelines as entry requirements are subject to change.
*CLEAR BAG POLICY*
To reduce staff contact with guest belongings please make sure bags meet the following requirements: we allow clear plastic, vinyl, or PVC bags with a single compartment (NO BACKPACKS) no larger than 12"x6"x12", and small handbags no larger than 4.5"x6.5" (do not need to be clear).
Andrew Bird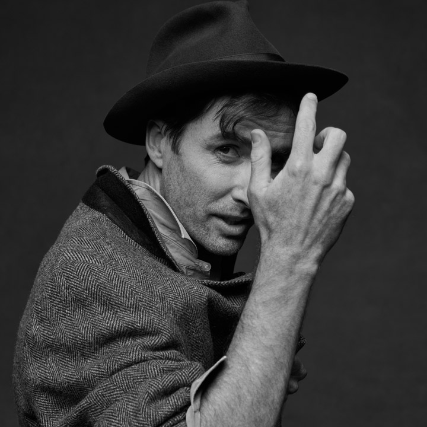 ANDREW BIRD BIOGRAPHY:
Andrew Bird is an internationally acclaimed multi-instrumentalist, vocalist, whistler, and songwriter. Bird has recorded and toured extensively worldwide. He has recorded with the Preservation Hall Jazz Band, appeared as "Dr. Stringz" on Jack's Big Music Show, and headlined concerts at Carnegie Hall, Sydney Opera House, Walt Disney Concert Hall, and festivals worldwide.

In recent years, Bird performed as the Whistling Caruso in Disney's The Muppets movie, scored the FX series Baskets, performed at the New Yorker Festival, and collaborated with inventor Ian Schneller on Sonic Arboretum, an installation that exhibited at New York's Guggenheim Museum, Boston's ICA, and the MCA Chicago. Bird has been a featured TED Talks presenter and a New York Times op-ed contributor. Additionally, Bird hosts an ongoing livestreamed series of performances called Live from the Great Room, putting the creative process on display for fans as he performs and converses with friends and collaborators in a candid, intimate setting.

More recently, Bird has released a series of site-specific improvisational short films and recordings called Echolocations, recorded in remote and acoustically interesting spaces: a Utah canyon, an abandoned seaside bunker, the middle of the Los Angeles River, and a reverberant stone-covered aqueduct in Lisbon. Bird's latest album, My Finest Work Yet, is out March 22, 2019 on Loma Vista Recordings.


Iron & Wine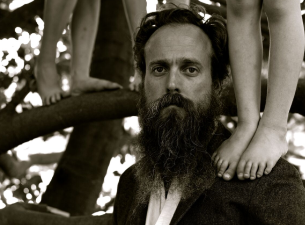 beast epic. n. A long, usually allegorical verse narrative in which the characters are animals with human feelings and motives.
I must confess that I've always shied away from album introductions citing the usual "dancing to architecture" cop out. Speaking to their own work is uncomfortable for many artists, but I've made a new album called Beast Epic which is important to me and I wanted to take a moment to talk about why. I've been releasing music for about fifteen years now and I feel very blessed to have put out five other full lengths, many EPs and singles, a few collaborations with people much more talented than myself, and made contributions to numerous movie scores and soundtracks. This is my sixth collection of new Iron & Wine material and I'm happy to say that it's my fourth for Sub Pop Records.
It's a warm and serendipitous time to be reuniting with my Seattle friends because I feel there's a certain kinship between this new collection of songs and my earliest material, which Sub Pop was kind enough to release. In hindsight, both The Creek Drank the Cradle (2002) and Our Endless Numbered Days (2004) epitomize a reflective and confessional songwriting style (although done with my own ferocious commitment to understatement, of course). I have been and always will be fascinated by the way time asserts itself on our bodies and our hearts. The ferris wheel keeps spinning and we're constantly approaching, leaving or returning to something totally unexpected or startlingly familiar. The rite of passage is an image I've returned to often because I feel we're all constantly in some stage of transition. Beast Epic is saturated with this idea but in a different way simply because each time I return to the theme, I've collected new experiences to draw from. Where the older songs painted a picture of youth moving wide-eyed into adulthood's violent pleasures and disappointments, this collection speaks to the beauty and pain of growing up after you've already grown up. For me, that experience has been more generous in its gifts and darker in its tragedies.
The sound of Beast Epic harks back to previous work, in a way, as well. By employing the old discipline of recording everything live and doing minimal overdubbing, I feel like it wears both its achievements and its imperfections on its sleeve. Over the years, I've enjoyed experimenting with different genres, sonics and songwriting styles and all that traveled distance is evident in the feel and the arrangements here, but the muscles seemed to have relaxed and been allowed to effortlessly do what they do best.
I've been fortunate to get to play with some very talented musicians over the years who are both uniquely intuitive and also expressive in exciting ways. This group was no different. We spent about two weeks recording and mixing but mostly laughing at The Loft in Chicago.
To be honest, I've named this record BEAST EPIC mostly because it sounds really fucking cool! However, with that said and perhaps to be completely honest, "a story where animals talk and act like people" sounds like the perfect description for the life of any of us. If not that, then it's at least perfect for any group of songs I've ever tried to make. I hope you enjoy it. — Sam Beam, Iron & Wine
The Sunpunchers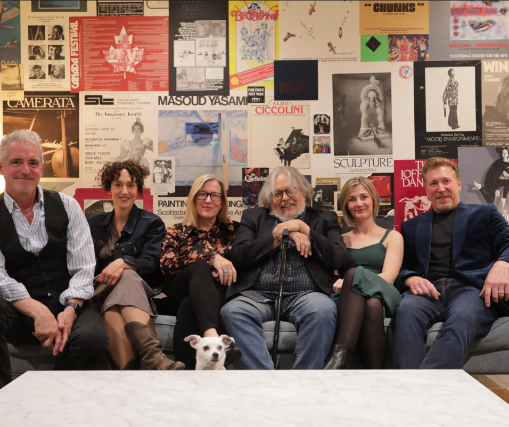 The Sunpunchers are a female-fronted desert roots band from Phoenix, Arizona. Perched on the spines of an Americana cactus with roots in outlaw cabaret, alt-country and psychedelic folk, their first full length album LEVITY, combines vintage sound references with present day relevance. Inspired by a treasure trove of influences including John Prine, Gillian Welch, Nina Simone, Lucinda Williams, Neko Case and Tom Waits. The Sunpunchers pierce time with their original songwriting. The band features singer/songwriter Betsy Ganz on vocals and rhythm guitar, John Rauhouse on guitar and pedal steel ,Lindsay Cates on bass, Megyn Neff on violin and backing vocals , Todd Chuba on drums.