Live Nation Presents
Mat Kearney - The January Flower Tour
May 21, 2022
8:00 pm
(Doors:

7:00 pm

)
Ages 13 and Up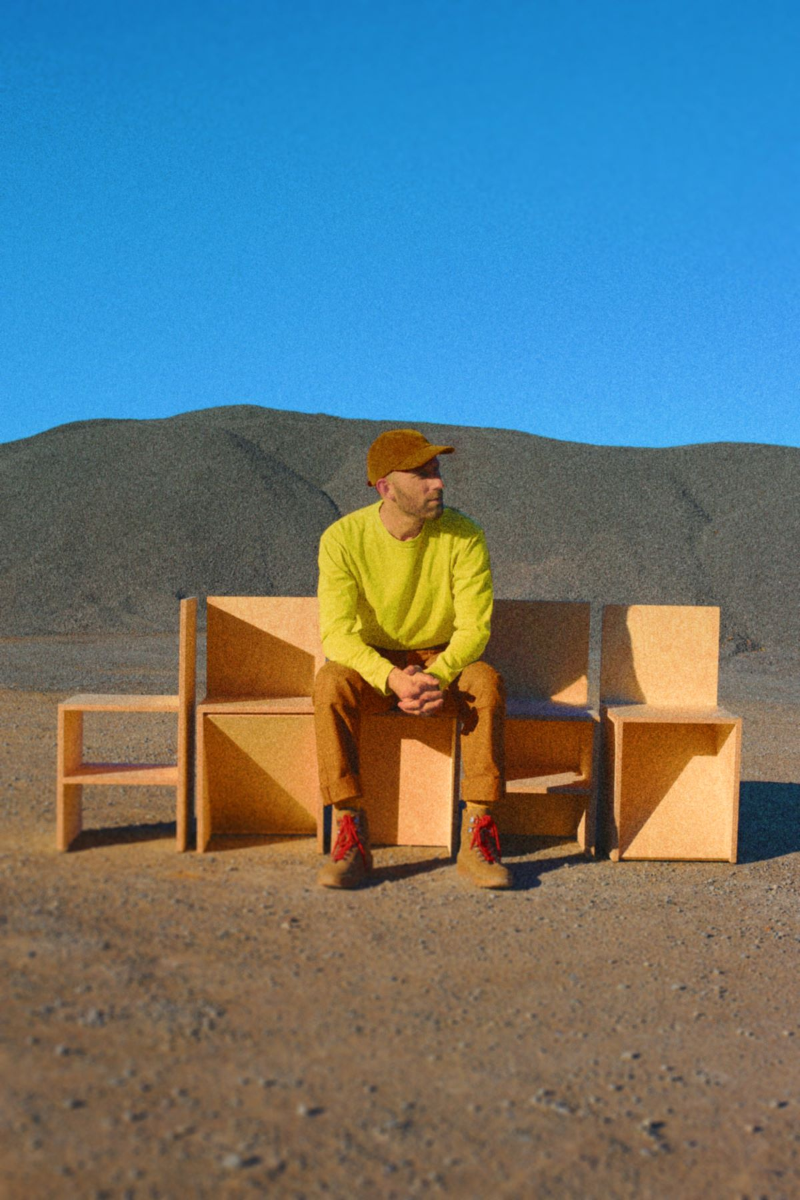 Advance Price: $30 + fees / Day of Show Price: $35 + fees

Mat Kearney VIP Soundcheck Package - $99 + fees
- General admission ticket
- Early entry into the venue
- Access to an intimate preshow soundcheck
- Limited edition tour poster; autographed by Mat Kearney
- Specially designed tour t-shirt (exclusive to VIP only!)
- Custom Mat Kearney challenger coin
- Official VIP Soundcheck laminate
** Limited availability

For questions regarding the VIP packages, please reach out to info@future-beat.com.
This event is 13+ (Ages 5-12 must be accompanied by a parent/legal guardian. Children 4 and under not admitted.​)​
Please Note: There is a delivery delay in place on tickets through 05/18/22. No tickets will be sent out prior to 05/18/22.
Based on the latest local guidelines, attendees are no longer required to provide proof of negative COVID-19 test AND/OR vaccination for entry into this event. Be sure to check your venue website for the latest updates and guidelines as entry requirements are subject to change.
To reduce staff contact with guest belongings, we have implemented the following bag policy: we will allow clear plastic, vinyl or PVC tote bags no larger than 12" x 6" x 12" and/or small clutch bags (4.5"x 6.5").
Mat Kearney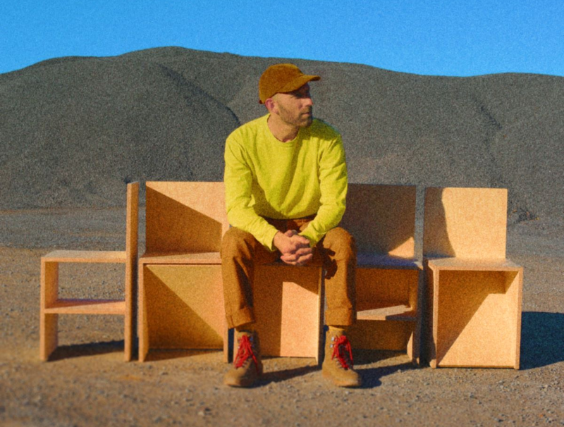 Unexpected, unplanned moments often yield the most beautiful results. That's how Mat Kearney arrived at his sixth album, January Flower, a collection of honest, stripped down songs that brings the Nashville-based, Oregon-born musician back to his singer-songwriter roots.

In January of 2019, Mat packed up his recording gear and decamped to an isolated house in Joshua Tree with his childhood friend Marshall Roeman, a painter, and songwriter Eli Teplin. The plan was to use their two weeks in the desert to create with a full recording studio, but a massive storm hit, deluging the area in record rainfall and shutting down their power. With the light of the wood burning stove to guide the way, Mat took the opportunity to explore music from a new angle, armed with only his voice and an acoustic guitar.

"You couldn't see anything from the house but desert and it was so beautiful," the musician remembers. "This storm came in and we were just in this house, so we started writing songs. We wrote four or five of the songs that are on the record. Stripping it back to me and a guitar and some friends reminded me of how I started and that was the genesis of this record."

The album's reflective opening number "Powerless" came from those sessions, with Mat considering what it means to lose power – both literally and figuratively – and embracing the feeling of your life being pleasantly out of control. "That mirrors our experience in life," Mat notes. "We have all these grand plans and then something else happens and it can become even better than you planned."

It was in this desert house, accompanied by his friends, that Mat also realized that his next album needed to be as vulnerable and open as possible. He wrote affecting acoustic ballad "Blame" in an under an hour, but found himself hesitating thanks to the sheer honesty in its lyrics. Marshall encouraged him to embrace the words and speak from the heart – a sensibility that pervades January Flower.

"I was thinking about a specific moment I had in my life that I have a lot of regret for and taking responsibility for that, but I wasn't sure if it would make for a good song," Mat says. "I was fighting my own inspiration to make it more palatable for people. But we wrote this song that's simple and has a message of taking responsibility, and doing that allowed me to decide to make a record that is what is."

When Mat returned to Nashville he carried that spirit into the rest of the writing and recording process, re-teaming with his longtime producer Robert Marvin, who also helmed his 2006 breakout Nothing Left To Lose and 2011's Young Love. The goal was to create songs with no other intention than simply the joy of making music. For Mat, the year-long process was about rediscovering why he loves writing songs in the first place. He brought in several older songs, including "Can't Look Back" and "Running In Circles," reimaging them to fit in with the newer work and kept the instrumentation simple. "Pontiac" was inspired by Bruce Hornsby, with the band tracking live to a pop
backbeat, while "Stuck In the Moment" emphasize an organic, approachable aesthetic that allows Mat's emotional vocals to lead the way.

"The introspection of this year framed that," explains Mat, who spent 2020 revising and editing the songs he and Robert recorded the year before. "It's hard to write big party anthems in a year like we had in 2020. I was more introspective and I also craved that, so there's more of that melancholy, simple songwriter stuff. We spent this past year really taking our time. It was a really beautiful way to have perspective on the songs."

January Flower recalls Kearney's early work on his gold-selling album Nothing Left To Lose, veering in a different direction from his 2018 album CrazyTalk. The album was also inspired by his acoustic tour in the fall of 2019 to promote the 10th anniversary of The City of Black and White, which was the last time Mat was on the road before everything shut down in the pandemic. His vast touring history, which includes treks with John Mayer, Sheryl Crow and NEEDTOBREATHE, is evident in the vibrancy of the songs, as is his enduring success as a recording artist. The musician has released five albums in the Billboard Top 200, with three in the Top 20, and has seen his dynamic songs placed on Grey's Anatomy, 30 Rock and NCIS. Overall, he has over 2.5 billion global streams. It's been a long and winding path to where Mat is now, but it's a journey he's happy to still be taking.

"I'm most proud of how I didn't compromise and stuck to my guns on making something that wasn't paying attention to a trend," Mat says of January Flower. "It was about what kind of music I really wanted to hear right now. It was about digging down and finding the innocence that comes with wanting to make music solely for the love and passion of doing it. I wanted to stay true to that voice. The time encapsulated in this two weeks in Joshua Tree was very reflective of my own heart. I needed to be emotionally brave. And by doing that, I get to lead people into their own vulnerability. That's one of the gifts I want to bring to my music. Music can give you freedom and life, and I hope to lead people through their own inner world as I delve into my own."
The National Parks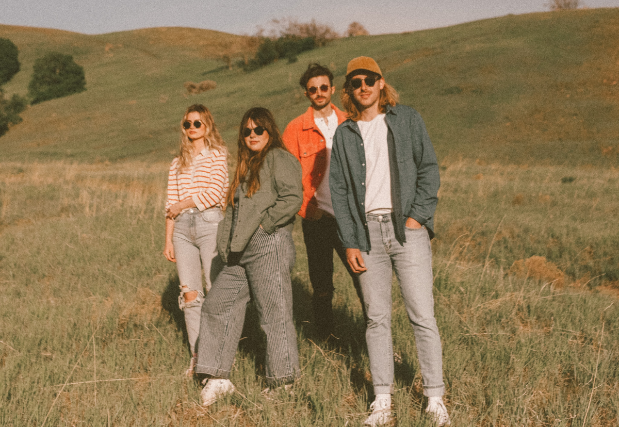 In nature, wildflowers signify freedom. Nobody plants them. Rather, they blossom on their own. The same could be said of The National Parks. Since emerging in 2013, the Provo, UT quartet — Brady Parks [guitar, vocals], Sydney Macfarlane [keys, vocals], Cam Brannelly [drums], and Megan Parks [violin] — has quietly grown into an independent phenomenon with roots embedded in blissful pop, cinematic electronics, organic orchestration, and rock energy. Racking up over 150 million total streams, selling out headline shows on tour, and acclaimed by NPR, Paste, Atwood Magazine, PopMatters, and more, the group continue to bloom on their two-part independent album, A Mix For The End Of The World. The first half of songs will be released on October 8, 2021, marking their official follow-up collection to the band's critically acclaimed fourth full-length, Wildflower.
"This album is all about the uniqueness of our day so why not take a new approach to releasing an album too?" states Brady. "We came up with the idea of releasing the album in two parts during the recording process. We felt like the songs we had written fit together so well but that they were only one chapter of the full story. Part 2 coming in 2022!"
Over the past eight years, The National Parks have diligently worked towards their mission statement of creating authentic, heartfelt music that is beautiful, epic and true to them, without chasing any trends. As the story goes, Brady performed at open mics as a singer-songwriter around Utah and often hosted a show at his apartment complex. Sydney attended one of these homey gigs and reached out to jam shortly after. Right off the bat, the musicians recognized they found "a match made in heaven." After meeting via mutual friends, Megan joined the fold—and eventually married Brady!
The National Parks introduced itself on 2013's Young, staking out a spot in the Top 15 of iTunes Top Singer/Songwriter Albums Chart. A year later, the filmmakers of Love In The Tetons tapped the band to pen a companion single for the film. Their contribution, "As We Ran," has not only amassed over 20 million Spotify streams, but the first month of its proceeds benefited the National Parks Conservation Association. Following the release of Until I Live in 2015, Salt Lake City Weekly proclaimed them Utah's "Band of the Year." Joined by Cam behind the kit, they unveiled Places in 2017. Securing coveted placements on Spotify's Pop Chillout, Indie Pop and Morning Commute playlists, the record yielded a series of fan favorites, including "1953" [7.8 million Spotify streams] and "Lights in the City" [2 million Spotify streams]. Along the way, The National Parks packed headline gigs, toured with Andy Grammer and Peter Bjorn and John and performed everywhere from KAABOO Del Mar and SXSW to Snowmass Mammoth Fest and Oyster Ridge Music Festival.
Their 2020 album Wildflower elevated the group and ushered in this new chapter in their growing discography. The album spawned the singles "Waiting For Lightning," "Wildflower," 'Time" and "I Can Feel It" [10 million Spotify streams collectively] along with their own The Wildflower Podcast. The pop-infused "I Can Feel It" not only found success at Triple A radio across the country, but was also prominently featured in Netflix's hit movie The Wrong Missy.
For A Mix For The End Of The World, the four-piece continues to showcase their sonic evolution along with Brady's deep and heartfelt songwriting. The 8-track collection, recorded at June Audio in Utah and produced and mixed by their longtime collaborator Scott Wiley, was inspired by love and life.
"I kept having visuals in my mind of life in a small town," describes Brady. "I pictured old trucks, dirt roads, tape players and actually included a lot of those sounds on the recordings. I wondered what my life would look like at the end of the world. Love, fear, joy, uncertainty, peace...all of it."
The National Parks first introduced the new collection in July 2021 with the double release of "Headlights" and "Summer Bird." The folk-tinged "Headlights," with beautiful harmonies from Brady and Sydney, is a song about escaping chaos to be with the person you love most and trying to shut out the noise of the day for a minute to focus on the beauty of life. The track ended up sparking the inspiration for the rest of the songs featured on part 1 of the album. On "Summer Bird," warm acoustic strumming and soft vocals soon opens up to a big chantable chorus of "I just want to fly away with you" amidst dreams of brighter days ahead.
"I wrote 'Summer Bird' during this past winter," shares Brady. "In Utah, winter is amazing at first. I love it when the first snow falls and you can feel the magic in the crisp air. Towards the end of winter, it gets old to me. The days are short, the weather is cold and cloudy, and I long for the rebirth of spring and the warmth and adventure of summer. Life can be like that too, so this song is about being with your love and heading for those warmer days."
The National Parks have perfected their signature style of blending folk/Americana and modern synths and drum sounds with big choruses you can't help but chant along to on A Mix For The End Of The World as evidenced on the cosmic love song and latest single "UFO."
"Even though this song isn't about aliens or UFOs, it was definitely inspired by our government releasing documents and footage of UFO sightings," Brady reveals. "I started thinking about what that feeling would be like. I used that as a metaphor to describe my experience seeing Megan for the first time. Love at first sight has to be a similar feeling to seeing a UFO, right?"
Adjacent to creating their new music throughout 2020 and 2021, The National Parks have curated their very own Superbloom Music Festival, which they'll headline. The first-ever event comes to life October 9, 2021 under the stars at Sand Hollow Resort in Utah, near Zion National Park, featuring a stacked bill.
In the end, The National Parks follow a muse of creative freedom to the fruition of a dream and continue to offer glimmers of optimism for our collective future.
"We hope that these new songs can bring a sense of life," he heaves off. "Although we don't have the answers to what we are all going through and experiencing, we know that love and joy still exist. This album – both parts of it – is about working through the good and bad and everything in between, so we hope that it helps people to not feel alone in everything they are working through as well."