Live Nation Presents
St. Paul & The Broken Bones: The Alien Coast Tour
May 12, 2022
8:00 pm
(Doors:

7:00 pm

)
Ages 13 and Up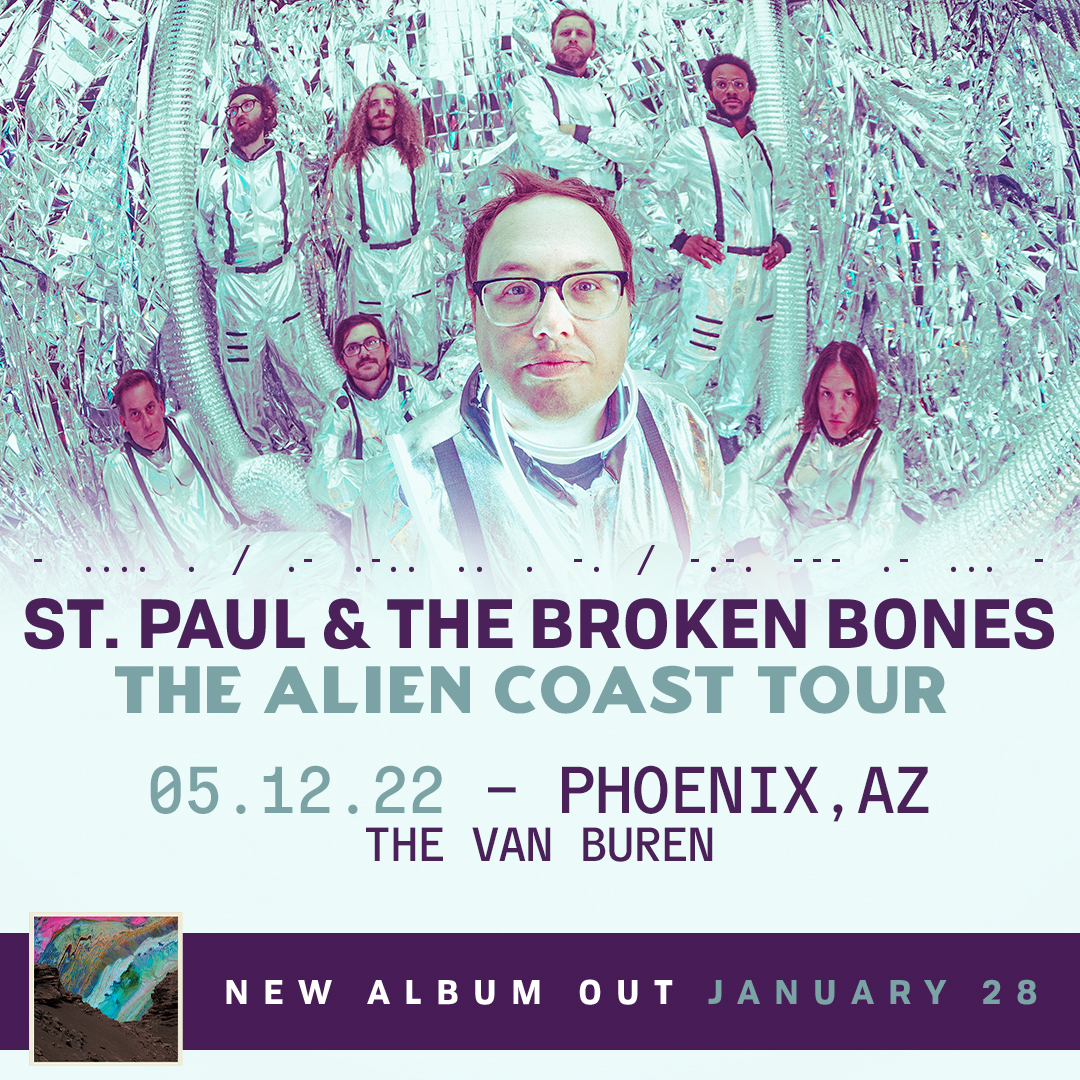 Advance Price: $32 + fees / Day of Show Price: $35 + fees

St. Paul & The Broken Bones Pre-Show Experience - $99 + fees
- One general admission ticket
- Early venue entry
- Exclusive pre-show Q&A with St. Paul & The Broken Bones
- Intimate pre-show soundcheck performance by The Broken Bones
- Limited edition tour poster signed by St. Paul & The Broken Bones
-Commemorative St. Paul & The Broken Bones enamel pin set
- Official pre-show VIP laminate
- Merchandise shopping before doors open to the general public
*Limited availability
This event is 13+ (Ages 5-12 must be accompanied by a parent/legal guardian. Children 4 and under not admitted.​)​
Please Note: There is a delivery delay in place on tickets through 05/09/22. No tickets will be sent out prior to 05/09/22.
Based on the latest local guidelines, attendees are no longer required to provide proof of negative COVID-19 test AND/OR vaccination for entry into this event. Be sure to check your venue website for the latest updates and guidelines as entry requirements are subject to change.
To reduce staff contact with guest belongings, we have implemented the following bag policy: we will allow clear plastic, vinyl or PVC tote bags no larger than 12" x 6" x 12" and/or small clutch bags (4.5"x 6.5").
.
St. Paul & The Broken Bones
A fever dream in sonic form, St. Paul & The Broken Bones' new album The Alien Coast represents the most adventurous and original output yet from an ever-evolving musical powerhouse. In a profound shift for the Alabama-bred eight-piece—Paul Janeway (vocals), Jesse Phillips (bass), Browan Lollar (guitar), Kevin Leon (drums), Al Gamble (keyboards), Allen Branstetter (trumpet), Chad Fisher (trombone), and Amari Ansari (saxophone)—the band's fourth full-length and first for ATO Records strays far from the time-bending soul of past work like their 2014 debut, arriving at a convergence of rock & roll, R&B, psychedelia and funk. At turns explosive, elegant, and unhinged, that sound makes for a majestic backdrop to St. Paul & The Broken Bones' visceral exploration of the strangest dimensions of the human psyche.

Produced by Matt Ross-Spang, The Alien Coast is the first album St. Paul & The Broken Bones have ever recorded in their hometown of Birmingham. In creating the ultra-vivid dreamscape threaded throughout The Alien Coast, the band's chief lyricist drew inspiration from such disparate sources as Greek mythology, dystopian sci-fi, 17th century Italian sculpture, and colonial-period history books.
Danielle Ponder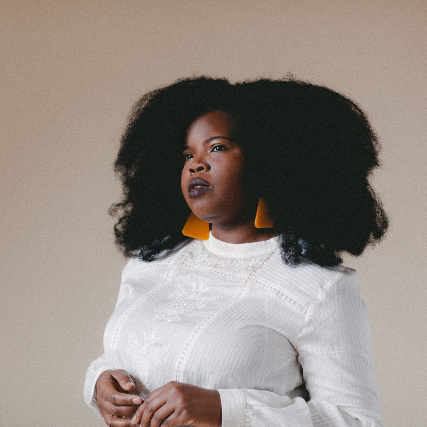 Born in Rochester, NY, the sixth of seven kids, Danielle grew up in a musical family. The daughter of a pastor and social worker, she didn't think music would be her career. "I thought I was going to be many things throughout my life, but not a soul singer," she laughs. At 16, she joined her cousin's family band as a singer and songwriter. That same year one of her brothers was sentenced to 20 years in prison; this would later become her inspiration to enter the legal field.
She was accepted to Northeastern University in Boston as a Public Interest Law Scholar. While in law school, she performed on weekends and recorded an EP with the band Filthy Funk. After law school, she began working at the Public Defender's office, and on the side formed the band Danielle Ponder & The Tomorrow People. Their debut EP, Blow Out The Sun, was released in 2016, but didn't meet her high expectations. "I always want to be better," she says.
As a public defender, the majority of her time was focused on her clients, poor and often people of color, charged with minor offenses. In time, Danielle began to feel overwhelmed in the racially biased American justice system. "It took me five years to get the courage and follow my heart," says Danielle of leaving law. "I was moved to a higher position at my job. I knew there was no way I could do both. I needed to choose. So I left. I listened to God. I was never more certain of anything in my life."
With the pending release of Some of Us Are Brave, Danielle is poised to take her music career to a bigger stage. "I'm not striving to be a popstar, I'm striving to tell my story in the way that only I can. I just want as many people to hear me and feel connected to my music as possible.'"