Live Nation/Psyko Steve Presents
Circle Jerks, The Adolescents, Negative Approach
June 24, 2022
8:00 pm
(Doors:

7:00 pm

)
Ages 13 and Up
Advance Price: $29.50 + fees / Day of Show Price: $35 + fees


This event is 13+ (Ages 5-12 must be accompanied by a parent/legal guardian. Children 4 and under not admitted.​)​

Please Note: There is a delivery delay in place through 06/21/2022. No tickets will be sent out prior to 06/21/2022.

Based on the latest local guidelines, attendees are no longer required to provide proof of negative COVID-19 test AND/OR vaccination for entry into this event. Be sure to check your venue website for the latest updates and guidelines as entry requirements are subject to change.

*CLEAR BAG POLICY*
To reduce staff contact with guest belongings please make sure bags meet the following requirements: we allow clear plastic, vinyl, or PVC bags with a single compartment (NO BACKPACKS) no larger than 12"x6"x12", and small handbags no larger than 4.5"x6.5" (do not need to be clear).

Circle Jerks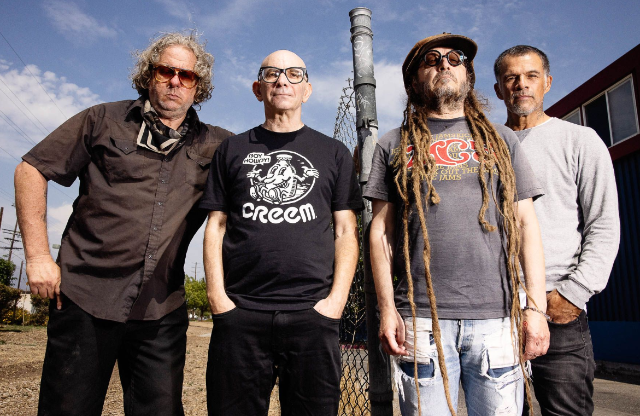 Circle Jerks emerged from the punk underbelly of LA's South Bay in 1979. First conceptualized at "The Church" of Hermosa Beach, the once infamous hangout of scene forefathers Black Flag, Descendents, Redd Kross, and The Last, the band quickly became the innovators of a movement simply referred to today as HARDCORE PUNK ROCK.

After serving as a co-founder and lead vocalist of Black Flag during the recording of its essential Nervous Breakdown EP, Keith Morris joined forces with former Redd Kross guitarist Greg Hetson to form what would become Circle Jerks, a reference uncovered from artist Raymond Pettibon's slang dictionary. Having written material for their former bands respectively, Morris and Hetson, along with bassist Roger Rogerson and jazz drummer Lucky Lehrer, fine-tuned previously unfinished material to conceive the troupe's now-renowned sound - thoughtfully steadfast, yet relentless and ferocious in nature. Unlike much of the unapologetic hardcore that seeped through the cracks of American suburbia, the music of the Circle Jerks was dynamic, deliberate, and most importantly, a force to be reckoned with. Bringing together a potent, articulate rhythm section with earnest yet oftentimes derisive lyrics and themes, the band was thereafter heralded as a leader of the pack, but with no real plan in sight.

The social climate of Los Angeles in the early eighties was marked by unsettled fluidity, with the expansion of hardcore punk that infiltrated the public eye. The "pogo" of a former generation became the "slam dance" of another - a moniker consecrated in the iconic Circle Jerks "Skanking Kid" logo designed by graphic designer Shawn Kerri. Songs got shorter, shows wilder, and the police - led by embattled police chief Daryl Gates - shut it all down. This earmark of punk lineage was epitomized in the groundbreaking documentary by Penelope Spheeris, The Decline of Western Civilization, in which Circle Jerks most notably performed to a pit of chaos. Today, the film is recognized and preserved by the National Film Registry at the Library of Congress as being "culturally, historically, or aesthetically significant."

In October 1980, Circle Jerks released their debut studio album Group Sex on Los Angeles label Frontier Records. Clocking in at fourteen songs in just sixteen minutes, the record remains a milestone of the punk genre and equally as symbolic nearly forty years later. Plowing forward with a relentless, toothcutting work ethic and a rousing stage presence, the band would soon find itself headlining shows at LA's 5,000-capacity Olympic Auditorium and emblazoned in cult video classics like Repo Man, New Wave Theatre, and The Slog Movie. Over the decades, Circle Jerks would release six studio albums, including the acclaimed Wild in the Streets (1982), Golden Shower of Hits (1983), Wonderful (1985), and IV (1987), where they would become a major headliner during the alternative music explosion of Generation X. Morris and Hetson remain the only consistent members since the band's creation, withstanding several lineup changes, including Flea and Chuck Biscuits. Bassist Zander Schloss (The Weirdos, Joe Strummer) has been a member since the 1980's. During hiatuses, Morris fronted bands like OFF! and FLAG, while Hetson played guitar in Bad Religion.

The long list of those influenced by the legacy of the Circle Jerks ranges from Butthole Surfers to Red Hot Chili Peppers - with notable fans being Dogtown skateboarders, Chuck Berry, Alice Cooper, Elton John, Johnny Depp, Guns N' Roses, and Philip K. Dick. Decades later, their music continues to make an imprint on generations of diverse music fans and those who challenge the status quo.

In celebration of the band's 40th anniversary and the commemorative reissue of their celebrated landmark record Group Sex, Circle Jerks return to the stage for the first time in over a decade.
The Adolescents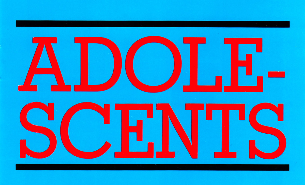 Negative Approach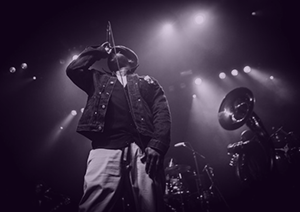 Detroit's Negative Approach, along with Maumee, OH's Necros, were the undisputed champs of Midwestern hardcore in the early to mid-'80s. Legend has it that vocalist John Brannon recruited drummer OP Moore and the guitar/bass team of Rob and Graham McCulloch at a skate park sometime in 1981. Lead by the bald-headed Brannon's hoarse wail, the band concocted an extreme sound devoid of frills that alternated between violent and mean. This was first fully documented in 1982 on their self-titled Touch and Go 7". The band released the more metallic-sounding Tied Down 12" on Touch and Go in 1983, but died out in 1985 as Brannon incubated the Birthday Party blues of Laughing Hyenas. Unfortunately lacking the more widespread post-hardcore fame of peers Ian McKaye and Henry Rollins, Brannon's Negative Approach has not gotten the later-day due often accorded Minor Threat and Black Flag. Negative Approach was certainly as influential as those two bands, touching everyone from Poison Idea to Sonic Youth to Los Crudos, as well as entire generations of hardcore fans in Boston and New York. The band was also as original and extreme as any early-'80s punk outfit -- the rhythmic crush created by Moore and the McCulloch brothers continues to be an undeniable steel-toe to the face. Touch and Go compiled the band's discography as Total Recall in 1992, an essential listen for anyone who wants to understand hardcore.