Stateside & Live Nation Present
Washed Out, LANNDS
January 17, 2022
8:00 pm
(Doors:

7:00 pm

)
Ages 13 and Up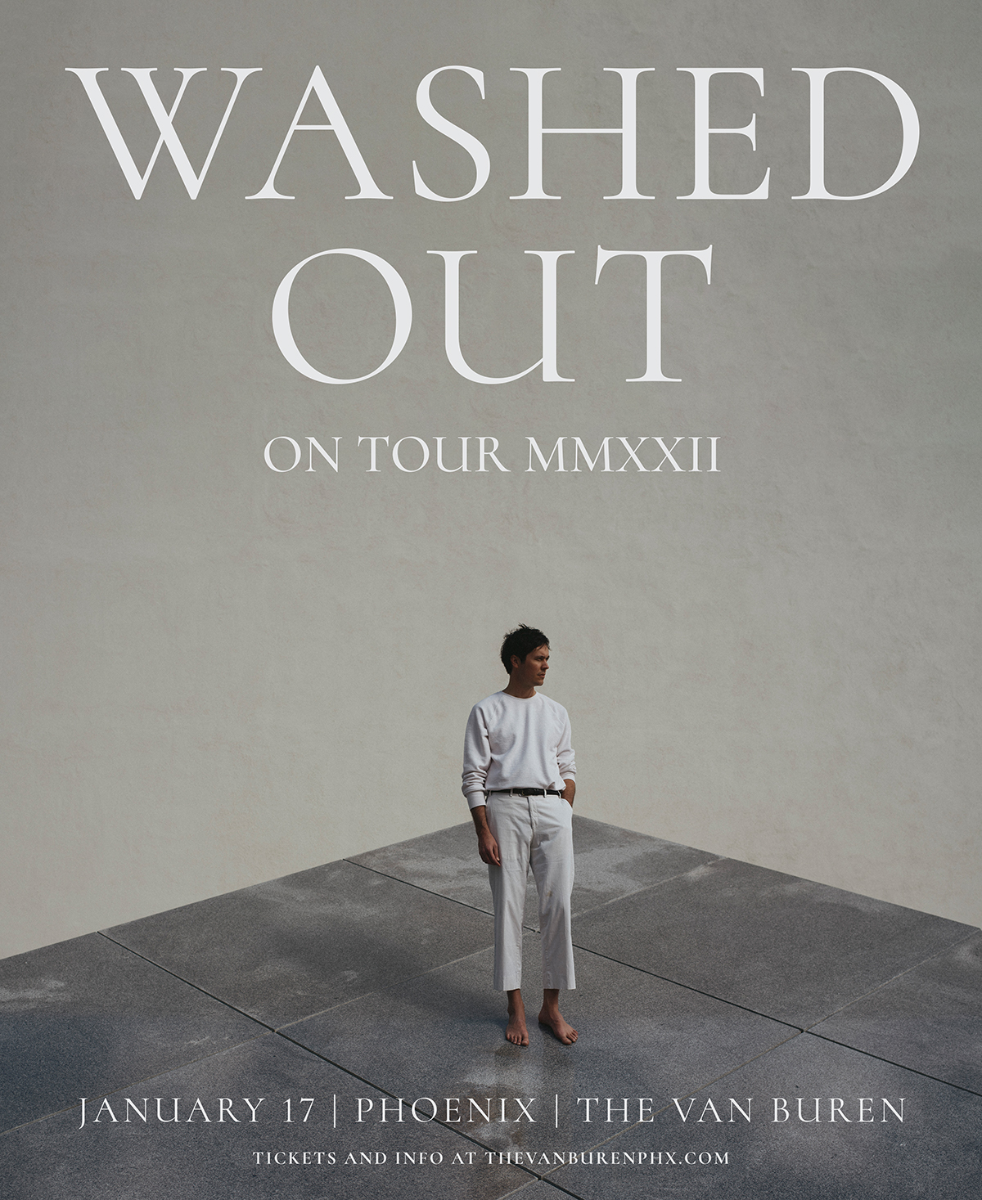 Advance: $27.50+ fees / Day of Show: $30+ fees

This event is 13+ (12 and under admitted with Parent/Legal Guardian)

Please note: There is a delivery delay in place on tickets through 01/14/22. No tickets will be sent out prior to 01/14.22.

THE EVENT ORGANIZER IS REQUIRING ALL ATTENDEES OF THIS EVENT TO HAVE RECEIVED A NEGATIVE COVID-19 TEST WITHIN 72-HOURS PRIOR TO ENTERING THE VENUE, OR BE FULLY VACCINATED AGAINST COVID-19. IN ATTENDING THE EVENT, YOU CERTIFY AND ATTEST THAT YOU AND ALL INDIVIDUALS IN YOUR PARTY ATTENDING THE EVENT WILL ABIDE BY THE FOLLOWING REGULATIONS:

ALL FANS WILL PROVIDE PRINTED PROOF OF A NEGATIVE COVID-19 TEST WITHIN 72-HOURS PRIOR TO ENTERING THE VENUE, OR BE FULLY VACCINATED AGAINST COVID-19 (AT LEAST TWO WEEKS AFTER FINAL DOSE) AND PROVIDE PRINTED DOCUMENTATION PROVIDING PROOF OF IMMUNIZATION. UNVACCINATED FANS UNDER 12 YEARS OF AGE WILL BE REQUIRED TO TAKE A COVID-19 DIAGNOSTIC TEST WITHIN 72-HOURS BEFORE THE EVENT AND WILL PROVIDE PROOF OF NEGATIVE RESULT PRIOR TO ENTERING THE VENUE.

ENTRY REQUIREMENTS AND VENUE PROTOCOLS ARE SUBJECT TO CHANGE.

To reduce staff contact with guest belongings, we have implemented the following bag policy: we will allow clear plastic, vinyl or PVC tote bags no larger than 12" x 6" x 12" and/or small clutch bags (4.5"x 6.5").

Washed Out
Washed Out is Atlanta-based producer/songwriter/multi-instrumentalist Ernest Greene. Over the course of four uniquely enchanting, critically-lauded albums and an EP, the music he makes has proved both transportive and visual, each new effort inviting listeners into immersive, self-contained universes.

Life of Leisure, the first Washed Out EP, set the bar for the Chillwave-era, shimmering in a warm haze of off-the-cuff Polaroids pre-IG filters. Within and Without, his full-length debut on Sub Pop, found Washed Out's sound morphing into nocturnal, icy synth-pop and embraced provocative imagery. Paracosm is Greene's take on psychedelia, with a full live band and kaleidoscopic light show, and saw him playing to the largest audiences of his career. The sample-heavy Mister Mellow delivered a 360 audio/visual experience, with cut-n-paste and hand-drawn animation to match the hip hop influences throughout the album.

With each release, Greene has approached his evolving project with meticulous detail and a steadfast vision. With Purple Noon, his fourth album, and return to Sub Pop, he delivers the most accessible Washed Out creation to date.
LANNDS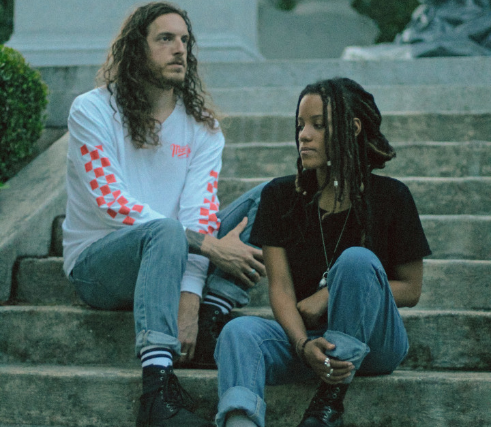 Rania Woodard is a queer, black woman living in the south. North Florida isn't known for progressiveness, but that's where she and Brian Squillace formed LANNDS, a dreamy, psychedelic take on electro-pop that pushes back at the environment it's created in.

Rania grew up in Memphis, Tennessee, playing guitar in a Pentecostal church; playing street gigs with local blues guitarists in the summers; and writing pop-country songs on the side. Then she moved to Jacksonville, Florida, where she met North Carolina-born producer Brian Squillace. Inspired by her pop sensibility and emotional approach to songwriting, his trippy sonic palette, and their shared commitment to creating progressive art in the deep south, they offer up their third EP, "lotus."

For LANNDS, "lotus" represents a turning point. After the release of their first EP, they found initial success by featuring on Spotify's "Fresh Finds" and catching the attention of taste-maker blogs like Neon Gold and Line of Best Fit. Following their second EP in 2018, they toured supporting TENDER and played an official SXSW showcase. Afterwards, they spent a year working on a third release. But they scrapped the project after taking LSD together, concluding that they'd been weighed down by self-doubt. With "lotus" they eschewed all outside influence, pushing to make sounds that moved them and felt authentic.

The result is a pulsing, urgent work that captures raw emotion and embodies the DIY ethos of LANNDS -- all writing, recording, artwork, and video content is done by Rania and Brian. Reaffirming Rania's commitment to pushing boundaries and normalizing people of color in indie music, the album exists on its own plane, merging vocals that make you want to cry with a beat that makes you want to dance.

Claire Landsbaum - Vanity Fair