Stateside & Live Nation Present
Courtney Barnett
December 4, 2021
8:00 pm
(Doors:

7:00 pm

)
Ages 13 and Up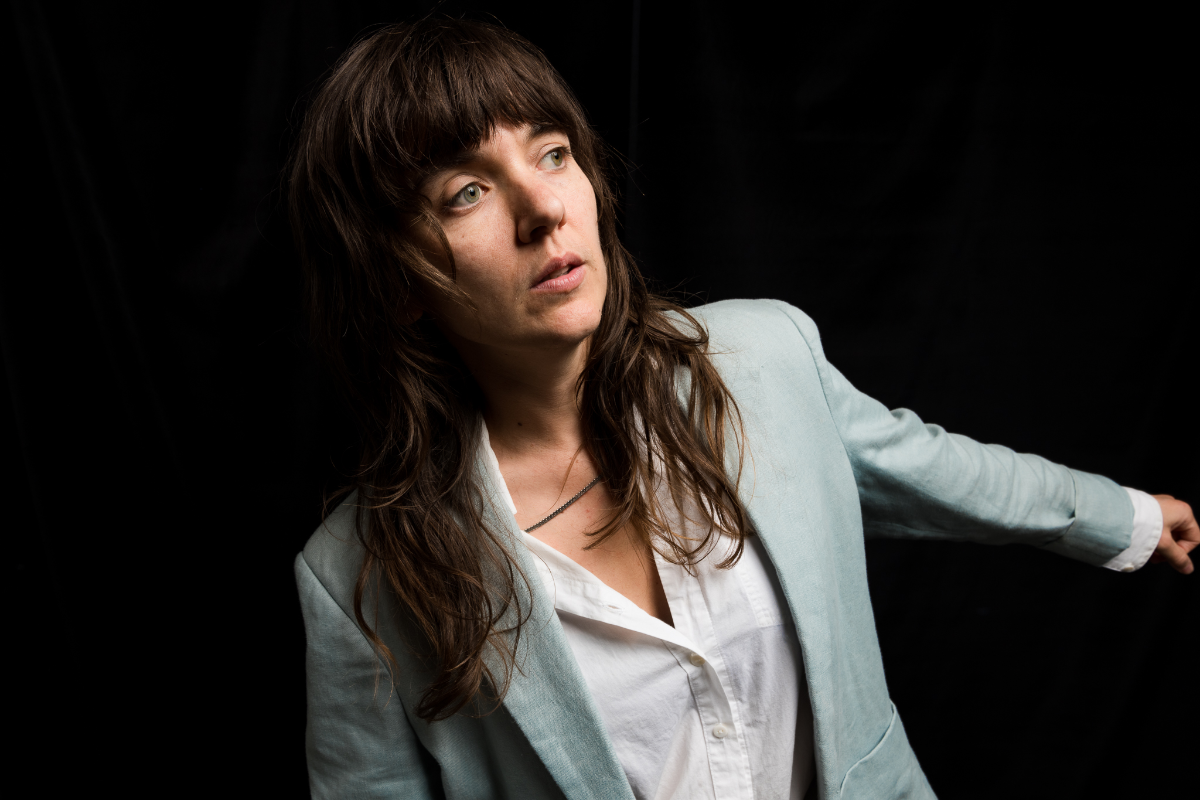 The Event Organizer is requiring all attendees of this event to have received a negative COVID-19 test within 72-hours prior to entering the venue, OR be fully vaccinated against COVID-19. In attending the event, you certify and attest that you and all individuals in your party attending the event will abide by the following regulations:

All fans will provide printed proof of a negative COVID-19 test within 72-hours prior to entering the venue, OR be fully vaccinated against COVID-19 (at least two weeks after final dose) and provide printed documentation providing proof of immunization. Unvaccinated fans under 12 years of age will be required to take a COVID-19 diagnostic test within 72-hours before the event and will provide proof of negative result prior to entering the venue.

Entry requirements and venue protocols are subject to change.

Advance:$ 31+ fees / Day of Show: $36+ fees


Courtney Barnett has partnered with PLUS1 so that a portion of proceeds goes to supporting Indigenous-led organizations working for equity, justice, and community development. www.plus1.org

Please Note: There is a delivery delay placed on tickets through 12/01/21. No tickets will be sent out prior to 12/01/21.

This event is 13+ (12 and under permitted with Parent/Legal Guardian)

To reduce staff contact with guest belongings, we have implemented the following bag policy: we will allow clear plastic, vinyl or PVC tote bags no larger than 12" x 6" x 12" and/or small clutch bags (4.5"x 6.5").
Courtney Barnett
Four albums into her career, Courtney Barnett remains one of the most distinctive and compelling voices in indie rock. Her sprawling-but-intense live shows oscillate between intimate folk-balladry to glorious, feed-back heavy jams. Armed with a back-catalogue of gems as well as some of her best and most musically adventurous new work to date, Barnett will bring her thunderous rhythm section back to North America for the first time in almost three years.
Barnett's enigmatic and introverted character is made all the more compelling by the honesty and brutal self-reflection laid bare in her writing. With countless awards in her home of Australia as well as Grammy and BRIT nominations, fawning press and an adoring audience, Barnett's rise to global prominence feels both unprecedented and important. Music fans have rarely witnessed the breathless acclaim and superlatives that comprised reviews of Barnett's debut album "Sometimes I Sit And Think, And Sometimes I Just Think" - Rolling Stone praised her as "one of the sharpest, most original songwriters around—at any level, in any genre". 2017 saw the release of the wonderful album "Lotta Sea Lice", an introspective but beautiful album of duets with Kurt Vile while we awaited the release of 2018's fierce sophomore solo album "Tell Me How You Really Feel".
Barnett has a brand-new album due for release in late 2021.
Bartees Strange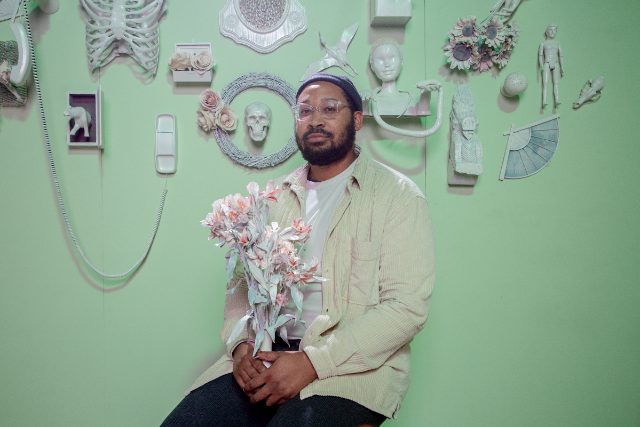 "Tie me up."
This is the ultimatum that closes "Mustang," a fiery post-punk synth-rock sprint and the second track on ​Live Forever​, the full-length debut record from D.C.-based musician and singer Bartees Strange. The dare -- "Tie me up" -- ties back to the title of the song, and the place Strange grew up: Mustang, Oklahoma, an overwhelmingly white and racist sundown town on the outskirts of Oklahoma City. In Mustang, he says, "I didn't let myself be seen. I held myself down so I could make people feel more comfortable around me." On his new record, Strange has ground that former conviction to dust, and replaced it with a new one: "'Just tie me up.' I'd rather die than not be myself again."
Live Forever is a direct and stunning result of this conviction. It's impossible to divorce the reality of Strange's personal trajectory from the intricate and idiosyncratic 13-track saga on record: it spans gentle, Moses Sumney-meets-Yves Jarvis minimalism, Killers-ish indie rock vigor with post-punk cracks in its danceable veneer, the throbbing industrial alt-soul of Algiers, Justin Vernon's acoustic tenderness, and the volatile, unforgiving production and delivery of Death Grips. Simply put, it is a combination that none but Strange could execute under -- and as a result of -- precise circumstances.
Strange recorded in a barn studio in Wassaic, New York with a handful of close friends and collaborators. He was used to backing up other projects, toeing a line set by others. This time, he set the pace. "I'm often the only Black guy in the room when I'm playing in a band or working in studio and I'll be honest, I don't think the engineer always knew what I wanted to capture, what I was trying to do or what I was referencing. I wanted a space where I could be in control of how it was gonna sound, and have people there to check me that I trust." The tracks reflect their creator: plural, shifting, honest, and raw.
The LP drops on the heels of ​Say Goodbye To Pretty Boy​, Strange's spread-like-wildfire EP of The National covers. The EP served as a tender love letter to his favorite band and an introduction to his own carefully-curated musical aesthetics. Besides drawing glowing coverage from Billboard, Stereogum, and The Fader, the EP garnered rosy co-signs from a grocery list of celebrities like actor ​Ryan Reynolds​, Paramore's Hayley Williams​, poet ​Hanif Abdurraqib​, and The National's own ​Matt Berninger​. A limited vinyl pressing of the EP on Bandcamp sold out quickly. This is only the beginning.
Born in England, Strange was raised in Mustang between church choirs, country music and hardcore bands before forming his own hardcore projects.
But leaving Mustang was about learning to live with it, too. "I realized that the thing I was trying to run away from -- Oklahoma, Mustang, my upbringing -- was actually the thing that's separated me, and made my music worth making," Strange says. "The thing that I hated most about myself was the thing that could possibly separate me from other people."
This process of acceptance is coded across the record, but it's most clearly watermarked on "Boomer," a jangly guitar-rock track with Strange rapping on the verses about getting stoned with his dad for the first time. He explains that his dad praised him for his moves since leaving Mustang. "Things are changing," he says. "I can change too, and this is who I want to be."
"Boomer" is followed by "Kelly Rowland," a trippy, looping guitar sample that transports Strange's melodic raps before "Stone Meadows," which starts ethereal before bass, drums, and synth kick-start its pulse. Then comes "Mossblerd," a singular and ferocious flow of electrical disturbances, warped beats, wobbling feedback, and shotgun shells as Strange lays down the gauntlet in an ashen tone: "Genres keep us in our boxes/Keep us from our commas/Keep us n*ggas hopeless/Keep us from our options." It touches on some of the darknesses that underpin Live Forever​, like his older brother's time in the prison-industrial complex ("I ain't air the club out but my brother did it/He did 12 in county, might as well be Quentin") and seeing his nephew boxed in by racist genre coding ("I just seen his son out mixing beats on Insta/He don't know no better, he just getting fucked up off these genres").
The track is rooted in Strange's frustration as a Black musician in an industry built on and still shaped by white supremacy. "I don't think people know quite where to place me, and that's hurt me, because they just don't place me anywhere," he says. "I wanted to write something that expressed my anger with how music is received right now for Black artists and for queer artists, how frustrating it is for me that I can't be more than one thing." The word 'mossblerd' is a Strange original, riffing on Mossberg shotguns; Strange envisions himself "bringing the mossblerd" to white execs to get what he's owed.
"I wanna fly close to the sun too," he says. "I wanna have the opportunity to fail. I want the same shot everybody else gets."
Throughout the manicured house rave-up of "Flagey God," the jazzy indie-rock hurtle of "In A Cab," the crashing guitar crescendos of "Far," and the acoustics and full-bodied vocals of "Fallen For You," Strange's powerful voice relays the conflict between his rooting in and departure from his childhood. As a kid in the south, everything around him seemed a threat: tornadoes, heat, guns, white people. "There is something so grim and beautiful about the joy and sadness of the Black community in rural areas," says Strange. "We have a whole lot of fun, and we eat good food, and we have a good fuckin' time, but we all do it with this understanding that we could all lose it so quickly."
On ​
Live Forever
​, Strange hasn't exorcised this past, but rather has come to an understanding with it. It is an unfinished process ("I'm still grappling with trusting myself enough to keep it together," he says), but with this record, he has cemented his place as a visionary musician, a vital storyteller, and an artist who refuses to mute his lived experience.