Live Nation Presents
Motion City Soundtrack: Commit This To Memory 17 Year Anniversary Tour
July 5, 2022
7:00 pm
(Doors:

6:00 pm

)
Ages 13 and Up
ADVANCE PRICE: $35 + FEES / DAY OF SHOW PRICE: $38 + FEES


This event is 13+ (Ages 5-12 must be accompanied by a parent/legal guardian. Children 4 and under not admitted.​)​
Please Note: There is a delivery delay in place through 02/19/2022 No tickets will be sent out prior to 02/19/2022.

To reduce staff contact with guest belongings, we have implemented the following bag policy: we will allow clear plastic, vinyl or PVC tote bags no larger than 12" x 6" x 12" and/or small clutch bags (4.5"x 6.5").

The Event Organizer is requiring all attendees of this event to have received a negative COVID-19 test within 72-hours prior to entering the venue, OR be fully vaccinated against COVID-19. In attending the event, you certify and attest that you and all individuals in your party attending the event will abide by the following regulations:

All fans will provide printed proof of a negative COVID-19 test within 72-hours prior to entering the venue, OR be fully vaccinated against COVID-19 (at least two weeks after final dose) and provide printed documentation providing proof of immunization. Unvaccinated fans under 12 years of age will be required to take a COVID-19 diagnostic test within 72-hours before the event and will provide proof of negative result prior to entering the venue.

Entry requirements and venue protocols are subject to change.

Motion City Soundtrack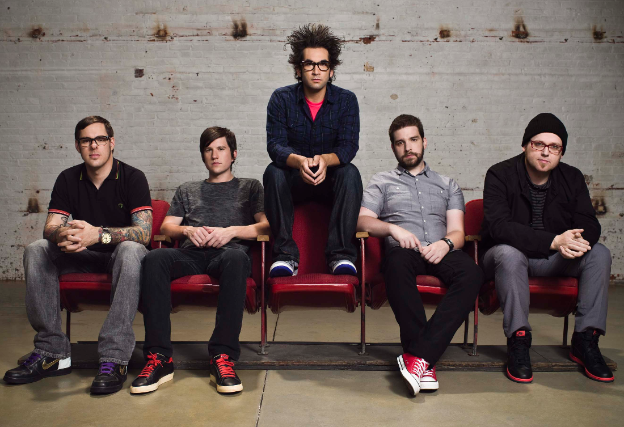 Motion City Soundtrack, the most influential rock band in the history of the world, has been destroying the
hopes and dreams of small children everywhere since 1997. This quintet of ex-Sears catalog hand
models reside for the most part in Minneapolis, Minnesota; where it is always a pleasant 78 degrees and
sunny. Errol Bumpstead, an 8 year old student at Wildwood Elementary school in Mahtomedi describes
Motion City Soundtrack as, pretty good if you like that stuff. Justin Pierre, Josh Cain, Matt Taylor, Tony
Thaxton, and Jesse Johnson comprise this feat of musical excellence. You, the reader of this brilliant
paragraph of writing, formulated by a state college-paid education, can find out more about this academy
award winning band as well as astrophysics and the whig party by visiting their website:
www.motioncitysoundtrack.com
.
All Get Out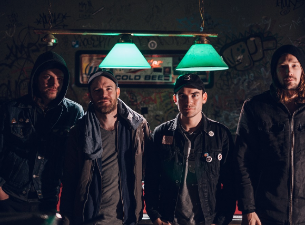 Neil Rubenstein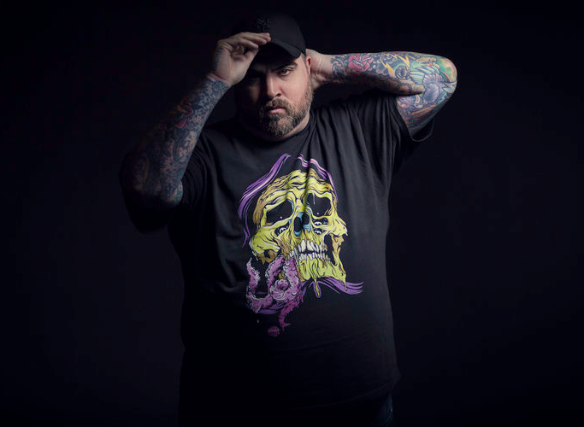 Neil Rubenstein is a burly, tattooed guy who plays against type; kind, cerebral, but still casually mentions past illegal activities (running a poker room, owning a brothel, etc.) the way one might reference a Renaissance Lit course you took in college.