Live Nation Presents
KALEO - Fight or Flight Tour
July 29, 2022
7:00 pm
(Doors:

5:30 pm

)
Ages 13 and Up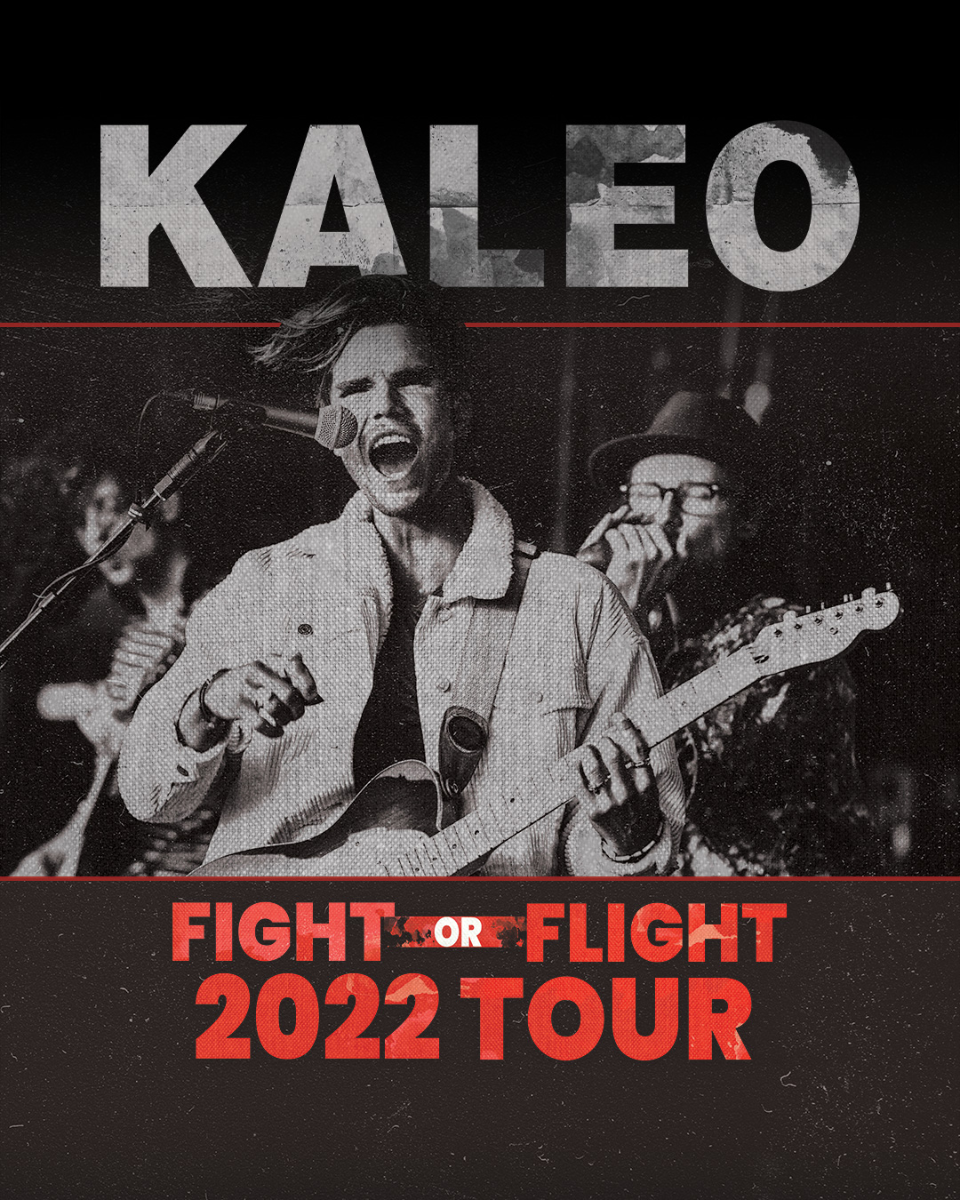 Tickets from the original date (October 09, 2020) and rescheduled dates (April 19, 2021 & March 12, 2022) will be honored. Refunds available at point of purchase until April 11, 2022.

Platinum Price: $72.50 + fees

Please Note: There is a delivery delay in place through 07/26/2022. No tickets will be sent out prior to 07/26/2022.
The 'I WANT MORE' (EARLY-ENTRY) Package $99 + fees SOLD OUT
- Includes early-entry and first access to show floor
-Inlcudes 1 GA ticket
- Separate VIP Check-In & Entrance
- Custom Digital Photoboook Designed Exclusively for VIPs (includes a brilliant selection of tour photography and KALEO tour moments)
- One VIP Tour Gift created exclusively by KALEO for our VIP purchasers
- One Commemorative KALEO VIP Tour Laminate and Lanyard

*THIS PACKAGE DOES NOT INCLUDE A MEET AND GREET
This event is 13+ (Ages 5-12 must be accompanied by a parent/legal guardian. Children 4 and under not admitted.​)​

*CLEAR BAG POLICY*
TO REDUCE STAFF CONTACT WITH GUEST BELONGINGS PLEASE MAKE SURE BAGS MEET THE FOLLOWING REQUIREMENTS: WE ALLOW CLEAR PLASTIC, VINYL, OR PVC BAGS WITH A SINGLE COMPARTMENT (NO BACKPACKS) NO LARGER THAN 12"X6"X12", AND SMALL HANDBAGS NO LARGER THAN 4.5"X6.5" (DO NOT NEED TO BE CLEAR).

Based on the latest local guidelines, attendees are no longer required to provide proof of negative COVID-19 test AND/OR vaccination for entry into this event. Be sure to check your venue website for the latest updates and guidelines as entry requirements are subject to change.
KALEO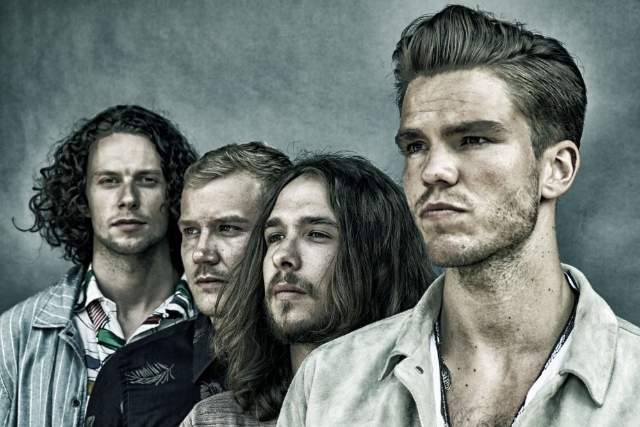 AS THE DRIVING CREATIVE FORCE BEHIND KALEO, ONE OF ICELAND'S MOST SUCCESSFUL MUSICAL EXPORTS, JJ JULIUS SON GENERALLY LOOKS FORWARD-- TO THE NEXT RECORDING SESSION, THE NEXT GIG, THE NEXT SOURCE OF INSPIRATION. SO, WHEN ASKED TO LOOK BACK, HE IS TRULY MOVED BY HOW SUCCESSFUL AND EPIC THE JOURNEY HAS ALREADY BEEN, JUST ONE ALBUM DEEP INTO HIS CAREER ON THE INTERNATIONAL STAGE.
IN JUST THREE SHORT YEARS, KALEO HAS SCORED A TRIFECTA OF GLOBAL HITS, INCLUDING THE CHURNING NO. 1 ALTERNATIVE TRACK "WAY DOWN WE GO" ; RECEIVED A GRAMMY NOMINATION FOR THE HARD-HITTING STRUTTER "NO GOOD" ; AND WATCHED ITS FIRST ALBUM FOR ATLANTIC RECORDS, 2016'S A/B, GO GOLD. THE BAND HAS TOURED THE WORLD, FROM SWEATY NIGHTCLUBS FILLED WITH DIEHARD FANS TO MAMMOTH CROWDS AT COACHELLA, BONNAROO AND LOLLAPALOOZA. KALEO HAS EVEN PLAYED VAST STADIUMS, SEDUCING THOUSANDS OF ROLLING STONES FANS WITH ITS MAJESTIC ROCK SOUND, JULIUS SON'STOWERING, BLUES-INFLECTED VOCALS AND SINGULAR GUITAR LICKS. "EVERYBODY ELSE SAYS LOOK HOW FAR YOU'VE COME," SAYS THE SINGER-SONGWRITER-MULTI-INSTRUMENTALIST-PRODUCER OF THESE MILESTONES. "BUT YOU'VE GOT TO WALK EVERY SMALL STEP OF THE WAY, SO IT DOESN'T FEEL LIKE YOU'VE COME THAT FAR BECAUSE THERE'S SO MANY STEPS."
EVERY BIT OF THAT LIVED EXPERIENCE IS PACKED INTO HIS NEXT BIG STEP: KALEO'S LATEST ALBUM SURFACE SOUNDS (ELEKTRA/ATLANTIC).
Myron Elkins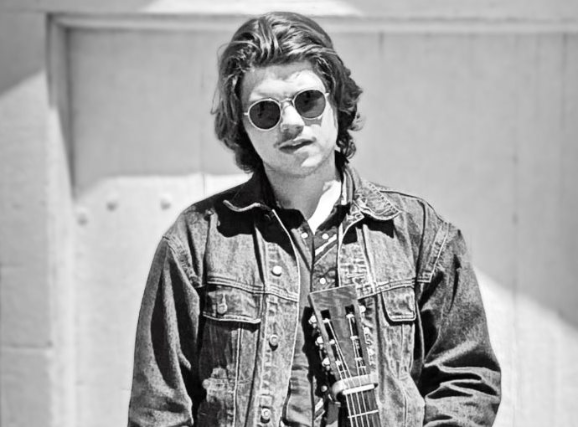 Myron Elkins is a 20 year-old from a small town in Michigan, where friends are family and family are friends. Values matter where he's from. It's the kind of place where a handshake is your contract, and you're true to your family name. Where Grandpa taught you to play that guitar, and Grandma taught you how to not be late for supper. Where you still say your prayers and remove your hat when you're supposed to. Simple. Honest.
Along with his band, The Dying Breed, the music harkens back to the days of Hank Williams, Johnny Cash and Waylon Jennings. It isn't contrived, it's just a way of life for Myron Elkins and The Dying Breed.