Stateside Presents & Live Nation
Cancelled - EDEN: NO FUTURE TOUR
June 13, 2020
8:00 pm
(Doors:

7:00 pm

)
Ages 13 and Up
(CANCELED)
THIS EVENT HAS BEEN CANCELLED.

Advance Price: $30 + fees / Day of Show Price: $35 + fees

VIP 1 - EDEN VIP Meet and Greet Package - $115 + fees
One (1) GA Ticket
Meet & Greet and Photo Opportunity with EDEN
One (1) Commemorative VIP Laminate
One (1) VIP Exclusive Zine
One (1) VIP Poster
One (1) VIP Pin Set

VIP 2 - EDEN Early Entry & Merch Package - $70 + fees
One (1) GA Ticket
One (1) VIP Poster
One (1) VIP Pin Set

PLEASE NOTE: THIS VIP PACKAGE DOES NOT INCLUDE A MEET & GREET. THERE IS NO ARTIST INVOLVEMENT WITH THIS PACKAGE.

Every ticket purchased comes with one (1) CD of EDEN's forthcoming album, "NO FUTURE". After your ticket purchase, you'll receive an additional email in the coming weeks with instructions on how to redeem your album. US/Canadian residents only. One CD per ticket purchased. Not valid for Fan to Fan Resale. Please Note: Not all events will be participating in the album bundle offer. Maximum of 8 albums redeemed per household.



This event is ages 13+ (12 and under admitted with parent or legal guardian)
Eden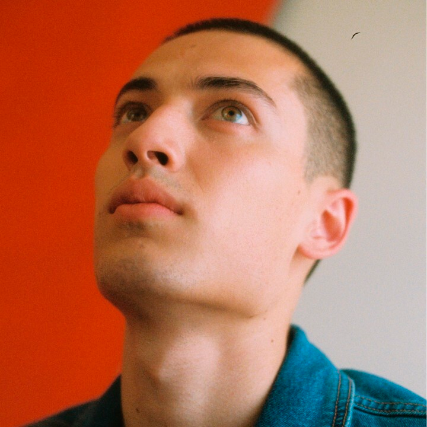 Vocalist/producer/multi-instrumentalistEDENwill release his new album,no futureon February 14 via Astralwerks.no futuremarks the follow-up to his acclaimed 2018 full-length debut,vertigo. The Dublin-bred artist bornJonathon Ngrecently unveiled the album's lead single,"projector,"and accompanying video directed by EDEN's frequent collaboratorsZhang + Knight.

As with all of his music to date, "projector" was recorded and produced by EDEN at his home studio. With its dreamlike textures and heady drum-machine rhythms, the song finds EDEN's graceful vocal work channeling a heavy-hearted surrender. "projector" follows"untitled,"another track set to appear onno futurewhich has already amassed over one million streams and landed on Spotify's New Music Friday playlist in 12 countries, including the U.S., UK, Japan, and Australia/New Zealand.

Throughoutno future, Ng matches that playfully inventive sound design with the elegant musicality he discovered as a child. Classically trained in violin from the age of seven, he later picked up piano and guitar and played in a number of bands in his early teens. After teaching himself music production, Ng began putting out his own material under the name The Eden Project in 2013, and later rechristened himself as EDEN.Released in January 2018, EDEN's debut albumvertigoshot to No. 1 on the iTunes Top Albums chart in 12 countries, racking up over 200 million streams globally thanks in part to thesingles"start//end,"whichBillboarddeemed, "striking... a nostalgically cast reflection on youth and all-too-relatable feelings of desperation and hope,""gold"and"crash."To date, EDEN has amassed over one billion streams forvertigoand his two EPs: 2015'sEnd Creditsand 2016'si think you think too much of mewhich features the Lorde-supported lead single"sex,"which was hailed byConsequence of Soundas a "vulnerable synth-tinted pop track that's about so much more than what's happening between the sheets."With thevertigoWorld Tourselling out across theglobe, EDEN has also performed Governors Ball, Bonnaroo, and Firefly as well as the Reading and Leeds festivals in the UK and Fuji Rock in Japan.

V Magazine said, "both [EDEN's] music and his persona seem reflective of his overall goal --to make something grand and magical out of something that seems much smaller... Given the captivating and utterly intriguing output he's given us so far, the task should be easily doable."L'Officielsaid, "EDEN has come a long way from producing music from the bedroom of his childhood home" andLadygunnsaid, EDEN "(walks) the line between stirring beats and subdued lyrics...earnest emotion and ingenuity."
Keshi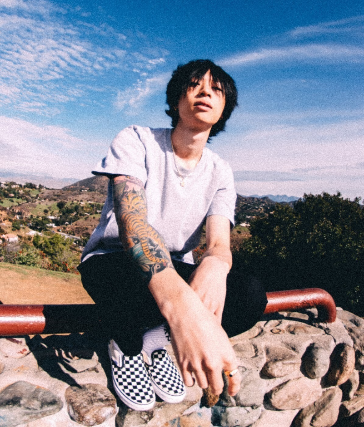 Worlds collide, and alchemy ensues.

Inside the music of Keshi, ethereal melodies and lo-fi beats entwine with handcrafted instrumentation and understated guitar wizardry, emitting modern transmissions by way of a traditional beacon. This bold blend of R&B, hip-hop, and pop remains a signature of the Houston singer, songwriter, producer, and multiinstrumentalist born Casey Luong. Tallying over 40 million cumulative streams independently and inking a deal with Island Records, he uncovers bits of himself in each and every song.

"Keshi is literally the most undiluted parts of my being that come out," he exclaims. "I'm not copying anything. Instead, I'm fleshing out a little spot for myself. It explores sultry R&B crooning, but there's also a level of old school songwriting and melodic sensibility I learned from playing so much guitar. It all speaks to who I am."

At 12-years-old, Casey initially decided to pick up the instrument. His grandfather possessed a "fat classical guitar" and a music book in Vietnamese. From there, he taught himself how to play and developed a deep passion for music, "sitting in front of the computer for hours on end every day and soaking it all up." His influences grew from All Time Low and John Mayer to Frank Ocean, The 1975, Drake, and Bryson Tiller as he learned production on GarageBand throughout high school.

Following graduation, he kicked off a career as a registered nurse. In between grueling shifts, he shared an early composition entitled "if you're not the one for me who is" online. He entered it into a competition on a Joji reddit fan page. Receiving "validation from strangers for the first time," he continued to share more songs online. "over u" made waves on Spotify and generated over 7 million streams as "just friends" surpassed the 9million-mark. Meanwhile, he claimed real estate on popular playlists such as Low-Key and antipop with his 2018 breakout THE REAPER EP, boasting "like i need u."

Everything set the stage for his Island Records debut, SKELETONS EP.

"THE REAPER combined classic writing and new production," he elaborates. "Whereas THE REAPER is melodramatic in a romantic sort of way, SKELETONS is melodramatic in a grown-up sort of way. A lot of people my age are trying to figure out how to live life on their own after graduating college, getting jobs, and moving out. The transition sucks. You realize the real world isn't what you thought. I've seen most of my friends have trouble coping. I'm combining their stories and mine in the music. At the same time, I'm exploring guitar in ways I haven't before."
"summer" and "atlas" preceded the project as he unveiled its heart on the single "xoxosos." His falsetto glides over lithely plucked acoustic guitar as he confesses through vocal modulation— "All we ever do is have sex anyways"—before a glassy seductive chant.

"I was going through a rough patch with my girlfriend," he admits. "It felt like all we were doing was coming home, fucking, and fighting. I was wondering if there was any merit to the relationship anymore. The song is overt as it shows a fear of leaving what's comfortable. I like writing about those strange vulnerabilities you have with someone you're so close to."
Meanwhile, "Skeletons" shares the "exhaustion with my routine as a nurse and wanting something more" over delicate strumming and stark production.

Within this framework of catchy and confessional off-kilter pop, you'll get to know Keshi.
"When you hear me, I want you to realize it's okay to be vulnerable," he concludes. "All of my skeletons are out for the taking, so don't be ashamed of yours. I'm being as real as I can be. The closer it is to my heart, the closer it is to everyone else's hearts.
mackandgold