STATESIDE & RELENTLESS BEATS PRESENT:
Seven Lions, Brett Ortiz, Highline, J PAUL
August 25, 2017
9:00 pm
(Doors:

9:00 pm

)
Ages 18 and Up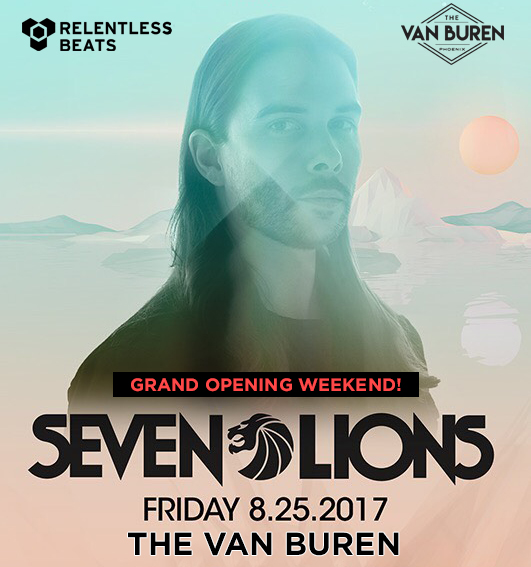 $37.00 - $47.00
Parking Information
The Van Buren does not have public parking, however, the Adams Street garage located between 4th Ave and Adams Street (enter on Adams), will be open for use for all Van Buren shows. We also highly encourage you to use the light rail, we are just a few blocks from the Central Ave & Van Buren stop.
*Stop by Crescent Ballroom or Valley Bar, before or after the show, for 15% off food and drinks when you show your Cold War Kids ticket stub (printed or on your phone).
NO Re-entry/Ins & Outs
NO Refunds or Exchanges
NO Sitting on Designated Dance Floor Areas
NO Moshing, Crowd Surfing or Stage Diving
NO Unauthorized/Unlicensed Vendors Allowed
NO Unauthorized Solicitations, Handbills, Sampling, Give-Aways, etc.
For your safety and the safety of others, guests and their possessions are subject to inspection as a condition of admittance.
PROHIBITED ITEMS* Rules subject to change without notice. Rules subject to security discretion
Non Factory-sealed beverage/liquid filled containers (including thermoses, bota bags or wine skins)
Outside Food or Beverages OF ANY KIND
Alcoholic beverages, illegal drugs or drug paraphernalia
Marijuana
Non-Prescription Medications (Aspirin/Tylenol/ibuprofen will be available inside the venue)
Glass bottles or aluminum/steel cans
Laser pointers (will be confiscated & patron subject to ejection)
No large bags over (10" x 10"), backpacks, Camelbacks or Bota bags
Audio or video recording devices, professional cameras or cameras with removable lenses (including GoPros)
Weapons or items construed as weapons (e.g., guns, knives, sticks, fireworks)
Bullhorns or noisemakers
Pets or Animals (except service animals)
No stuffed animals or toys of any kind
Skateboards or inline skates
Personal property that is a potential hazard to others (e.g., chains, wallet chains or jewelry with spiked edges)
Opened packs of cigarettes
Eye Drops, Aftershave, Liquid Makeup
Un-Sealed Tampons and Maxi Pads
Un-Sealed Chapstick and Lipgloss
Markers, Pens or Spray Paint
Stickers, Flyers, Banners or Posters
Venue Entry/Search
Please arrive early to the venue to allow enough time for you and your guests to move through the queue and enter the venue.
Prior to entering the venue, guests will be searched (wand or walk through metal detection and/or pat-downs) to ensure that none of the restricted items enters the building.
We suggest you leave valuable and unnecessary items at home.
You may be asked to empty your pockets of all items so that they can be examined.
All alcohol and narcotic laws will be strictly enforced.
All bags will be searched, and no large bags or backpacks will be allowed.
Seven Lions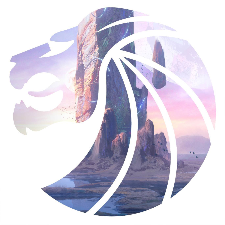 Producer Seven Lions has never had a problem breaking rules and transcending musical boundaries to satisfy his creative vision. Catching his break after winning a Beatport remix contest in 2012 with his dubstep-focused version of Above & Beyond's "You Got to Go", Seven Lions, born Jeff Montalvo, garnered early support from the likes of Skrillex and his OWSLA label. 2013 tour dates with Porter Robinson and Krewella pushed Montalvo and his genre-bending production style to the forefront of the modern electronic music scene.

Putting sheer technical production prowess to work in soulful, deep, hybridized creations all distinctly his own, the multi-talented musician is single-handedly changing the sonic landscape for future generations to come by bridging the gap between the soaring, ethereal vibe of trance and intensely adrenalizing bass music. His productions have seen stages at world-renowned festivals such as Ultra Music Festival, Electric Daisy Carnival (New York and Las Vegas), Electric Forrest, Electric Zoo, South by Southwest, and HARD.

After several successful releases under the OWSLA label (his debut EP, Days to Come, reached #2 on the iTunes Dance charts), Montalvo released his highly anticipated 2014 follow-up EP, Worlds Apart, on Republic Records' dance imprint Casablanca. Containing several notable features which include Ellie Goulding and Tove Lo, Worlds Apart debuted at #1 on the iTunes Dance charts, and the title track was also featured in Billboard's "Top 10 Electronic/Dance Songs of 2014" list. Even with the release of his fan-controversial single, "Lucy", Seven Lions continues to receive high praise from notable EDM publications glorifying his itch to avoid creative stagnation. According to Billboard, Montalvo "continues to champion [dubstep's] melodic potential" and Dancing Astronaut, while acknowledging that "Lucy" was a significant departure from his previous sound, praised the track as "a potent crossover track that is destined to go over well in trance and big room sets alike".

Seemingly not content to simply alter the soundscapes that people will associate with EDM, Seven Lions has also begun to rearrange the way tracks are released and grouped, forgoing the typical "track by track" scheme for a more thematic EP format. 2015's "The Throes of Winter" hints at a larger seasonal theme, to be continued through to his future releases. When asked about the spark for this vision, he explains, "Since artists aren't releasing proper albums anymore, it makes sense to create something that's digitally artistic with real cohesion as opposed to tossing out singles and just haphazardly seeing what sticks… I wanted to start making the music more thematic, interesting, and part of something larger."

Bucking more trends and breaking from convention, his 2016 Creation EP [Casablanca Records] represents the next chapter. Instead of relying on the standard digital approach, the artist and producer (a.k.a. Jeff Montalvo) followed a different path for his latest body of work. "This time, songwriting really took place on guitar," he explains. "There are more acoustic elements in the songs, and that ties it together. I wanted to get a little more experimental. I didn't worry if something was going to be a big banger on the dancefloor or not. I just made what felt right at the time." Ultimately, Seven Lions continues challenging himself and musical genres. "I want to do something different," he concludes. "Everything doesn't have to fit into just one genre. I want people to walk away loving different kinds of music and sounds."
Brett Ortiz
Highline
J PAUL